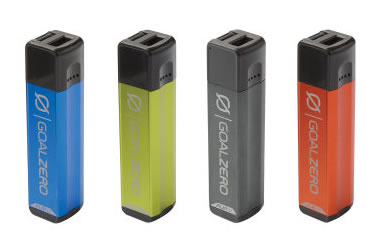 I got in a little bit of trouble last year with Jon.
I went to an event in D.C. with a group of travel bloggers. Many of them I had never met in person before and it was thrilling to spend time with these folks. There was an all-day event. There was a dinner. There was me with my iPhone and no external charger. I only had my USB charger but nothing to plug it into.
And there was Jon in the hotel room wondering how my day was going.
Well, dinner went on a bit. There was happy hour with appetizers. There was a sit down meal. There were speakers. And there was dessert.
At some point my iPhone battery died. I can honestly say this has never happened to me before. It's not that my iPhone has some extraordinarily long battery life, it's just that I don't usually spend full days out without access to a USB charger.
As I went on about my merry dinner with new friends, Jon was at the hotel worrying. He had texted me but I never got the message and I hadn't texted him in hours. He didn't have my itinerary for the day so didn't know exactly where I was. When I got back to the hotel, he was upset. In the I-was-worrying-about-you kind of way.
So, I've vowed not to let that happen again.
Enter the Goal Zero Flip 10 Recharger.
Yeah, you probably already have a few similar units bouncing around your house. But me? Not so much. So here it is, my very own iPhone recharger!
I'm already a huge Goal Zero fan as their solar panels were what allowed us to keep our cameras, iPhones and other chargeable devices powered up during the Snowman Trek. But now I'm an even bigger fan as I'm sure this little Flip 10 is going to save my butt in the future.
So what's so cool about the Flip 10?
It doesn't require a USB cord to recharge. Jon has a unit (which I bought him for Christmas) that requires a cord in order to charge from his computer or another USB outlet. The Flip 10 has a flip tip (see photo above) that plugs directly into a USB connection to power up.
The Flip 10 is compatible with Goal Zero solar panels so it'll charge easily with the many Goal Zero options.
It's lightweight (2.5 oz), compact and easy to slip into a purse, backpack or even pocket.
Sure, there are a lot of other options out there in terms of rechargers. But I've become loyal to Goal Zero after trekking with their solar panels for 25 days. I therefore know I can rely on a good quality product that's gone through rigorous testing before it ever hits the market.
The Goal Zero Flip 10 comes in four colors including Photo Blue, Brushfire Red, GZ Green and Charcoal Grey. These are available on the Goal Zero site for about $30.
Note that the Flip 10 can only hold enough for one full charge of a smartphone. Still, that would have been enough to get me out of hot water in D.C.
And now I suspect I'll have to hide this one from Jon as he looks for a replacement for his recharger that requires a cord. 🙁
Be Bold,
Beth
Want to stay up-to-date on all things Wanderlust? Follow me on Facebook, Twitter or RSS/email.
Disclosure: Goal Zero provided this recharger to me for review. Regardless, everything I have said in the post reflects my honest opinions.