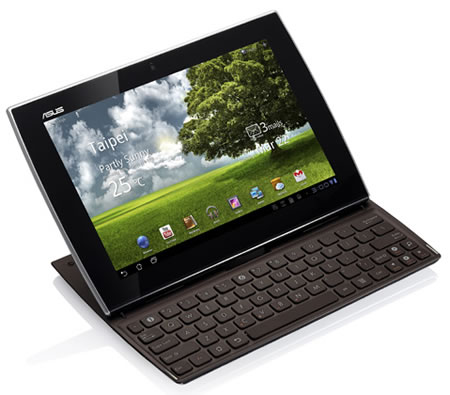 It's official. I'm addicted.
I didn't think I needed another piece of electronics in my backpack or in my house. I was just fine with my MAC laptop and my iPhone. Checking email, looking something up quickly online – all easy peasy with what I had.
But I now find that I reach for the Asus Eee Pad Slider SL101 when I want to quickly look something up or take a peek at my Facebook page.
It all started in Asia…
The Asus Eee Pad Slider was my companion for my most recent travels to Bhutan and Burma. I don't ever travel abroad with my MAC laptop but do need something that I can use to keep up with email and other work-related tasks (previously I've carried the Asus Eee Netbook).
So here's the skinny on my experience:
What I love about the Asus Eee Pad Slider:
It's small but still easily readable with a 10.1″ screen
The unit itself is just 10.7″ x 7″
Built-in QWERTY keyboard so not everything has to be done on the touchscreen nor do you have to purchase the keyboard separately like some other touchpad units
It has a camera and built-in mic which are great for Skype or Google Chat
The USB port is a must for me given that I favor using a mouse over the touchscreen when doing a lot of work and/or writing with it
Polaris Office worked seamlessly with my Word Docs
Includes a micro SD card reader for digital camera
Also has a rear camera for photos and/or video
Worked great as a backup system for my images AND the screen is beautiful for giving a slideshow of those photos
What frustrates me:
The very small keyboard. Though I did eventually get used to it, even my small hands often miss keys. (I acknowledge that it might not be physically possible to make it any larger.)
The Android system. I'm new to Android and find some of the functionality not so intuitive.
Constant Contact isn't compatible with Android, therefore I couldn't work on my newsletter while traveling.
Though I'm told there's no compatibility issue, I could never get WordPress to work with the Slider meaning I couldn't blog or make changes to my websites while traveling.
What's the verdict?
This is a great computer for checking email, logging into Facebook, using Skype and streaming via Real Audio (Android apps are available for all of those). If you're a blogger or need to run a business while you're traveling… I can't fully endorse this – especially if you're using the programs I mentioned above (WP and Constant Contact).
My recommendation is that if you are considering one of these, see if you can test the unit out to make sure it IS compatible with any programs you must have while on the road.
The Asus Eee Pad Slider is available on Amazon starting at $329.99.
Travel Well!
Beth
Related links:
Asus Eee Netbook
Amazon Kindle
Digital Foci PhotoSafe