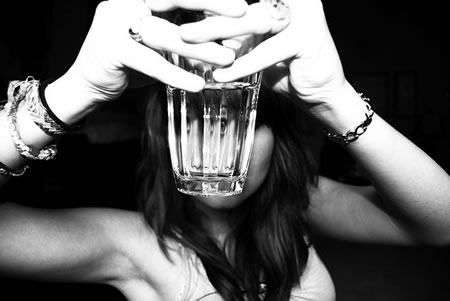 My life is so immersed in venturing off that it's never occurred to me there would be people afraid to travel. Yes, maybe afraid to fly, but "travel?" As in pack a bag and get away for the weekend? I have such a hard time fathoming it. But I've now heard from enough people to know this is a real problem and that it has a name, hodophobia.
Until a couple of years ago when I wrote a post about the fear of travel, I had no idea that this affliction existed. But it's serious.
Those with hodophobia are consumed by panic attacks, dry mouth, breathlessness, trembling and other symptoms. This irrational fear comes in many forms and may limit someone's time away from home or the distance they are willing to travel.
Poor darlings.
The subject of hodophobia came up for me again recently when I questioned how safe it is to travel to Mexico. For the record, I'm not advising people whether they should or shouldn't travel there but a lively discussion, both online and off, ensued about whether it is indeed safe to travel south of the border right now.
Some people believe it's perfectly safe to travel in Mexico while others, citing drug violence and U.S. Department of State warnings, believe it's not a safe destination at all.
I was talking to Kristin, our Website Manager, about this very topic and she brought up a great point. She said, "People don't want to be afraid of Vegas, they want to be afraid of foreign locations."
Her point was that if people want to be blind to a particular reality, they will be. She noted that there are dangerous places just off The Strip in Vegas, but people don't want to believe it or think about it so they justify in their own minds that Vegas is safer than Mexico. But the truth is that there are likely many places in Mexico far safer than parts of Vegas.
So, we all look at the world through a filter that's skewed toward a glass half full or half empty. Or a filter that determines whether travel, or a specific destination, is safe or dangerous.
We hide behind excuses when it fits with our fears of the world, whether real (statistics) or imagined (prejudices). It's human nature to focus on or ignore circumstances that validate what we already believe.
For those with hodophobia, there's no doubt their travel glass is half empty, well, maybe even completely empty. But there are many others who likely aren't hodophobic but blame outside circumstances for why they won't travel to a given destination. Instead, they may cite germs, language barriers, security issues, the TSA, poverty in developing countries, deep-seated prejudices, etc. Really the list is endless as to why one would NOT want to travel.
I admit that I have little desire to travel to China. The pollution, the government, the crowds and their treatment of Tibetans are just a few of my own excuses. But are these reasons justifiable? I dunno.
What I do know is that I have plenty of other places I strongly want to see and until I have a compelling reason that draws me to China, it will remain low on my list.
What about you? Are their destinations you have made excuses to avoid?
Travel Well!
Beth
Photo credit:
Woman with glass – Baily Weaver