I've been thinking a lot lately about possibilities and boundaries. The possibilities to accomplish things we never dreamed of and the self-limiting boundaries we put on ourselves on our way to pursuing certain goals.
Many of us tend to talk ourselves out of doing something before we even think through what the end results might look like.
Certainly multiple times each week I hear people make excuses for why they can't do something. Here are just a few that come to mind:
I have no money to travel
I couldn't travel alone, I don't like eating by myself
I have no time to exercise
I could never meditate, there's too much going on in my head
I can't run, I have bad knees (or a bad hip or…)
The truth is, often we're only motivated to do something when the fear or pain of NOT doing it outweighs whatever it is we've already talked ourselves out of doing. In other words, it isn't until that balance is tipped that we become motivated enough to pursue what we've been telling ourselves we can't do.
I'm not immune to this. But I think the fact that I'm aware of this bit of human nature is helpful. I often stop myself from saying "no" and "never" when it comes to new opportunities because under most circumstances whatever excuse I have is simply BS.
For example, I had always told myself that running was not for me. I had a whole list of reasons why. But one day a few years ago I stopped making excuses, bought some running gear and am now training for my first marathon.
Never say never.
As I push my own physical boundaries to see what I'm capable of, I realize there are a lot of women who are trying to push their travel boundaries to see what they are capable of.
For one woman, it might be taking the first steps toward a solo journey after the death of a significant other. For another, it might be putting everything in storage and traveling for a year while she rents out her house.
It doesn't matter where you are on the experience scale, we all struggle with pursuing some aspect of travel. Whether we think we'll never be able to afford our dream trip or never be healthy or bold enough to pursue some exciting adventure, we've probably all used one excuse or another.
Most of us are have some internal self-doubt talk. We're surrounded by it, whether we get it directly from family, teachers and community or culturally through messages we receive about our race, gender or age.
But it's important to make thoughtful decisions that are based on a world of possibilities rather than limitations. Allowing these attitudes, these excuses, to influence the decision-making process is a lazy way to live a life. If you buy into the fact that you are only capable of certain things, that's all you will ever accomplish. As Henry Ford is often quoted as saying, "Whether you think you can or you can't, you're right."
I challenge myself every day by asking what's holding me back from accomplishing something or feeling at the top of my game. What can I do to be a better, healthier, more centered person? And as a Buddhist practitioner, I'm often reminded that not only does improving myself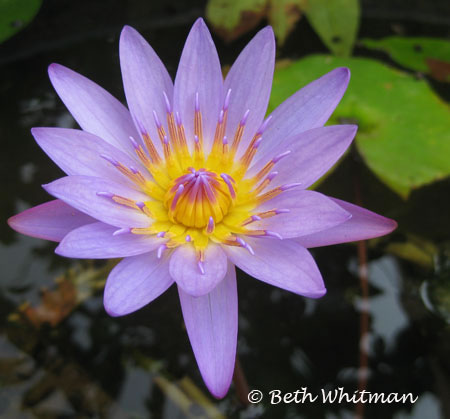 help me but it benefits others as well. Kinda like the instructions for putting on the oxygen mask on a plane – you gotta take care of yourself first before you can help others. If I'm not living my best life, how can I help others live theirs?
I'm a work in progress (for sure) and am always looking to others for inspiration. I generally find it in those who approach every day with a can-do attitude despite their setbacks–whether it be age, illness or personal problems out of their control.
Whatever is holding you back from fulfilling a travel dream or personal goal, remember that it is (likely) a temporary setback and that you can make a plan to overcome your obstacles.
If a lotus can bloom from mud, we can certainly make our own beauty in this world.
Be Bold,
Beth
Want to stay up-to-date on all things Wanderlust? Follow me on Facebook, Twitter or RSS/email.
Photo credits:
Potential – Thejas Panarkandy via Flickr