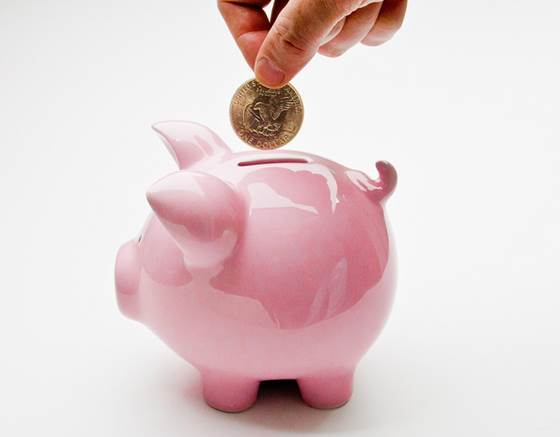 When I was a young backpacker, I would literally calculate the cost of going to a movie in the U.S. and how far that money would stretch in Asia. Given that I was pretty good at hunting down hostels and cheap backpacker guesthouses that cost $2 a night in Bangkok (YES, $2 a night), an evening out at the movies–even without popcorn–equated to at least two or three nights on the road.
My bank account has grown some and, to Jon's delight, so has my taste for more comfort. No more windowless rooms made of cement blocks found down the back alley off Khao San Road where the only amenities in the room were a bed and a floor fan. (Backpackers, you've been there, haven't you?)
Just because I have a few more dollars in the bank, however, doesn't mean I don't still calculate dollars spent at home with how far they might stretch on a trip.
And while I don't think a person has to be a penny pincher to save for travel, there are a number of things you can do to squirrel away some cash for your next trip!
Eat at home
Jon and I have both changed our eating habits drastically over the past six months. We've gone from being vegetarian to eating mostly vegan (cutting out yogurt, cheese, eggs, etc.). In doing so, we've been cooking at home a lot more than we used to.
We can easily spend $30 – $40 on brunch out at one of Seattle's healthier restaurants. But brunch at home? Probably one third that cost. More recently, we turned our weekly date night into Bento Box night. We prepare a healthy meal at home that will fit into a Bento Box and then head to our nearby beach for a picnic (we eat in the car if the weather is bad). It gets us out of the house AND we get a healthy meal to boot!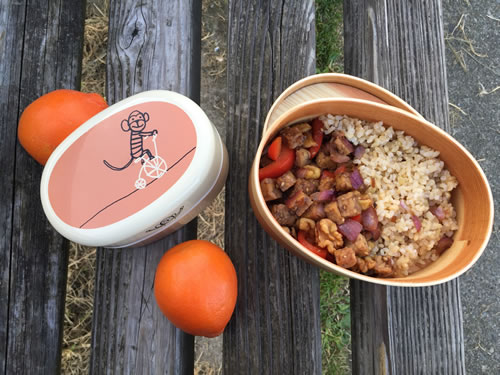 Do I feel deprived? No way. I actually feel much healthier as a matter of fact. And I've cut out so much junk and processed food, that our grocery bills have gone down despite more focus on organic fruits and veggies. Rather than processed veggie burgers, we're eating rice and beans. Rather than chips and salsa, we're eating homemade popcorn.
While some people might argue that it's cheaper to eat unhealthily (think: fast food and frozen dinners), the truth is that it's pretty easy to spend less on healthy food than on processed food. And you don't have to go vegan to do so!
Buy in bulk. Make healthy choices. And skip the expensive ice creams and treats that add a lot of dollars to your grocery bill.
Just consider how much you could save if you opted to make your own coffee at home rather than buying a daily latte. Even a Starbucks VIA would save you dollars a day.
If you eat out even once or twice a week, I bet you could pretty easily fill your travel piggy bank by eating at home rather than out.
Spending habits
When I hear a package being dropped off on my front steps, I'm quite aware of that little dopamine rush that happens. Though I'm sometimes able to resist, I usually want to immediately go see what's just arrived.
Who doesn't like that feeling of getting something new? Of going shopping for a new piece of clothing or ripping open a package and testing out a new gadget?
But I challenge you to question yourself before you make your next purchase(s). Do you really need a new cell phone? Could your closet do without a new sweater? Do you need a new handbag or even bottle of nail polish to go with the dozen other half-used bottles in your bathroom cabinet?
Next time you stop yourself from making a purchase, take the cash you would have spent and put it in that travel fund!
Splurge when it counts
I don't have many regrets from my past travels, but a few things do come to mind. Specifically the times I turned down an experience because I didn't want to shell out the cash.
Turning down an opportunity for a day excursion in Australia's outback or a performance at a theater in San Jose, Costa Rica might have set me back $30 – $100, but at the time I reasoned that that $30 – $100 would equate to another few days or even week on the road. At the very worst, it would have meant I would be a bit deeper in the (financial) hole when I returned home.
I look back at those times and think, "Dang, what would I have learned from those experiences? Who might I have met? What stories would I tell about those times?"
I never advocate going into debt for travel. I believe that causes more stress than travel itself alleviates. But stretching your dollar a bit for those experiences may not be a bad idea. Just splurge when it really counts.
The bottom line is that by making a few minor adjustments, you can live lean and make your travel dollars count.
Be Bold,
Beth
Want to stay up-to-date on all things Wanderlust? Follow me on Facebook, Instagram or RSS/email.

Photo credit:
Piggybank: kenteegardin