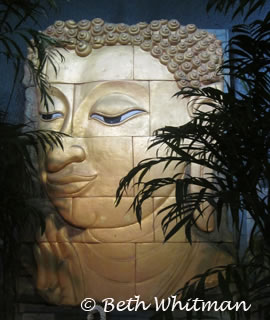 Last fall I was in the Bangkok Airport at a food kiosk. I was waiting in line to get a fruit smoothie for breakfast and there was a gentleman in line of front of me. It was super early and we were practically the only ones in the whole food court.
He was an older gentleman, well, older than me. Perhaps mid-60's. He looked a little scruffy but was kind enough. We made small talk about our smoothies and exchanged information about where we were traveling to that day.
My first thought about this man was that he was a divorcee, lookin' for a little somethin' somethin' in Bangkok. It's a reasonable assumption given the huge number of older (OK, and younger) men who land in the city looking for, well, looking for something they can't get at home. Gratuitous sex with young (often VERY young) women and girls. It's a sad fact, but it's a fact.
So when I met this gentleman, that was my first thought.
We got to talking as we walked to our respective gates. I had just been in Bhutan and was headed to Burma. He was headed to Laos. He had just left his job and was traveling for an extended period of time now that his kids were grown. He hadn't traveled this way (as a long term backpacker) since he was quite young, and was obviously delighted.
I asked what job he had left and he said he was the co-founder of the Mind & Life Institute in Boulder, Colorado. This organization has close ties to the Dalai Lama and is dedicated to understanding the mind from a scientific viewpoint in order to reduce suffering in the world. In short, they integrate meditation and contemplative practices and study their effect on the brain. As a Buddhist practitioner, I was marginally aware of this organization prior to this encounter but of course, upon returning home I've since seen references to it in numerous magazine articles and books.
In the world of Buddhism, this guy's a rockstar. I had a brush with greatness and didn't even know it.
I think of that moment often when I am quick to judge another person. In an instant, I had made up a world for Mr. Buddhism that couldn't have been further from the truth.
For those of us who are frequent travelers, we are uniquely challenged in this regard because we interact with SO many more people than the average person. But if you're someone who goestto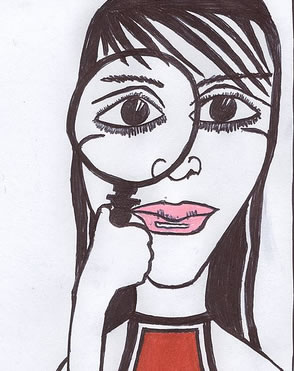 work each day and spends your evenings and weekends with family and close friends, you likely rarely have the opportunity to interact with people outside of your bubble. Those whom you interact with are probably like-minded and "safe," they don't challenge you in any particular way.
But step outside of your world, and you're suddenly faced with having to relate to and in some cases rely upon, people whom you would never associate with in your daily life.
A case in point is a participant on one of my Bhutan tours. She was a conservative legislator from a Southern state. Under normal circumstances, if you put us in a room together, we likely wouldn't have spoken. But sit us on a bus for 12 days with the opportunity to talk about everything from art to writing to travel to, yes, the environment, and we become friends. I might have pre-judged this woman (and she, I) if we met for just a few minutes. Having some time to talk, meant we could learn about what we had in common rather than focusing on our differences. And now we both can't wait until she can join another tour.
Nope, I don't get along with everyone and I still catch myself making quick judgments about a person or situation. But one lesson I've learned over the years, with certainly no better lesson than my encounter with Mr. Buddhism, is to be open-minded – particularly when it comes to strangers.
Travel Well,
Beth
Related links:
When Travel Plans Don't Go as Planned
Photo credit:
Woman with Magnifying Glass – Mike Kline