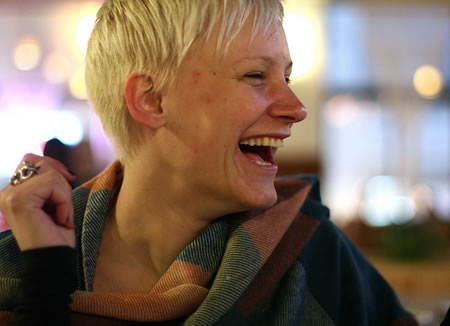 I've been traveling solo for so long that I forget some people still question what traveling alone is all about.
Is it safe? Don't you get lonely? What if something happens? These questions are key to people who haven't had the pleasure of taking a journey on their own.
And don't get me wrong, those questions are valid concerns, but the answers aren't very different than if you were at home. Yes, it's safe if you take the right precautions. You make friends on the road, especially when you travel alone. The friendships you make on your travels are part of what makes traveling alone so special. And if something happens, you figure it out, often with empowering results. There is no finer way to reaffirm your independence and faith in yourself than to realize you can handle just about anything – because you can!
The truth is – traveling by yourself is amazing.
My first solo adventure was a three-month road trip around the U.S. by car. I can remember pulling out of my parent's driveway with my legs shaking. A flood of doubt came over me. But the car was packed and friends (from Virginia to California) knew I would be visiting them shortly. I was committed. And the absurdity of turning back was stronger than my fear of going – so I kept driving.
If you think about it too much, traveling by yourself can seem scary or daunting as you've likely built up a cache of "what if's"in your head. But, really, it can be quite enjoyable. I promise!
How to Travel by Yourself – Getting Comfortable with the Idea
1. Read Guidebooks.
Start with a guidebook or two. Get yourself familiar with the region where you're traveling and read up on the history and current events. The more you know, usually, the more excited you'll be. I tend to go for the Lonely Planet Guides or the Rough Guides as they are the most comprehensive. I have found, however, that the Rough Guides include more off-the-beaten-path suggestions than LP.
Get familiar with the local culture so you can better understand what you'll experience and interact with the locals without the fear of offending them.
2. Read Travel Stories
Read books (fiction or nonfiction) written about the destination. For this, I love Travelers Tales. These books are filled with stories that are fascinating, hilarious, and thought-provoking. By reading these, you'll get a pretty good sense about the destination that a more dry guidebook doesn't provide.
3. Learn Key Phrases
Learn a few phrases. For better or worse, English is spoken most everywhere these days.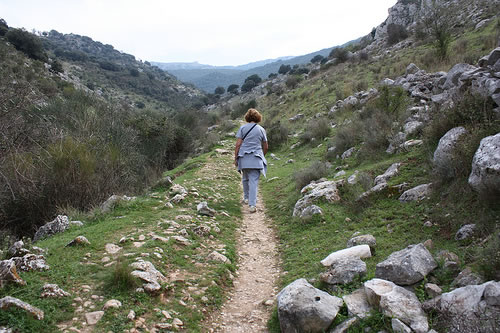 But learning a few key phrases (hello, goodbye, thank you, excuse me), will help you be more comfortable and the locals will surely appreciate your efforts.
4. Talk to Other Travelers
Find others who've gone before you. I used to "network" at my local travel bookstore, asking about people who might have traveled to an area that I was interested in visiting. They would check their Rolodex of contacts and then make an introduction so I could ask questions.
Of course, it's all too easy these days to find someone in your social network who has likely done something similar to what you are planning. Networks are par for the course these days. Ask around via social media, with your friends, at the office, or even cruise a few travel forums.
There's comfort in chatting with someone in advance, or with someone who can give you insider tips from where to find the cheapest taxi at the Bangkok Airport, to where to get tickets for the Louvre so you don't have to stand in line.
You might even discover some precautions to take.
5. Get Committed
Tell people about your plans. This will serve several purposes. It will make you committed to the journey and it will make it harder to back out.
If you're lucky you'll find people who are supportive of your endeavors, introducing you to people who might make your journey easier. Caution: Avoid naysayers and Debbie Downers who'll only poo-poo your plan.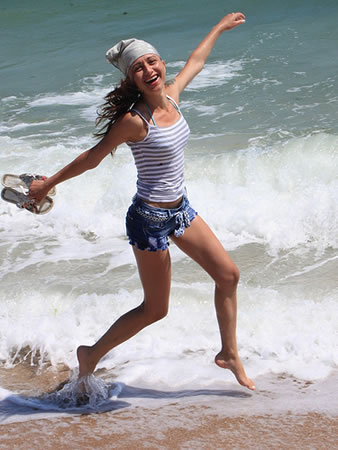 6. Open Yourself to New Adventures
Be open to new experiences. Once you're on the road, it tends to be easier to try new foods, introduce yourself to strangers, do things you've never imagined. You'll let your guard down and you can be whoever you want to be. Take advantage of this freedom, enjoy it while you're on the road, and then bring some of that home with you.
7. Get Some Cash
Exchange your currency or visit an ATM before you leave the airport at your destination. ATM withdrawals tend to give you the best exchange rate. Having some cash on hand when you're headed to your hotel will give you more freedom and flexibility.
8. Unplug… mostly
Try to stay unplugged. The temptation will be enormous to constantly stay plugged in to your email, Facebook, Twitter, and other social media platforms. Do stay in touch with family and friends so they know you are safe, but don't let your iPhone, iPad, or computer rule your travel experience. It will be far more in-depth if you unplug, look up, and enjoy.
Travel Well,
Beth
Photo Credits:
Woman Laughing – Alex
Woman Hiking – rosarito_82
Woman on Beach – Emilian Robert Vicol