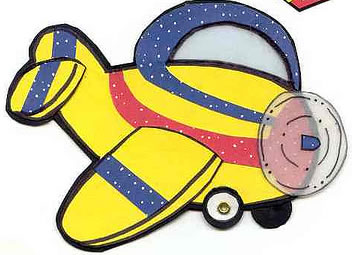 Last week I wrote a post about hodophobia, the fear of traveling. I asked people to comment about whether they had this fear. Rather than talking about travel fears, the comments on my Facebook page(s) were all about how people feared NOT traveling. Great twist.
And I should have known better.
Anyone hanging out on this site or on the Wanderlust and Lipstick fan page are likely avid travelers already. And if they aren't, they probably won't cop to their fears (which is OK, it's a big public world out there!).
For many people, however, there is a real fear of taking those first steps and these fears hold them back from leaving the country and, perhaps even their own state. I know people who want to go someplace warm in the winter or do something grander, like visit the Egyptian pyramids. And beyond vacations, visiting family and traveling for work have become a way of life for most of us. The truth is, it's nearly impossible to avoid at least some travel.
But some just can't bring themselves to make the arrangements – it's all too daunting. Packing, getting themselves to the airport, the TSA, arriving in a foreign airport… I totally get it.
For those with the fear of traveling, whether it's for business or pleasure, consider the following:
Fear of Flying
Though the statistics are sketchy (there hasn't been a large-scale study on this), it's believed that a significant minority (10 – 40%) of people are afraid to fly. It could be the fear of crashing or it could be due to agoraphobia (a type of panic attack occurring in public places), claustrophobia (fear of enclosed places) or acrophobia (fear of heights).
In any of these cases, it's best to get professional help. Group therapy or counseling can help you overcome your anxiety around the fear of flying. You'll need to get to the root cause in order to overcome it and make your travels bearable.
And for the record? At a recent travel bloggers conference I attended, I overheard 2 travel bloggers mention how they recently have become fearful of flying. It can happen to anyone.
Turn off the News
Much of our fear about a destination comes from what we read in the news (and hear from friends). Those negative stories about a place: the crime rate; a natural disaster; an
uprising; a public transportation accident. In reality, what's reported in the news rarely effects the traveler's experience.
If you hear something about a destination, consider the source. I continue to be amazed at how many times someone repeats a tragic 2nd-hand story to me for which the details are sketchy and they hadn't experienced it themselves. I wonder, is the story true? Was the incident an anomaly? What are the chances something similar could happen to me? It's usually slim to none. And those odds are not good for making the case that staying at home is more fun or interesting.
When the Pain of Not Going Outweighs the Fear of Travel
Whether it's in business, your personal life or in travel, we are rarely moved to make a change until the pain and fear (or laziness) of not doing it overcomes the pain and fear (or laziness) of doing it.
A simple example is my office printer. The warning sign goes on that I need new cartridges but I know that I have some ink left so I don't do anything about it. Next the ink starts to look a bit faded on my printed sheets but if I shake the cartridge before each print run, I can still get some good quality prints. It isn't until the printer stops working that I finally head down to Office Max to replace the cartridges. Eventually, of course, I've learned that if I'm prepared in advance and have backup cartridges, the process is seamless and the next time I run out, I have a backup supply.
Much of life is like this. We don't make a move until we really have to. And so it goes with travel.
If you've been avoiding a trip, it's likely that you won't take those first steps until there are just too many signals that you HAVE to do it. And when that happens…
Take Baby Steps
Start small. Take a trip to see a friend in another city or visit a family member who's living abroad. The idea is to get comfortable with the process until you feel confident enough to build up to the big stuff. You'll soon find that the more you go through the process, the easier it will become and the less you'll have to fear.
******
I do still get nervous myself. Did I book the flight for the right departure date? Will I get to the airport in time for my flight? Will the security person open my luggage and pull out my personal items for all to see? Will I be able to get my carry-on bag into the overhead bin? Will I be able to find my shuttle van at my destination? Will my debit card work in this other country?
See – my mind runs in overdrive just like yours. My pain threshold for not traveling is just a lot lower, therefore, these thoughts never stop me.
Travel Well,
Beth
Related links:
Hodophobia – the Fear of Travel
Judging a Book, er, Traveler…
Photo Credit:
Airplane – Enokson