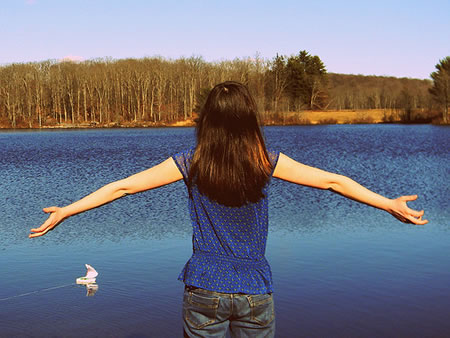 I was recently interviewed on The Bill Radke Treatment radio program. The topic was centered around hodophobia. Hodophobia is the fear of travel. During this program we talked specifically about why some people hate to take vacations and what we can do to make more out of our time away when we do venture out.
I was invited into the studio along with Dr. Jonathan Bricker, a psychologist who specializes in helping people get over their fear of flying and travel in general. Sure, I can understand the fear of flying, but it never occurred to me that people would allow other things to get in their way of taking a vacation. This concept was beyond my comprehension.
But listening to Dr. Bricker, I started to understand how things that I take for granted (long lines at the airport, navigating through security, being lost in a country where they speak another language) can all add up to a person not wanting to leave their comfy environment. And it turns out there's a name for that: hodophobia.
Who knew? This is so not my world. Everyone around me travels – for a living or for fun. It's second nature. But now that I know that hodophobia exists, I'm quite intrigued.
It turns out that people with hodophobia believe that the effort one needs to put into travel is so great, that it's simply not worth it and that the stress that comes with preparation is too much to bear and the rewards not great enough.
Yes, I've met people who never take vacation (and wear that badge proudly). I now see that it might not be that they love their job (or their home) so much. I realize there might be something deeper going on. They likely have a long list of reasons why travel is so uncomfortable that they can't imagine putting themselves in such a situation.
Just yesterday in the Syracuse Airport, I heard two airport employees talking. One woman said, "I haven't taken a vacation in two years. Not since I went on vacation with my husband and he told me he hated me."
The first sentence made me sad. The second sentence just made me sadder. This woman works at an airport where she watches people come and go day in and day out. And she associates going on vacation with her husband who hates her. I wanted to run after her and say, "Be free! Fly away!"
For me, as much as I love my hubby, home and Seattle, the pain of not traveling is far greater than staying home.
I would love to hear from people who have hodophobia. Are you out there? Lurking? Feel free to leave an anonymous comment. I'll be following up with a post with some tips on getting over this fear.
Travel Well,
Beth
Related links:
Backscatter Whole Body Scanners
Judging a Book, er, Traveler
Photo credit:
Woman on Lake: martinak15