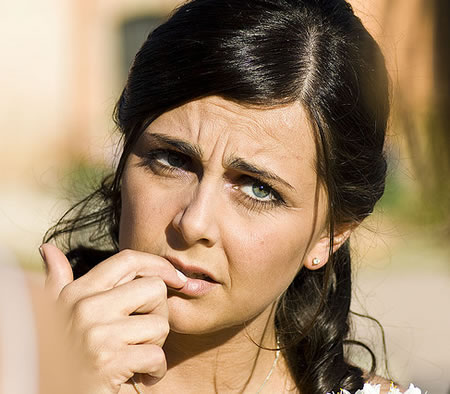 I got a call a couple of weeks ago from a woman (I'll call her Jane) who runs a tour company. She was looking for companies to connect with because the economy had not been good to her. She was doing the right thing — finding ways to help get the word out about what her company offers by connecting with others in similar fields.
When we determined that this was not a good fit, she went on to, I believe, try to get me to commiserate on how bad things had gotten for tour companies in the last year or two. She had recently decided to partner with a larger travel firm in order to minimize her risk. "One bad tour can ruin you," Jane said. Apparently a cancelled tour to Egypt due to the recent uprisings had taken a toll on her company. There was another incident in Africa that she mentioned — something about a tour bus getting into trouble with locals. She implied that having this larger travel firm back her up was the only thing that saved the situation in Africa.
I didn't tell her that we had just had our best month ever (January, 2012) with a record number of people registering for tours. Or that February was shaping up to surpass January.
Despite the all-good-news from WanderTours and Wanderlust and Lipstick, that conversation has hung over me for the last 2 weeks. Uncharacteristically, my mind has been racing with concerns about insurgencies, closed airports and accidents.
If you know anything about me, this mind-racing with what-if-situations is not me at all. I've traveled for 25 years without incident (OK, there was that one time in Cambodia in 1992). I've always believed that if you're prepared for a journey and listen to your gut instincts, most situations are manageable. This philosophy (my husband calls it the no-fear gene) has served me well as an individual traveler and as a tour operator.
Hearing this woman's concerns and noticing the effect it has had on me, made me realize that this is the way that many people approach life (not just travel). Mention to someone that I ride a motorcycle and the first thing they talk about is a disaster story about their friend on a bike. Bring up my travels to a particular place (India, Mexico, you name it) and someone will share a tragic story about that destination.
I'm sure these people would argue differently, but I think their comments have less to do with a concern about my safety than it has to do with their own fears about riding a motorcycle or traveling to said country. Why do they bring it up? Well, there's more energy and interest in the bad news — good news is boring! Just spend 10 minutes watching a TV newscast or commercials — you'll see we're bombarded with negative messaging.
(As I think about this, I realize there are few destinations that elicit purely positive responses. Hawaii comes to mind. But even there people will remind you it's expensive. Hmmm, where else? Think, Beth, think…)
In the Buddhist tradition, it's believed that fear is based on your attachment to an outcome.
Those thoughts that say, "What if this doesn't go the way I planned?" Well, guess what? Things rarely go the way we planned. But the beauty is in accepting what does happen and then making the best of that situation.
I don't doubt that one bad experience (as in Egypt) can be devastating to a small company. And it's likely that the partnership that Jane made with the larger travel firm was the best business decision she could have made.
But I also think we create our own realities (past, present and future) and that to live with a mind filled with fear, serves only to create more anxiety and ultimately attracts situations that perpetuate that fear.
No, you can't control when and where an uprising will happen, but you can make lemonade out of it (Jane's partnership might have been that lemonade). But spreading that fear, just causes others to get pulled in to your drama.
I'm very fortunate to live in a city where we have a high concentration of adventure travel companies. I regularly get together with other tour operators and brainstorm on how to make our businesses better. Though it's an unspoken rule, we focus on the positive. We share information, contacts, experiences, and provide feedback. While we don't sugarcoat the state of our businesses, we never tumble into the negative future of what-ifs.
These are the people I aspire to surround myself with. Those who see the world of possibilities rather than looking for the fine print and the what-if's. Without a doubt you have to make sure all the i's are dotted and the t's crossed. Have a backup plan. But being fearful about what might go wrong is a surefire way to stifle your travel, your life and your work.
Travel Well,
Beth
Photo credit:
Woman by spaceodissey
Reclining Buddha by joestump