I work from home and spend a lot of time by myself (except when I'm talking to others in my head – HA HA!)
As a result, I'm not surrounded by the same osmosis that a lot of people get from an office environment. That can be a good great thing but I miss it for the little bits of knowledge I would otherwise pick up. Case in point: the latest apps that all the kids are using.
Fortunately, I have the chance to hear about (and share) some tips during our tours. This is when I'm spending a lot of time with people from a variety of backgrounds over an extended period of time. Sometimes we have lots of time on our hands (think: long bus or train ride), making it a great time to chat and learn.
It was on my most recent Bali tour that our group took a lot of photos on their iPhones (surprise surprise). They had asked me to share what apps I use and I was able to learn from them, too! Here's a list of what I use most often: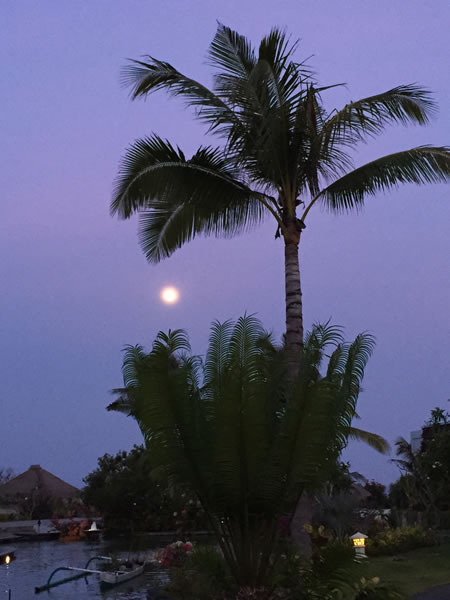 .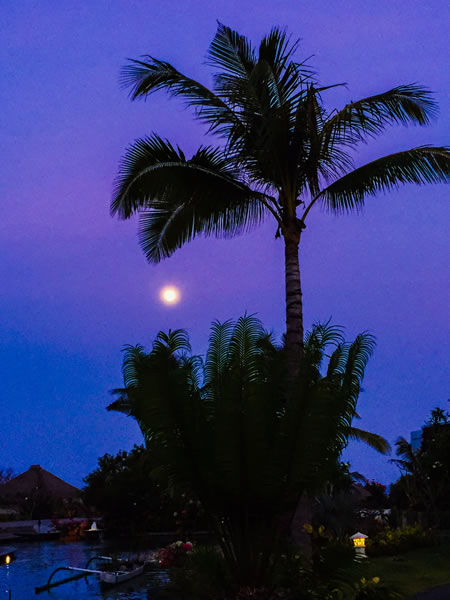 PS Express – This app from Photoshop is by far my favorite and the one I use most frequently. Unlike Photoshop on your desktop, this app is actually easy to use. There are dozens of options for enhancing images – from simple cropping and rotating to bringing up the light in shadows to darkening clouds. I often send myself images from my laptop (taken on a digital camera or even scanned from old slides) to my iPhone so that I can play around with them a bit in PS Express. The basic version is free in iTunes app store.
.
Touch/Retouch – This app allows you to easily remove unwanted content from your photos–like a telephone pole from someone's shoulder or a puff of steam from a volcano. Just a couple of swipes and the offending distraction is gone. It's actually crazy easy to get the hang of this app. $1.99 in the iTunes app store.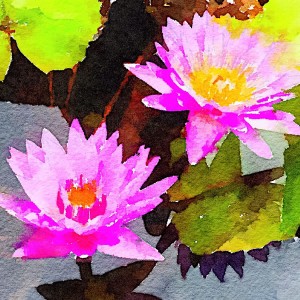 .
Waterlogue – This app is so much fun. It turns your photos into paintings! It works particularly well with flowers. $2.99 in the iTunes app store.
Long Expo – This allows you to take long exposures of moving objects like a waterfall, runners during a race or traffic on the roadway. The result is a blurred image (sorry I don't have an example). You really need a tripod (even a mini one will do) with this app. Otherwise, you'll get an image where everything is blurry, not sure the moving objects. Free in the iTunes app store.
Photo Wonder – You can do a number of fun things with Photo Wonder. You can get rid of red eye, thin your face, add cleavage and even add thought bubbles. You're probably not going to do something too fancy with this app but it is fun. Free in the iTunes app store.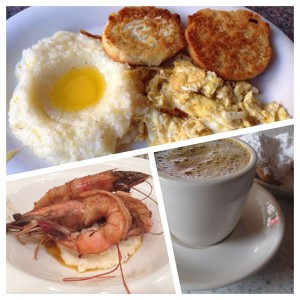 Moldiv – My niece turned me on to this app (thank you, Nicole!). Moldiv allows you to create photo collages, plugging in two or more images and arranging them using several options. These images are from our Santa Fe Culinary Tour (left) and New Orleans Culinary Tour (right). Fun – eh?
What are your favorite photo editing apps?
Be Bold,
Beth
Want to stay up-to-date on all things Wanderlust? Follow me on Facebook, Twitter or RSS/email.