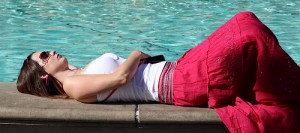 I have an American friend who loves traveling to the Middle East. Although she is of Pakistani descent with black hair and olive skin – she's American through and through. Given her values and interests having grown up in the U.S., you'd think she might be put off by much of this region – but that's not the case.
Me? I've never been to the Middle East and, while I likely wouldn't turn down a trip if it came my way, right now I just don't have a strong desire to explore this area of the world. In part this is because I would stick out with my blond hair and pale skin – I imagine I would be hassled relentlessly.
I recognize, however, that what might be right for one woman may not be suitable for another – which is why I never give a definitive response to the question, "What are the best places for solo women travelers?" There's not an easy answer and it really DOES depend on the person.
Instead, I provide a general guideline of what type of destination might work for solo women travelers and offer some suggestions on what types generally don't work.
Here are some guidelines to consider…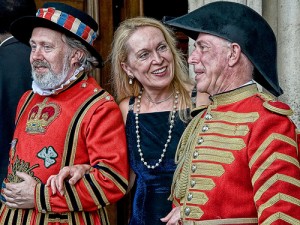 The Do's
1) If you're nervous about traveling solo, consider a destination where you know someone. Remember that college roommate who moved to Spain? Why not go visit her? You'll have a safety net in case you need help but you can take time to explore on your own.
2) Pick a country where you know the language. English speaker? You've got lots of options – Australia, New Zealand and Britain to name a few. In addition to countries where English is the native language, there are many places where it is widely spoken (many European countries, for example) and you'll have few problems communicating.
3) No matter where you go, pursue your personal interests. When you're uncertain about your travel skills, follow your nose. No matter where you go, enjoy those things that you like to do most. Music lover? Go shopping for local musical instruments or plan your journey around performances and festivals. Are you a hiker? Try the Swiss Alps, Machu Picchu or Alaska. The point is that if you're doing what you already love to do at home, it'll make it easier for you to enjoy your destination.
4) Choose a destination where women are welcomed as tourists. The fact is that there are some countries that are more welcoming to foreigners than others. Southeast Asia in general and Thailand specifically is well set up to accommodate a wide range of travelers, from backpackers to those on a big budget. Women travelers are treated well here – the people are gentle and you won't have to deal (too much) with the macho attitude in many other countries.
The Don'ts
1) If you don't have a high tolerance for catcalls and whistles from "admirers", avoid countries where the men are known for their machismo. Blondie? Steer clear of countries where you'll stick out and where the men are known to be, well, a bit forward – such as Central America, Italy and Greece.
2) First time out of the country? While many developing countries might be tolerable for newbies, those that are extremely impoverished might be too much to take on – especially as a solo traveler.
3) Don't put yourself in a situation where you're completely a fish out of water. Feeling out of your element means that you are going to seem insecure – ultimately making you a potential target for thieves and scam artists.
There are great benefits to traveling with other people, but if you don't have a current traveling partner, don't let that deter you from traveling solo. Exploring the world on your own can be very rewarding if you take some time to determine what will work best for you. This is the first step in having a safe and memorable journey.

Photo credits
Woman at Trevi Fountain photo: Alaskan Dude
Woman in London: Bob Jagendorf