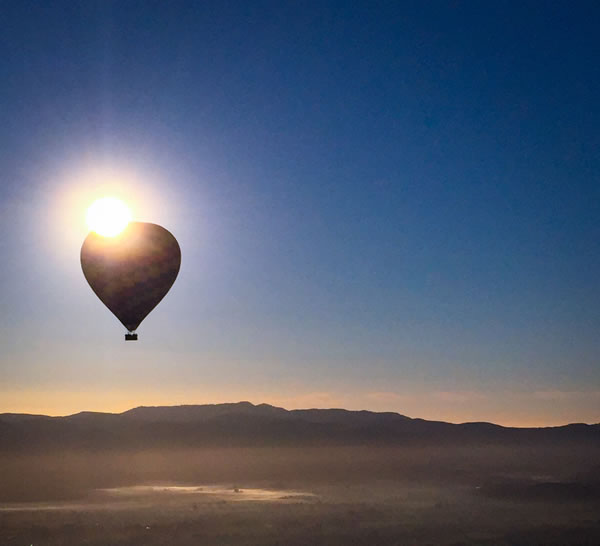 I do love this time of year. Fresh start. Clean slate. A world (literally) of possibilities.
As I mentioned in my 2015 Year in Review, I'm off to a slightly slow start in terms of my planning this year. I usually have time just before Christmas and then through the days shortly after New Year's for some serious thinking time about how the upcoming year is going to look.
This year I was traveling for much of December (Honolulu, Kauai, New Jersey, Cleveland) and didn't return home until the 28th. Before I knew it, it was January. And here we are!
When this time of year rolls around, I can feel and visualize the…hmmm…what to call it. The white space? The creative space? It's the time when my inbox isn't overflowing and I don't feel the pressure to respond to messages which now come in emails, texts, phone calls, Viber and Facebook.
Not that I don't appreciate these messages from family, friends and business associates. But the break from the bombardment while people are in holiday mode is priceless. It allows for some downtime. That white space.
What do I do? I read. I meditate. I make lists. I organize. I clean.
One thing I've noticed over the past couple of years, however, is that this time for white space has gotten shorter and shorter. It seems like I used to have a couple of weeks for this reflection. Now I'm lucky if I have a day or two. I'm talking about the amount of time without emails that need to be answered quickly. It's not because I'm all important and stuff now. It's just that people are always connected. We're always connected. So our down time has all but disappeared.
Have you noticed this?
In any case, I have been making my way through a couple of books that I think will help me create more white space, focus and just be a better person in general. These are:
The Tools: 5 Tools to Help You Find Courage, Creativity and Willpower by Phil Stutz and Barry Michels – Believe it or not, I learned about this book on Goop (yes, Gwyneth Paltrow's blog). I was intrigued by the idea of having a set of go-to tools as a resource for finding inspiration and focus. While the book doesn't present a lot of new ideas, it does package them in such a way that makes problem solving seem rather accessible.
The Inner Gym: A 30-Day Workout for Strengthening Happiness by Light Watkins – I regularly meditate already and that is what much of this book is about. But it does go a couple of steps further by reminding us to be grateful and compassionate on a daily basis. There are "exercises" outlined for this 30-day program. It's an easy/quick read and a really good starting point for anyone wanting to start a meditation habit.
How Not to Die by Michael Greger, M.D. – I've only just begun reading this book but I've listened to interviews with the author and he's got some pretty powerful messaging around how we can stop the common causes of death by making changes to our diet. Imagine reversing heart disease, diabetes and cancer by eater better? Radical 😉
So…armed with information and inspiration, I'm ready for a kick-ass 2016. Here are a just a few things that I (and you!) can look forward to this year:
NEW IN 2016


.



A completely new design and a new direction for this website. I'm still working out the details but I do know that it will be a drastic change from what you've seen here since we launched in late 2006. Take this survey to provide some feedback and direction and you could win a $50 gift card from Amazon.
I'm starting work on a new book. It will likely be more of a memoir than anything else I've written and will be based on the Be Bold theme. See, I'm being bold with this one 🙂
Coupled with the new book will be a Kickstarter campaign. This will include discounted pricing for book orders as well as some pretty cool perks. Right now I'm thinking product discounts from some of your favorite gear companies, discounted opportunities to travel with me on a WanderTour and the ability to book me for speaking gigs!
TRAVELS

.
In February, Jon and I are headed to Japan. Mainly just to travel and see the country because it's long been on our wish list. But the driving factor for the timing is that I'm running the Tokyo Marathon on February 28!
April will likely take me to Ireland and Scotland. I've had a lot of requests to run a tour there so am going to do some research for that tour. I've never been so it'll be quite an adventure (especially if I can find another marathon to run while there!).

Then I have a string of tours that I'll be leading including the New Orleans Culinary Tour in May, the Santa Fe Culinary Tour in early June and the Seattle Culinary Tour in late June. I'm off to Papua New Guinea in August and and then doing the Snowman Trek in Bhutan again in September/October.
There are always other surprise trips that pop up here and there so we'll have to see what else unfolds for the year! If you want to stay updated, friend me on Facebook or follow me on Instagram. I'm most active on those two social platforms. (Pssst, part of my 2016 plan is to be done with Twitter.)
DIET AND EXERCISE

.
I don't start and stop diet and exercise programs. Instead, these are important components of my lifestyle that I pay close attention to. My sister-in-law, Lynn, says I have a lot of willpower. But I think that when you're armed with knowledge about how both diet and exercise affect your health, well-being and headspace, you can't ignore them. And I feel like this is a topic that's getting a lot of attention lately so YAY for that! More info = more healthy people. I plan to be part of that movement with the new design/direction of the website.
So, in 2016, I will simply continue with my mostly plant-based/vegan way of eating. I'll continue running and training (for both the Tokyo Marathon and for the Snowman Trek). I'll do P90X workouts and yoga on my non-running days. And I'll continue to educate myself on how I can continue to improve in both of these areas.
*****
My most immediate goal is to figure out how I can recreate the feeling of that white space that has slipped out of my grasp. I think more contemplative time is in order. Less iPhone. Less social media. More staring out the window.
What's your plan to Be Bold in 2016?
Be Bold,
Beth
Want to stay up-to-date on all things Wanderlust? Follow me on Facebook, Twitter or RSS/email.