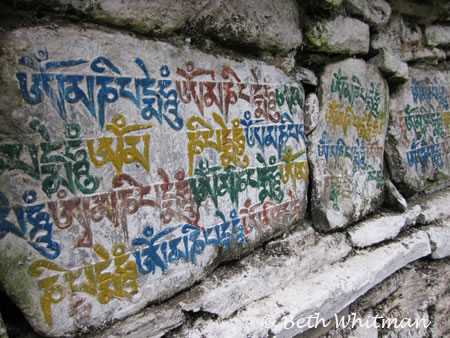 (Sorry for being a bit schizophrenic with my posts. Too much going on!)
We're going back to the final day of the Eastern Bhutan trek. I know you've been dying to hear how it turned out!
After a fantastically sunny hike on Day 5, our luck continued to hold out during Day 6. The hiking day was short and we were fortunate to have sunshine the whole time. The hike this day was just about 4 hours and it was more beautiful landscape, more suspension bridges and a wonderful welcome at the end.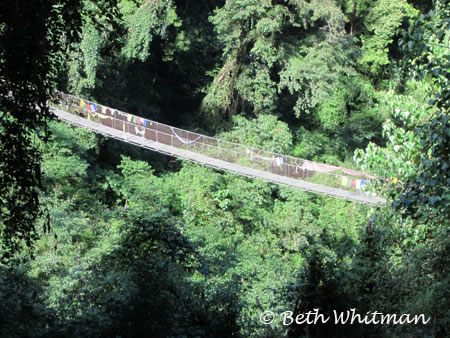 Is it OK for me to admit that I could nearly pee in my pants right now just looking at this?
Now this is more like it. Looking back from a hillside, this is what the path looked like from above.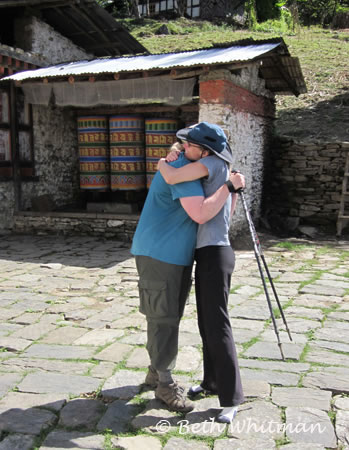 And we all made it!
Interested in Bhutan? Read the rest of the posts about the Eastern Bhutan trek AND join a future trip to Bhutan!
Travel Well!
Beth
Related Links:
Eastern Bhutan's Brokpa People
Eastern Bhutan Merak & Sakten Trek Day 5
Eastern Bhutan Merak & Sakten Trek Day 4
Eastern Bhutan Merak & Sakten Trek Day 3
Eastern Bhutan Merak & Sakten Trek Day 2
Eastern Bhutan Merak & Sakten Trek Day 1
Bhutan Tours