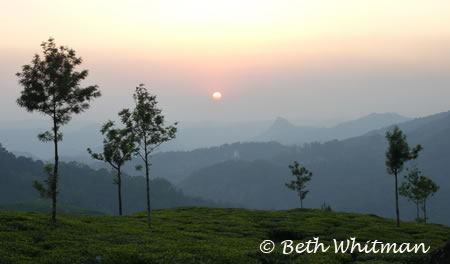 We were told that once we got up into the mountains and into the tea growing region of Munnar in South India, that it would be cool and that we wouldn't see the sun. How wrong our sources were.
Instead, we had warm, sunny days. The tea plantations (in the foreground) rolled through the hillsides and the sun set behind the mountains and overcast skies. It was dreamy.
Driving into Munnar, the first glimpse of the tea plantations includes the many man-made lakes created from local dams. The beauty turned what I thought of as "India" on its head. This area was like nothing I could have ever imagined.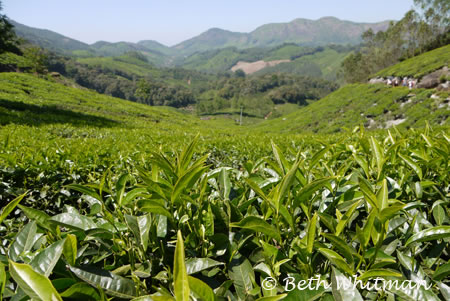 And for a tea lover like myself, I couldn't get my fill of the fine white, green and black teas manufactured in the area. Pounds of it came home with me!
See more lovely photos at DeliciousBaby's Photo Friday!
Travel Well!
Beth
Related links:
Pongal in Pondicherry
North India Women-only Tour