The Snowman Trek is a 25 day journey that's 220 miles long through Bhutan's Himalayas. With that much time spent hiking that covers that much distance, it was inevitable there'd be countless opportunities to experience jaw-dropping beauty.
Though the first week of our trek brought rain, the weather improved considerably over time and altitude. That left us with day after day of spectacular mountain views.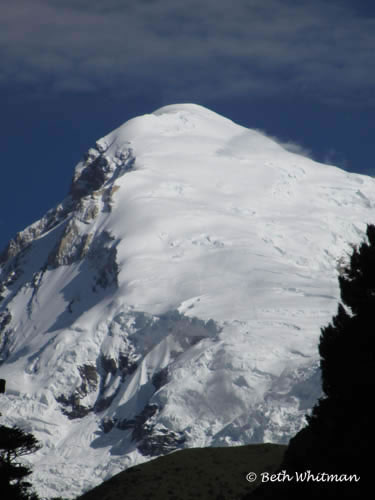 Early on (when we were still dealing with rain), the skies opened up enough one morning to give us a brief view of Mt. Jhomolhari (above). Shortly after taking this photo, the clouds moved in and no more mountain.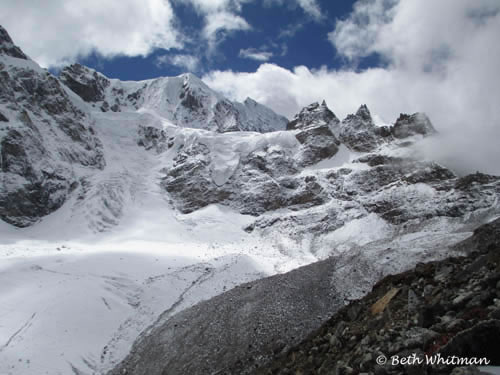 During one particularly long trekking day, we passed a long path of mountains and glaciers.
With about two thirds of the way behind us, we came to the Lunana region and great views of Gangkar Puensum. Upon arrival at camp each day, the horsemen would unpack our horses and let them roam free (like this one) until the morning when it was time to pack up again.
As I was sorting through images, I found this one that Jon took. It's one of my favorites.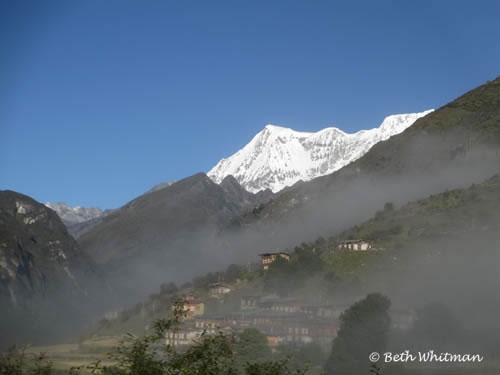 Laya is the highest altitude village in Bhutan. There are hundreds of homes scattered on the sides of slopes all with views of the surrounding mountains, including Tiger Mountain, above.

This panorama is just a fraction of the amazing views we saw every day.
Wanna know how I got to my decision to hike the Snowman? Here's a post about Trekking to the Top of the World on the Expedia Viewfinder blog.
Be Bold,
Beth
Do you read blogs in Feedly? Click here to add this blog to your Feedly reader.