During the 16th and 17th centuries, Mughal architecture dominated India, Pakistan and Bangladesh. This style is influenced by Islam, Persia and India and the remaining buildings are some of the most beautiful in all of India.
The above is a detail of the Taj Mahal.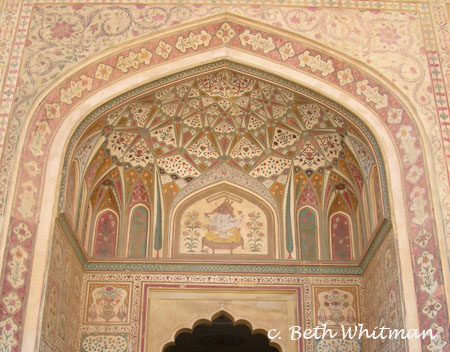 Much of the Mughal architecture can be found throughout Rajasthan, in Western India.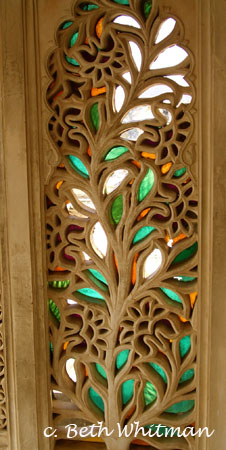 Many of these buildings include delicate stain glass windows that catch your eye.
Thanks to Debbie at DeliciousBaby for hosting Photo Friday. Pop on over to see more great photos!
Travel Well!
Beth
Related links:
Photo of the Day: Monks Doing Normal Stuff
Photo of the Day: Indian Bangles
Photo of the Day: Varanasi
Photo of the Day: Prayer Wheels – Bhutan
Photo of the Day: Layered Mountain Range
Photo of the Day: Himalayan High
Photo of the Day: Bangkok Flowers
Join other Wanderlusters and help make this the most popular women's travel blog by subscribing via email or RSS