Hey! I know you've missed me and have been wondering where I've been…
Well, rather than regularly blogging, I've been hosting the Be Bold podcast. This is where I have conversations with extraordinary women who are kicking butt in their fields.
You can find all the episodes on the Be Bold Podcast website.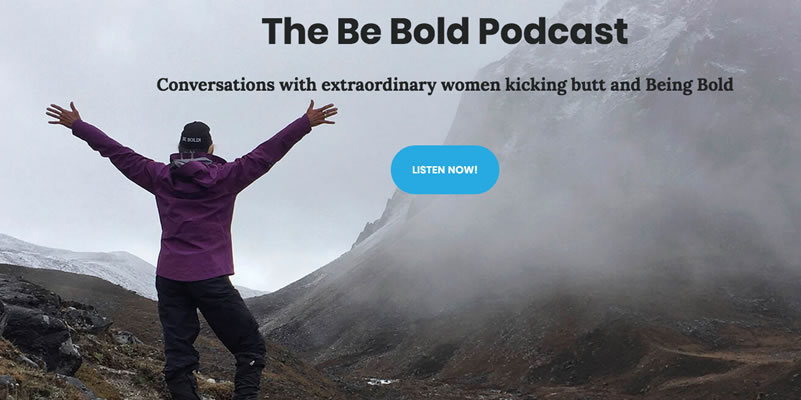 I'll still post here occasionally so please don't be a stranger to the Wanderlust and Lipstick site. There's SO much you'll find here including Travel Tips and Travel Stories. You can find out more about me here and you can read about my badass solo motorcycle trip through Central America.
I also lead tours to some pretty fantastic destinations around the globe.
Definitely hop on over to the Be Bold site, however, to enjoy all of my podcast episodes.
You can easily subscribe to the podcast using your favorite podcast provider…
Subscribe!
Be Bold,
Beth