WIN a 15-day trip and discover the Sacred Land of the Incas with Intrepid Travel!
How to Win
Write a travel story
Submit it before January 31, 2009
YES YOU CAN ENTER MORE THAN ONCE!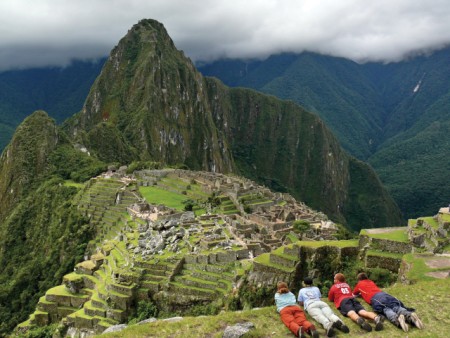 The Prizes
The Trip
Join Intrepid Travel and discover a land of contrasts as you journey from Lima's coastal shores, through the lushness of the Amazon Jungle, and onto the snow-capped peaks, llama-filled plains and quaint colonial towns of the Andean altiplano. Get up close to wildlife while staying in a jungle lodge, embark on the trek of a lifetime along the Inca Trail and immerse yourself in the culture and history of fascinating La Paz. This insightful adventure is sure to leave you astounded by the magic and mystery of the sacred land of the Incas.
The Judges
Professionals from the world of travel writing will decide the top story in each category as well as one Grand Prize winner. Judges include:
Nancy Brown, Travel Writer, What a Trip
Amanda Castleman, Adventure and Travel Writer
Stephanie Elizondo Griest, Travel Writer
Greg Hubbs, Editor, Transitions Abroad
Tim Leffel, Editor, Perceptive Travel
Pam Mandel, Freelance Writer
About Intrepid Travel
With over 19 years of experience, Intrepid Travel is one of the world's leading small group adventure tour operators. Intrepid offers over 450 itineraries in more than 90 destinations worldwide. Intrepid trips are designed to go off the beaten track, meet the locals and travel in an unconventional way, joining locals on their transport, in their markets and even in their homes.
Tell Your Friends!
Forward this page and let others know about the incredible opportunity to win a trip in South America.
See Intrepid Travel's Terms and Conditions.
See Wanderlust and Lipstick's Terms and Conditions.