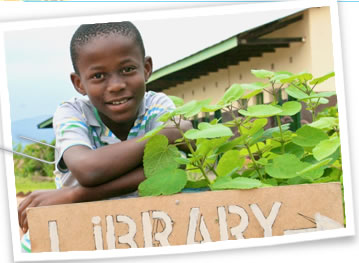 I should know by now that when I look at how my year is going to play out in terms of travel, that there will be twists and turns that I had never expected.
A trip to Zambia in a few weeks is just such a trip.
Very recently, Expedia stepped up and offered to support Passports with Purpose by, among other things, sending the co-founders to Zambia for a ribbon cutting ceremony at one of the libraries for which we (and by we, I mean many of you!) helped fund during our 2011 fundraiser.
What's PwP?
Passports with Purpose, for those of you new to this whole thing, is the travel bloggers fundraiser. I'm a co-founder of PwP along with Debbie Dubrow of DeliciousBaby, Michelle Duffy of WanderMom and Pam Mandel of Nerds Eye View. Shortly after forming, Meg Paynor joined our group to lead our PR efforts.
Now in its 5th year, we harness the collective power of our community to raise money during a 2 – 3 week fundraiser to support projects, usually in developing countries.
In our first year, we raised $7,500 for Heifer International. Buoyed by our initial success, we took on a larger project and, the following year, raised $35,000 to build a school in Cambodia. Year 3 brought in $65,000 to build 25 homes in South India for a dalit (untouchable) community and last year we raised $90,000 to build 2 libraries in Zambia through Room to Read.
The fundraiser runs during a short time period (generally 2 weeks) in late November/early December and people are encouraged to donate in $10 increments in what is officially called a sweepstakes. They choose prizes they'd like to win that are hosted by nearly 100 bloggers and donate $10 for each chance to win. While we do have sponsors who provide a cash infusion, the vast majority of the funds raised come from these $10 donations.
The co-founders have managed to visit programs we've funded these last few years, with Michelle Duffy cutting the ribbon at the school in Cambodia and me stopping in at the Passports Village in India last year.
While we are officially the ones working on the backend details of the fundraiser, we absolutely recognize that it takes a community to make all this happen. There are hundreds of travel bloggers who support us by procuring prizes and helping spread the word; public relations people are integral in connecting us with hotels and attractions to donate prizes; manufacturers of travel gear and electronics are generous in their donations; and of course, donors enthusiastically send in their $10 because they believe in what we do. Without any one piece, we wouldn't be so successful.
Zambia
Now, Michelle, Debbie and I are off to Zambia to see one of the libraries funded by our 2011 efforts.
As for Zambia… well, I've never been to Africa. This trip has come up so quickly and had to be mushed in between my already full travel schedule, that I've hardly had time to look at a map to see where we're going. (Not totally true – we're flying into Lusaka and the library is located about 1.5 hours from there.)
I'm thrilled, really humbled, to be representing our supporters at large to see first-hand, and share with you all, the power of how an online community can make real change in the lives of those less fortunate.
We'll be on the ground in Zambia for less than a week from May 8 – 13. Check back here in mid-May for details or on the PwP website.
Travel Well,
Beth