To say the least, my travels this spring have been surrealistic. In 2 months' time, I was in Thailand, Bhutan, Italy, Germany and Zambia. Oh, and Texas. I haven't done the math, but I might have racked up 60,000+ miles.
The strangest moment came for me was when I was in Zambia looking over images on my camera – photos of desperately poor neighborhoods and malnourished children – and I scrolled back to photos of the Colosseum, Florence's Basilica and plates of Italian pasta. And that was less than a week before.
I prefer deeper dives into a culture but I'm not one to turn down travel opportunities and so a couple of these trips were shorter than I would have liked. That's OK – it just means I have to return to Europe and Africa. (Truth is, Jon and I fantasize about backpacking for months at a time in Europe, or Asia or… or… or…)
From my most recent travels, a roundup of some of my favorite photos…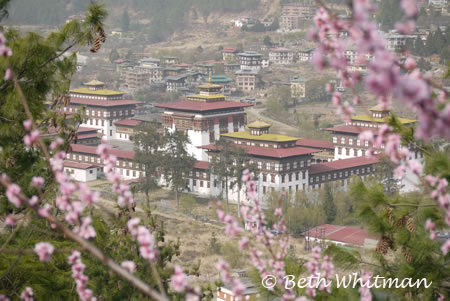 The Parliament Building in Thimphu, Bhutan is typical of the architecture there. Though my 7th trip to the country, I think this was the first time I'd been to Bhutan when the cherry blossoms were out.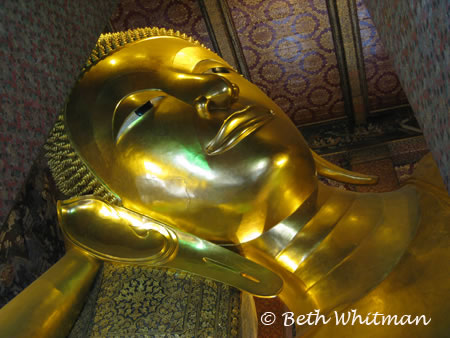 The Reclining Buddha in Bangkok is one of my favorite places to visit in the city. It's immense at 140+ feet long and nearly 50 feet high and, amazingly, covered in gold leaf. The building just exudes peacefulness. Right behind the Buddha are 108 bowls in which you can drop small coins for good karma! Ommm.
I had been to Rome in 2000 and stayed in an area that was about a 30-minute walk from the Colosseum. It was mid-August and so freaking hot that I wasn't very inclined to make my way back and forth to these ruins more than once.
On this last visit, we stayed in an apartment right across the street from the Colosseum. So we the benefit of seeing it morning noon and night (note to light sleepers, the foot and car traffic at night are kinda loud).
The view alone was beyond words, which made my trip to Zambia even more starkly different.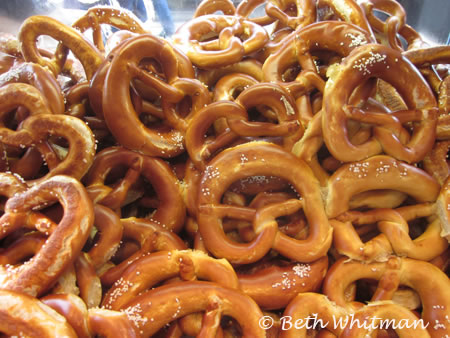 During our 12-hour layover in Frankfurt, Debbie and I took a train into town and wandered around (the first time to Germany for both of us!). We didn't see too much during our brief time there but we indulged in some amazing pretzels (these were fresh and about .40 US/each).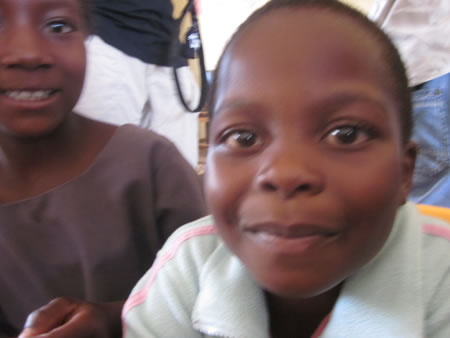 Nope. I didn't take this photo but I love it. When our visit to the Passports with Purpose library was winding down, I handed my little digital camera over to one of the students and she began snapping photos of her classmates. She was transformed by what she was creating and the kids became more animated than they were when I was taking the pictures. I wished I had thought to do this earlier but it could have easily become mayhem (in a good way, of course).
And, yes, I'm happy to be home in Seattle again (at least until mid-June when I had to Colorado and Santa Fe :-).
Travel Well,
Beth
Related links:
Zambia ~ Africa-light
Komboni Tour of Lusaka, Zambia
Florence, Italy ~ Photo of the Day
Renting an Apartment in Venice