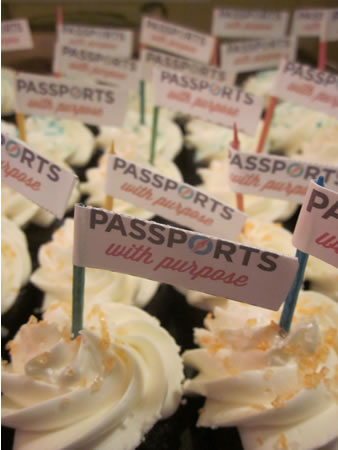 It pains me every year that I cannot participate as a donor and potential prize winner in our annual Passports with Purpose fundraiser. Each year the bar is raised in terms of the caliber of prizes that are donated. And each year I pine over which ones I would donate toward to be in the running to win it.
In addition to my own prize of a luxury vacation on the Riviera Maya in Mexico, here are my choices for this year:
HD HERO2 video camera — This is something I'd never purchase for myself. But I have this  fantasy of mounting this camera to my motorcycle or helmet and winding through the backroads of Washington state for some beautiful video footaage. Or using it while trekking in Bhutan. I love the idea of being able to do something super adventurous and capturing it on video.
Olympus Tough TG-820 his camera – I need a new digital camera after mine was chewed on by my dear friend's puppy. Though it does still work after that incident, it's acting finicky as dust gets stuck in the lens on occasion. This Olympus looks sturdy enough to last through my many adventures (as well as another round of dog-chomping).
$500 Getaway Gift Card from BedandBreakfast.com – We could all use a getaway – eh? To me, this would be such a great way to take a break, not have to go too far from home but still have lots of options to choose from.
3-night stay at a Kimpton Property in the US – Again, another way for me to have a staycation/local getaway and be able to choose from a number of properties.
$150 gift card to Minimus – I love Minimus for all the items you can purchase for travel. Justin's peanut butter and honey anyone?
Amazon River Cruise – It's my dream to go to the Amazon. Though I love the items I listed above, I might be tempted to dump all of my money into this one prize to assure my success at winning 🙂
Ultimately, the prizes are secondary to the cause. Every $10 donation goes towards our goal of $100,000 to build water wells in Haiti through Water.org. Though we have sponsors, the majority of donations come to us in those $10 increments. Amazing, isn't it?
You can donate now on this page. You get one chance to win for every $10 donation. You can choose multiple donations for one item or split it up and choose many. The point? Just Choose It.
This fundraiser ends at 11:59 PST on December 11, 2012.
Travel Well,
Beth