Before setting out for 5 weeks of travel through Southeast Asia, I stocked up on the Rough Guides to the region.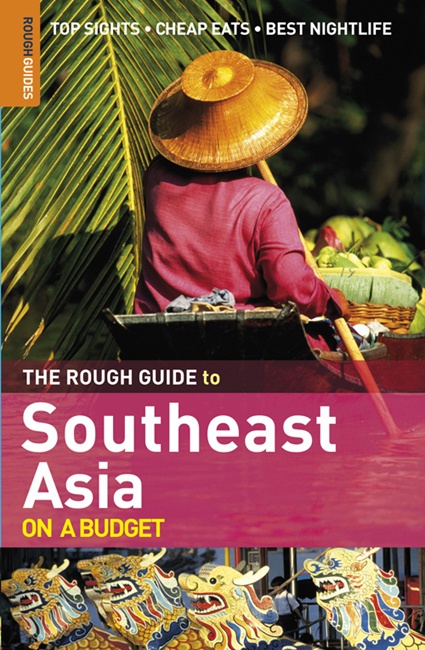 For my time in Vietnam, Cambodia and Thailand, I not only researched using the individual country guides but was delighted to find that they publish a complete guide to the area called Southeast Asia on a Budget. This guide includes Brunei, Cambodia, Indonesia, Laos, Malaysia, The Philippines, Singapore, Thailand and Vietnam, plus Hong Kong and Macau.
A comprehensive guide like this has 2 huge benefits. The bennie of most value to me is that if I'm visiting more than one of the included destinations, I don't have to carry around more than one guide. But, the other great bennie is that the budget traveler won't have to pay for multiple guides. Backpacker heaven!
In addition to the great ideas for budget travel, the SE Asia guide also includes
highlighted boxes for treating yourself to a night out. A nice little perk if you find yourself with a little extra cash.
The country guides, such as the Rough Guide to Vietnam, are less about budget travel but provide a great overview of the area including a wide range of restaurants, cafes, hotels and bars. There's also loads of information on culture and history.
The Rough Guides are all available on Amazon.
Travel Well!
Beth
Related links:
Ahoy Hoi An (Vietnam)
Trekking in Mau Chau
Vietnam: Same Same but Different
Photo of the Day: North Vietnam
Preparing for 5 Weeks of Travel

Join other Wanderlusters and stay updated on travel-related items by subscribing via email or RSS feed.