There are so many great travel books on the market but here's my list of must read travel books that have either substantially influenced me or simply drawn me into a destination or adventure beyond the usual.
____________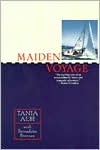 Maiden Voyage by Tania Aebi – This is the book that helped set the course of my life. Though I was already hooked on travel by the time I read this in my mid-20's, I knew that if this teenage gal could sail solo around the world, then I could do anything myself. Thank you, Tania!
*****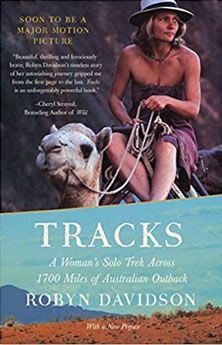 Tracks by Robyn Davidson – Another early read for me that made me realize I could do anything I set my mind to. Robyn travels westward from the center of Australia to Perth. She's solo except for the company of four camels. Her story is amazing and her writing is brilliant.
*****
Tales of a Female Nomad by Rita Golden-Gelman – Lovely Rita. She goes through a divorce, finds herself alone, picks herself up, travels around the world and never looks back. Since 1986, Rita has not had a permanent home, choosing instead to travel the planet. I'd venture to say that Rita has inspired many a female-nomad-wanna-bes.
*****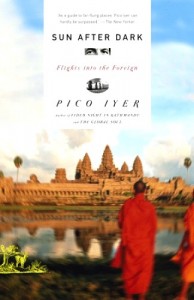 Sun After Dark by Pico Iyer – One of my favorite travel writers, this is a compilation of essays (not all travel-related) that explore internal and external escapades: from jet lag to Leonard Cohen. It's philosophical, thought provoking and in many cases gives you a sense of place. You definitely won't experience jet lag the same way again.
*****
Three Cups of Tea by Greg Mortenson – Beautiful story of how one man changed the lives of many, one school at a time. Though not well-written, it is inspirational to read how the author/climber was helped by a community in Pakistan after a failed climbed and subsequent illness. He pledged to return and help their village – which he did and then some.
*****
Shantaram by Gregory David Roberts – Though this book is hefty, at 900+ pages, it's one of the best (near) real-life thrillers I've ever read. The author's life is one of an armed robber, convicted felon, escapee-on-the-run, slum doctor and mafia-connected hoodlum. He's endearing because he has a big heart, but his lifestyle is less than honest. Love 'em or hate 'em, he weaves a great story.
*****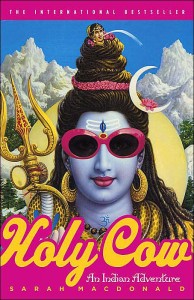 Holy Cow by Sarah McDonald – Hilariously funny memoir about the author's two years living in Delhi with her BBC correspondent boyfriend. Though settled in the capital, she spends time exploring the country and diving in to the culture by taking meditation classes, bathing in the Ganges and visiting regions from north to south. A must for every India-phile.
*****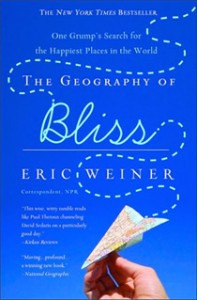 Geography of Bliss by Eric Weiner – NPR correspondent and self-described grump, the author sets out on a year-long journey to find the happiest places (and includes one miserable one, too). It's a very interesting look at cultures from Iceland to Thailand. Humorous and irreverent.
*****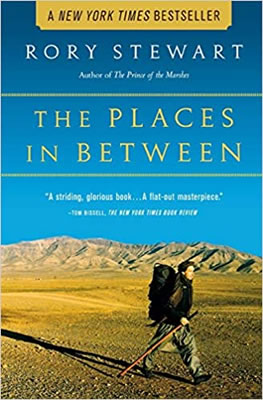 The Places in Between by Rory Stewart – The author travels across Afghanistan, on foot, retracing the steps of the emperor Babur. It's thrilling, thought-provoking, adventurous and sad (to hear descriptions of how the women are treated). I listened to the audio book, read by Stewart, and felt like I was journeying with a friend.
*****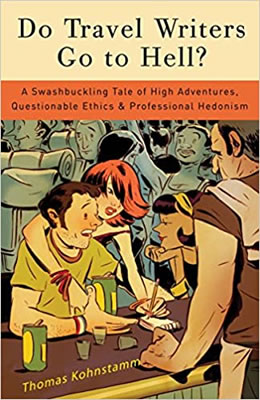 Do Travel Writers Go to Hell? by Thomas Kohnstamm – If you can get over yourself and not take the guidebook industry too seriously, you might just enjoy this book. The author writes of his travels in Brazil while doing research for Lonely Planet. He's underpaid and overworked (which is echoed throughout the guidebook business) but finds a way to (mostly) enjoy himself during the process.
Travel Well!
Beth