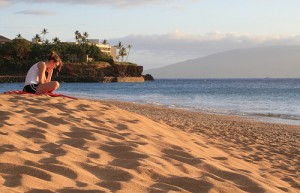 I've got 2 book recommendations as you consider your 2009 travel plans.
The first is by writer  and travel expert, Tim Leffel.  Tim is doing some great things in the world of travel. He is the editor of Perceptive Travel, the writer of Practical Travel Gear, a contributor to Transitions Abroad and the author of several books including The World's Cheapest Destinations, now in its 3rd edition.
It's his latest book I want to tell you about.
When I sat down to read The World's Cheapest Destinations, I was thrilled to see that someone was promoting travel to developing regions and writing about them in such a way that make them seem very possible for anyone. In other words, you don't have to be a "poor" backpacker to consider travel to Asia. If you've got some money burning a hole in your pocket, forgo Europe's $400/night hotels and zip off to Bangkok where, as Tim says, "…you can routinely find hotels that make travel magazines top-10 lists going for under $200 per night."
And if you don't mind spending a wad on your accommodation, there are lots of other ways for you to save which are suggested in the book.
Tim reminds us that it's not "how" you go but "where" and he goes on to list 21 countries where your cash is going to stretch farther than you can imagine. I was glad to see he started with Thailand since I'm headed there in a month. Each country is broken down into an overview about the country and then into: accommodations, food & drink, transportation and finally additional bargains specific to the region.
He (understandably) focuses on developing countries including those in Asia, Central & South America, Africa & the Middle East, but he also has a few European nations tossed into the mix.
Airfares are ridiculously cheap at the moment. Flights to Bangkok have dropped by about $300 since I booked my April trip back in December (rats)! So, there's no excuse to not travel right now. With Tim's guide, you're sure to find a destination that will be as cheap to travel around as it would be to stay at home!
Travel Therapy
If you just gotta get away for peace of mind, pick up a copy of Karen Schaler's Travel Therapy: Where Do You Need To Go?.
Karen's book includes more than 100 destinations that are sorted based on what type of therapy you might need. This includes getting over a breakup, decompressing, finding romance, giving back (through volunteering) and recovering from surgery, among other suggestions.
The book compiles really beautiful photography with easy to read snippets of information about the destination. Each therapeutic section includes a quiz to help you determine the best location for your recovery.
Travel Therapy is a fun read, and definitely filled with eye candy, and perhaps best used as a starting point if you're unsure how to really get going on your life adventure.
In this economy, I'd suggest using Travel Therapy to help you get started with the "what" (sort of journey you want) and refer to The World's Cheapest Destinations to figure out the "where".
Travel Well!
Beth
Related links:
WaL recommended Guidebooks
WaL Recommended Travel Books
Interview with Travel Writer Thomas Kohnstamm
WanderGear: Travel Book Roundup
Photo credit beach: Randy Son of Robert