I adore the new Wanderlust and Lipstick banner almost as much as the motto it features. As a traveler to weird and haunted places, here's just a sampling of how I personally define our "Be Bold" mantra.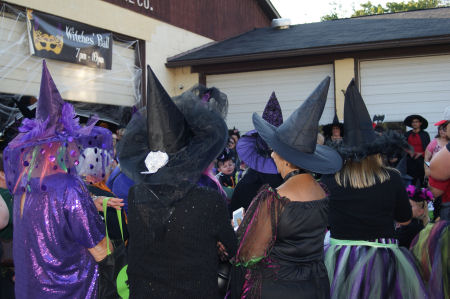 To never fear, even in the face of ghosts (and suspect ghost hunters)
Visiting haunted places can get a little peculiar. Sometimes that's because of creaky old houses filled with ectoplasm. Sometimes it's because of eccentric tour guides who teach you every photographic orb is a departed spirit (most of those bright spheres are just run-of-the-mill specks of dust tricking your camera). In any event, I try not to sweat it. As the many ghost hunting programs prove, no one ever goes inexplicably missing a la the Blair Witch Project. So keeping the situation in perspective ensures I get to take home a few great stories, whether the tales involve levitating tables or the potential charlatan who performed the trick.
To remain open-minded to the possibilities
Do I believe in every alien and cryptozoological story out there?  Not so much, but I never want to close myself off to the potential. Once you deem something unworthy of any further thought, you lose the chance of discovery. Did a Mothman really fly over Point Pleasant, West Virginia?  Is there a beast in Scotland's Loch Ness?  I don't know. But the world sounds a lot more exciting when there's the possibility.
To appreciate the world and all the weirdness it bestows
To adapt the old saying, it takes all kinds of places to make a traveler. I relish the thought of discovering a new and strange roadside attraction on a cross-country excursion—or maybe just a cross county one. When on the road, this is the reason I always keep my eyes open and my heart fluttering.
That's not to say the weirdness doesn't sometimes freak me out. When I recently photographed a taxidermy workshop, the smell of literal blood and guts might have turned my empty stomach once or twice. But the practice is centuries-old, and I figured if my ancestors could get through it, then so can I.
So while I'm not impervious to the occasional creep factor of weird and haunted places, part of my own "Be Bold" mantra is to live in the moment and value the uniqueness of these locales. Some join my list of favorite sights. Some I may never visit again.  But each one makes me appreciate the gifts of travel a little bit more.
Happy haunting!