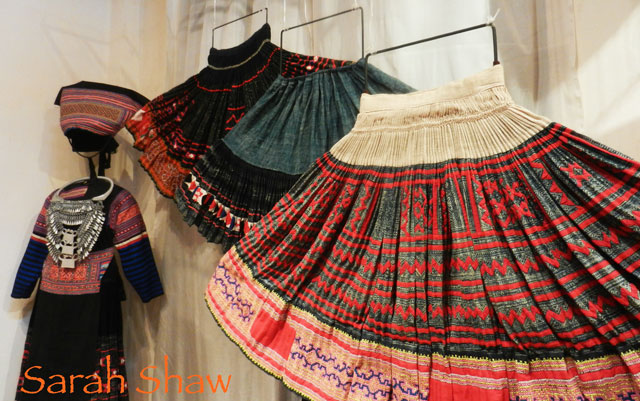 Visiting the Traditional Arts and Ethnology Centre is one of the best ways for you to spend a couple hours while in Luang Prabang, Laos. Since opening in 2007, the TAEC has been showcasing the culture, history and crafts of the more than 30 ethnic groups found throughout Laos. Although many of its first 38,000 visitors have been international tourists like yourself, TAEC also plays an important role in helping the Lao people understand and preserve their cultural traditions. The Centre houses a museum, shop and cafe so there is plenty to do during your visit. Join me as I discover all the Traditional Arts and Ethnology Centre has to offer.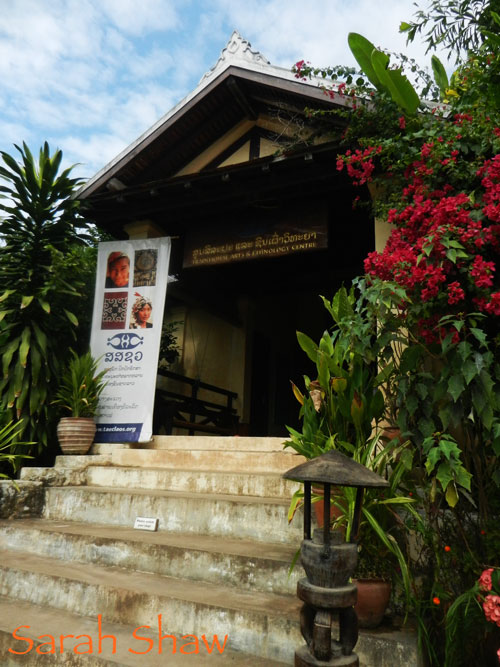 Luang Prabang has been designated as a UNESCO World Heritage Town. The unique architecture, a mixture of traditional Laotian forms mixed with European colonial influences, is being preserved for future generations. As you wander the sleepy streets and visit the many Buddhists temples, you will also be struck by the richness of the regions cultural heritage. Each ethnic group in Laos has strong and distinct handicraft traditions and they can be seen everywhere you visit. Luang Prabang's prominence made it the perfect location to found the Traditional Arts and Ethnology Centre as both domestic and international tourists would be seeking it out during their travels. In fact, the Centre is located in a renovated heritage building.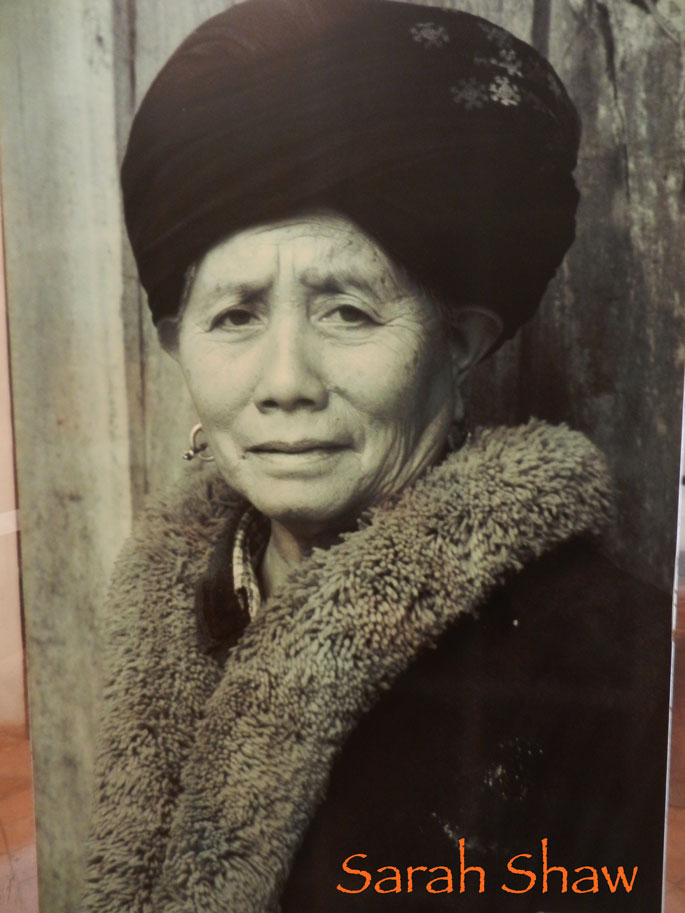 Ethnic minorities around the world are faced with many challenges as they make their way in modern cultures. Many in younger generations leave their small villages and traditions behind as they move to larger cities and seek jobs in the global market. Their heritage becomes a casualty as the forget the beliefs and practices so important to their grandparents and lose the specific skills necessary to create traditional handicrafts. Museums like the Traditional Arts and Ethnology Centre serve an important role in documenting cultural identity and providing opportunities for cross-group understanding as well as economic support.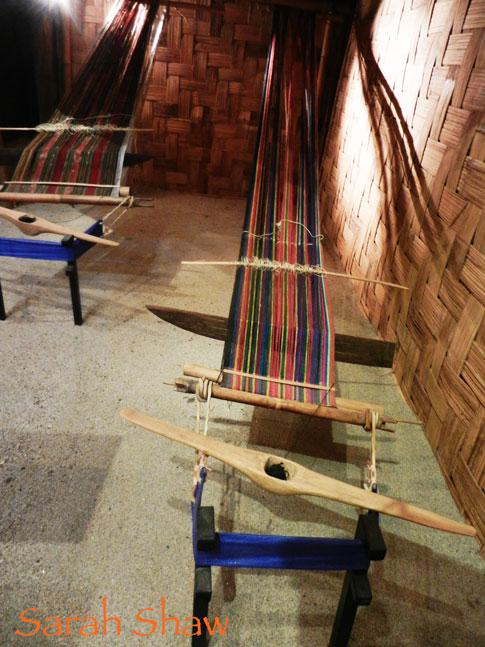 Most visitors arrive at the Traditional Arts and Ethnology Centre initially to visit the museum. The permanent collection is rotated to allow more objects to be on display. It currently includes many examples of traditional clothing as well as textiles created for use in the home. Jewelry is an important accessory for many of the 30 distinct ethnic groups represented in the collection. You can also find handicraft tools, baskets and other household necessities on display. Another aspect of culture addressed in exhibits are spiritual, religious and ritual objects of significance. As you explore the museum, you will discover many signs and plaques that will help you understand each of the objects as well as which ethnic group they belong to.
Currently the permanent collection is focused into four specific exhibits representing some of the more well known ethnic groups in Laos. The Hmong are showcased through their New Year's celebrations which include many fun and interesting courtship traditions. A traditional Tai Dam bedroom has been set-up displaying many of their fine textiles including an elaborate mosquito net. The Kmhmu are known to excel at basket weaving with bamboo as well as their textile work on back-strap looms. Many examples of their creations are on display so you can examine their mastery. The final ethnic group being showcased at the Akha with the highlight being an elaborate headdress made of more than 300 pieces of silver. Exploring the different exhibits will give you a deeper understanding of each of these people you are likely to meet during your travels in Laos.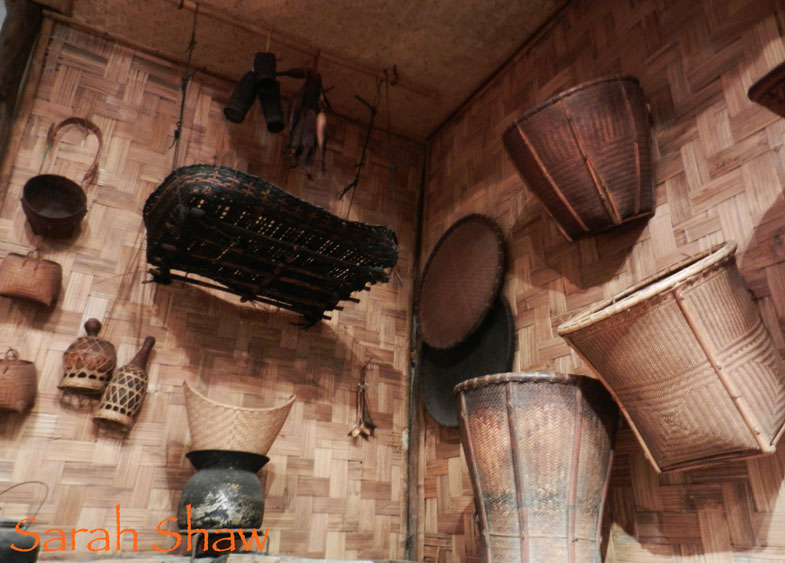 During your visit to the Traditional Arts and Ethnology Centre you will also have the opportunity to tour a special exhibit which is included with your small entry fee. Currently the Katu people are being featured and you can learn more about their skill with weaving, basketry and especially their woodcarving. Videos being shown will allow you to witness Katu traditions including rituals performed at their communal meetinghouses. When I toured the museum, a special exhibit focused on courtship and wedding customs for the Hmong, Tai Phun and Mien people. I always find it interesting to discover specific traditions of a group of people and compare it to how the event is celebrated in my own culture.
One of my favorite places to purchase souvenirs and gifts for people back home is to visit a museum gift shop. I can enthusistically recommend the shopping experience here. Not only is their a wonderful selection of traditional handcrafted items but you can shop knowing that you are directly supporting the ethnic groups being showcased in the museum. Through the Livelihoods Development Program, the Traditional Arts and Ethnology Centre supports over 500 artisans in 12 different provinces in Laos. All of the items being offered follow fair trade principles and through their efforts these craft traditions can be maintained in rural villages. Most of the artists are women so being able to stay in their homes, near the support of other family members, is critical to the experience. Even if you do not have a trip to Luang Prabang planned in the near future, you can purchase a wonderful selection of crafts through their newly opened online TAEC Shop. I was thrilled to discover it and already know what my first order will include!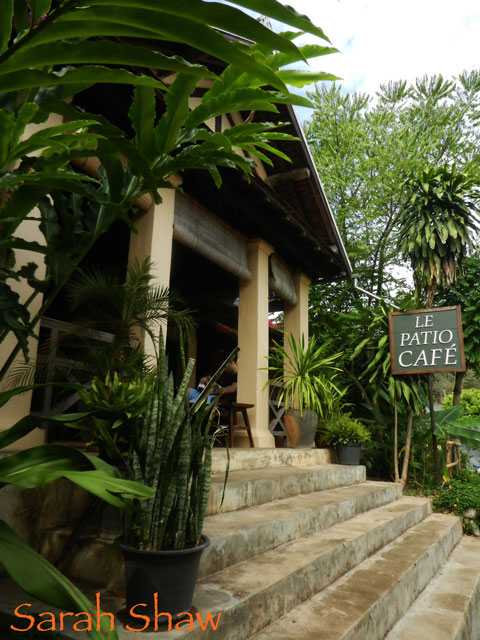 So you've spent some time exploring the museum and you've discovered some treasures in the shop and I am guessing that you are ready for a little refreshment. You can continue your way through the Traditional Arts and Ethnology Centre to Le Patio Cafe'. A beautiful and relaxing atmosphere welcomes you and your only challenge will be deciding which items to order. You will be offered a full menu featuring a selection of ethnic minority dishes so you can sample the flavors they hold dear. You can also choose from a number of sandwiches and snacks if you only want something light. A refreshing listing of beverages will also help you revitalize before you move on to your next destination. If you plan on visiting TAEC as part of a group, you can plan a special offering, well as a seminar on a topic of interest, to be held at Le Patio Cafe'.
As a woman wanderer, I like to discover what women around the world are doing to help raise our sisters up. I was thrilled to discover the Stitching Our Story project. Taking place over several years, with assistance from PhotoForward, this program empowers women and girls in ethnic communities to research and document their experiences. Photography and video captures images their cultural heritage and the "often seismic impact that modernization is having on traditional beliefs and practices." Started in 2012, the first year followed Hmong women in the Night Market and explored themes like women at work, shamanism, traditional medicine and childhood and parenthood. Future research included women in other ethnic groups as well as themes of women at rest and play, traditional paper making, childbirth traditions and weaving. Both documentary shorts as well as photographs have been shown in venues and festivals around the world. A special exhibit showcasing Stitching Our Story will be on view beginning this Fall at the Traditional Arts and Ethnology Centre.
The programs and exhibits offered by the Traditional Arts and Ethnology Centre provide important education opportunities for visitors from Laos to learn about other ethnic groups within their own country. People from all over the world will have an easy time learning about these cultures as translations on the exhibits are offered in many languages. Exhibit information is posted in both Lao and English. Upon request and free of charge, translations are currently available in Chinese, French, German, Italian, Japanese, Portuguese and Spanish. The museum is also ready to welcome visitors of all ages. A variety of activity sheets have been developed to help children explore and learn during their visit. You can also print coloring sheets featuring images of favorite items discovered in the museum.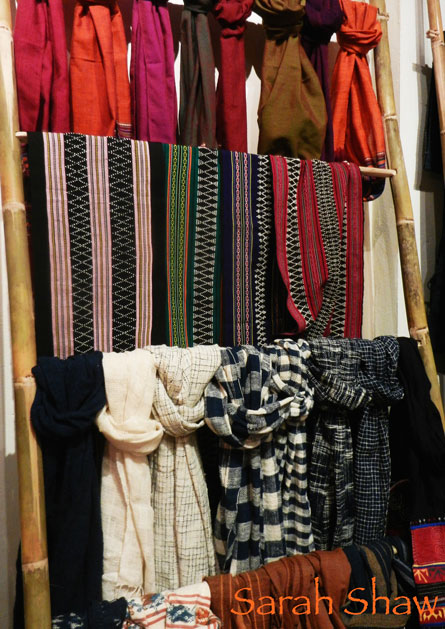 Although the Traditional Arts and Ethnology Centre is located in Luang Prabang, they are beginning to have a global presence. This July they will be attending the Sante Fe International Folk Art Market for the third year. This market provides both exposure and well as income from new sources for ethnic artisans from Laos. This year's booth will include products from the Kmhmu, Tai Lue and Yao Mien communities. Attending events like these also allow for an exchange of creative ideas with other traditional ethnic groups around the world. While reading up on current activities on their Facebook page, I was thrilled to discover that a group of Navajo weavers had recently visited the Traditional Arts and Ethnology Centre.  Visiting from New Mexico, three generations of Navajo women  shared information on their culture, craft and even some blue corn porridge with over 60 people who attended the event. What a wonderful meeting of cultures! I wish I had been there to experience the event.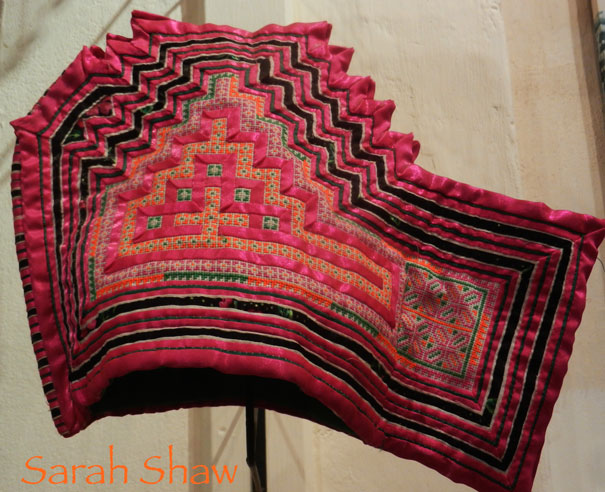 Thank you for joining me as I remembered my visit to the Traditional Arts and Ethnology Centre. I hope next time you are in Luang Prabang, you will make sure to include them into your time there. They are easy to locate at the foot of Phou Si Hill right behind the Dara Market. I had biked in to town and spent the morning touring temples and then as the day really heated up, decided to escape to the sanctuary of the Traditional Arts and Ethnology Centre.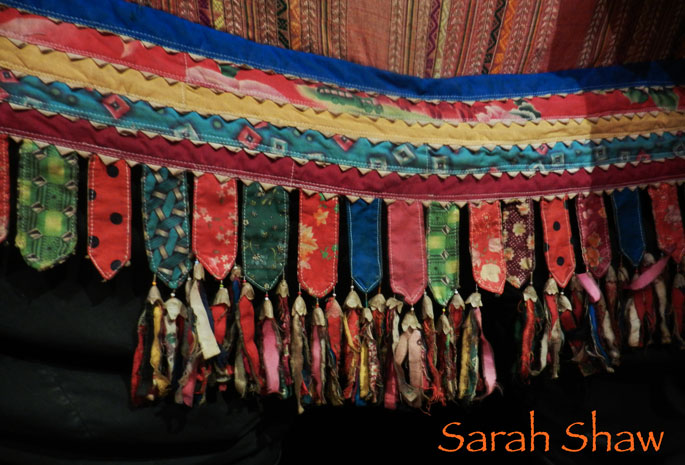 I have some more images from my visit over in the Laos Photos, Too Album on WanderShopper's Facebook Page. Be sure to "like" WanderShopper while you are there so you are the first to learn about upcoming posts. You may also want to check out one of my earlier posts about my visit to Luang Prabang, Hmong Batik Technique where I share my experiences taking a batik class from a Hmong master at Ock Pop Tok's Living Crafts Centre. You might also enjoy my fantasy post where I pose the question "What if the Hill Tribes Hosted Fashion Week?" for a glimpse into ethnic clothing traditions in the region.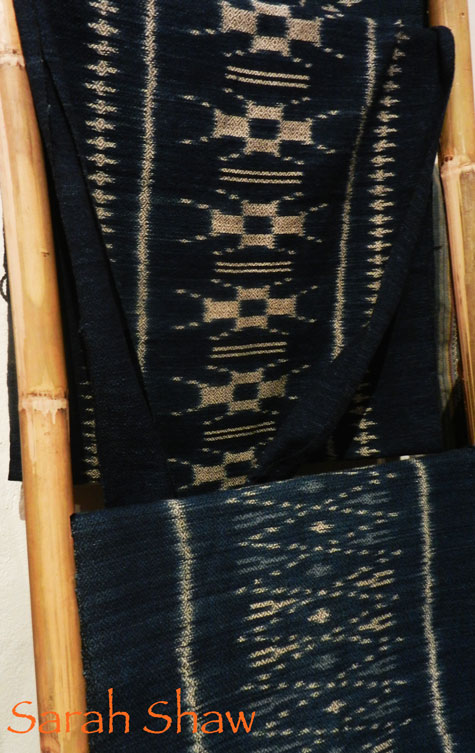 When you visit the Traditional Arts and Ethnology Centre, what will you head to first? Some of the clothing displays? The baskets and weaving? The museum shop? Or maybe Le Patio Cafe'?
Until we shop again,
Sarah