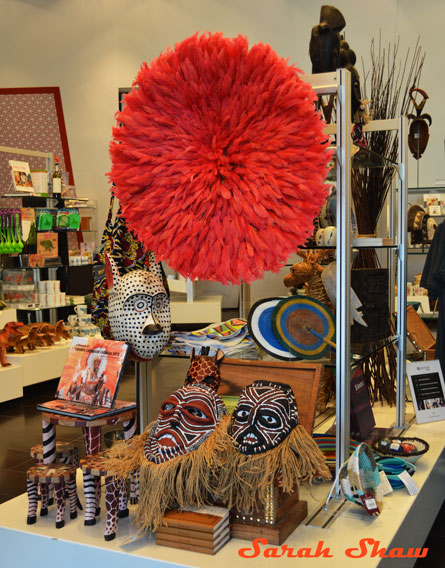 I've discovered that a museum gift shop can be one of the best places to find unique souvenirs when I am traveling. That was certainly true during my recent visit to Toronto when I was able to spend a few hours exploring the Royal Ontario Museum and was also able to take full advantage of the ROM's Museum Store. I have been a fan of museums all my life  having visited our local offerings as well as exploring other collections as a child on family trips. Additionally as an adult, I have served as a member of the Board of Directors, and as a Docent, at my local art museum. Obviously, I am always going to be a big advocate for everyone visiting museums. In Toronto you have so many to choose from including many that focus on the arts or even shoes. I think the Royal Ontario Museum is a great choice because they have exhibits that will appeal to people of every interest and age. The Museum Store at the ROM is also sure to have something special whether you are searching for a gift or for an souvenir for yourself.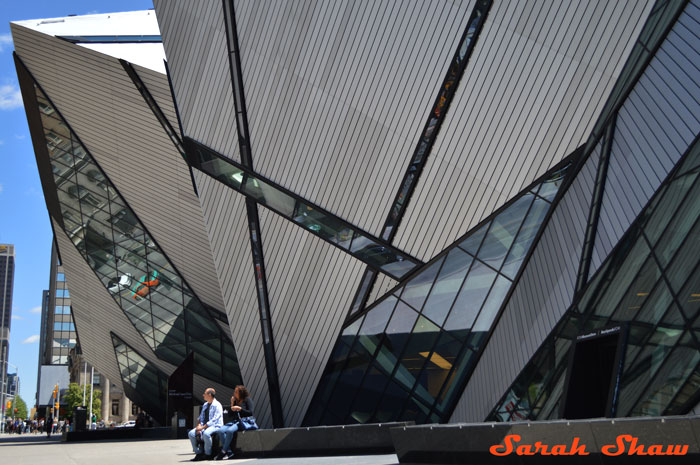 The Royal Ontario Museum will be celebrating its 100th year in 2014 and is recognized as one of the leading natural history and world culture museums anywhere on the globe. Early on the ROM recognized that "nature and humanity are intertwined" and you can find this common theme throughout their exhibits. The ROM was originally founded by a partnership of the Government of Ontario and the University of Toronto. The premiere building  had five wings which focused on the disciplines of Archeology, Palaeontology, Mineralogy, Zoology and Geology. Renovations and adaptations occurred over the years to continue to expand to meet the needs of their visitors and patrons. In 2007, the Michael Lee-Chin Crystal was added to the museum's structure. This innovative design, by Berlin based Studio Daniel Libeskind, creates a dramatic entrance to the museum and challenges visitors to, like its primary benefactor Lee-Chin, "to act on their aspirations and become leaders in their own communities." This prismatic addition is not actually attached to the older section of the museum but connected to it through bridges interlocking both the past, present and future through design.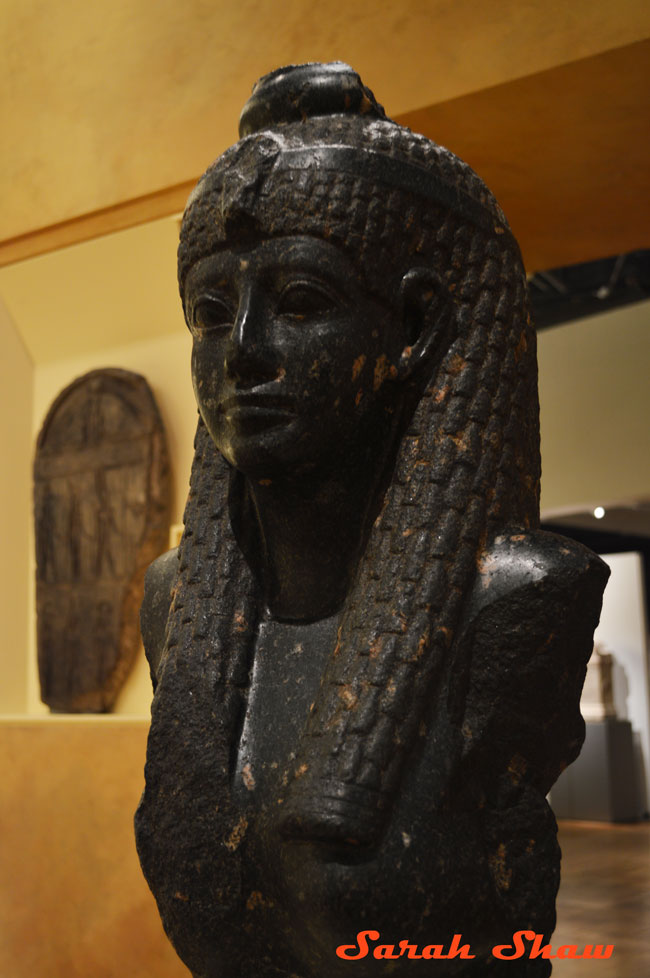 Moving forward into its second century, the Royal Ontario Museum will continue to focus their exhibits along eight strategic themes. Those will include Ancient Cultures, Biodiversity, Contemporary Culture, Canada, Earth and Science, Fossils and Evolution, Textiles and Fashion and lastly World Art and Culture. You can see how across its six million objects on display over 30 different galleries how the ROM could satisfy every person who steps through its doors. Children always seem to love the dinosaurs like the enormous Futalognkosaurus on the First Level or visiting the Egyptian galleries on Level 3 which includes a rare bust of Cleopatra. Other visitors are excited to see the Totem Poles from the Pacific Northwest Coast which stretch upwards between the stairways for several floors. If you like gemstones, you will be dazzled by the giant 900 carat cerussite which is the world's largest faceted example of the stone. The ROM houses an extensive collection of Asian art and artifacts including an actual Ming Dynasty Tomb Mound from China. Also on view is the Striding Lion Terracotta Relief that was once in the palace King Nebuchodnozzar II in Babylon.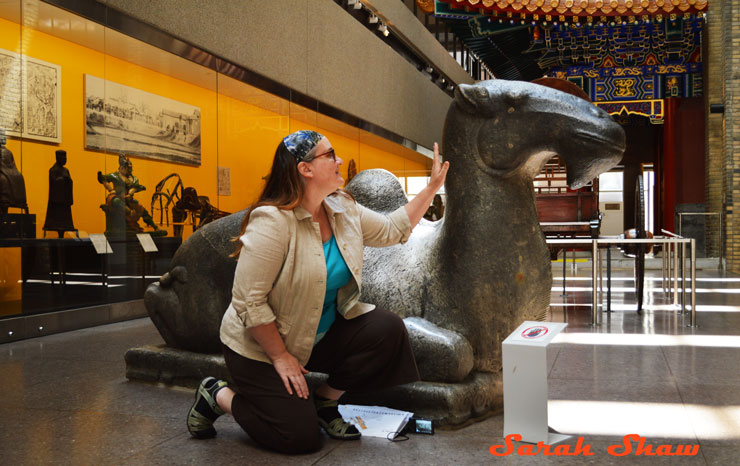 As with any museum, I don't suggest that you try to see everything in one visit. On this morning WanderLit blogger, Angie Hilbert, joined me and we started our morning in the cafe going over the map and deciding what our priorities were so we made sure we would see what interested us most. We also decided what time we needed to be in the Museum Store by so that we saved time to do some important souvenir shopping as it was both of our last day in Toronto. I find that by concentrating my viewing on fewer galleries, I am able to enjoy my visit more as well as being able to learn about individual items at a deeper level than I would if I just quickly walked through every space. Angie and I allowed ourselves about 2 1/2 hours to spend viewing exhibits with half an hour to spend in the Museum Store.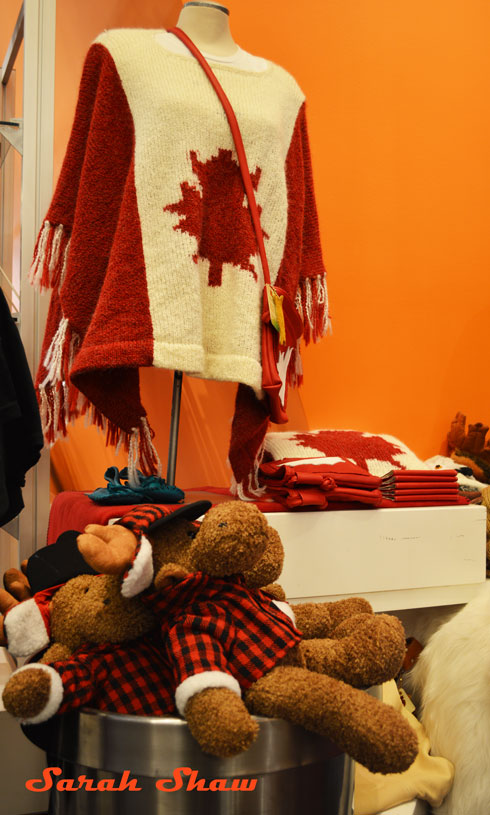 The ROM Museum Store is housed in the Michael Lee-Chin Crystal and has 7,000 square feet of luxury retail space dedicated to items that represent Canada and many other specialties from around the world. There are items available for every budget including fine jewelry and other beautiful artistic creations from the ROM Reproductions boutique located within the store. There are also value and budget friendly items to remind you of the ROM, Toronto, Ontario and Canada for just a few dollars which is sure to accommodate any child's allowance. Shopping in the Museum Store is a special experience and you will want to set aside enough time to really discover everything it has to offer. I found that I wanted to make one walk through the entire space to get an overview of all the exciting items on display and then I went back through the shop again more slowly selecting the items I would purchase.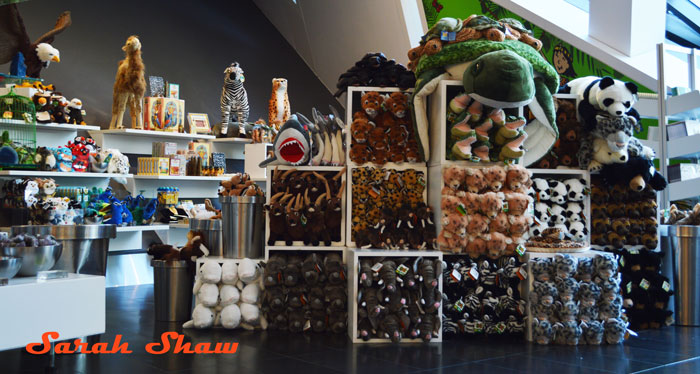 Within the main Museum Store, there is a section just for children. You can also find on Level 2 the ROM Kids Store with a large assortment of toys and interactive fun that will thrill every child. Items related to dinosaurs, mummies, art, science and even costumes are among the many choices to inspire kids of all ages.
You can choose to enter the Museum Store from its own private door in the exterior of the Michael Lee-Chin Crystal or you may visit it once you have entered the ROM itself. The space is very pleasant to shop in and was designed by award-winning Toronto firm II by IV Design. They chose a color scheme of white, charcoal and chrome which really allows all of the treasures offered within the store to take center stage. I found that many of the displays or islands had items grouped together by a theme such as country, culture or area of interest.
There are many reasons why I think a museum gift shop is one of the best places you can go to for your souvenirs. I always find that the items offered are well made and of a good quality. If you are used to grabbing last minute souvenirs at the corner drug store or in the airport, you know that sometimes the selection is often a poor offering of cheaply put together shot glasses and snow globes that often break easily. The t-shirts at these stores also tend to be thin fabric, oddly sized and sometimes have printing errors. These souvenir shops expect that you are going to make a quick, impulse purchase and probably never go back there to shop again. This won't be true at the ROM Museum Store as they will want you to visit again and again.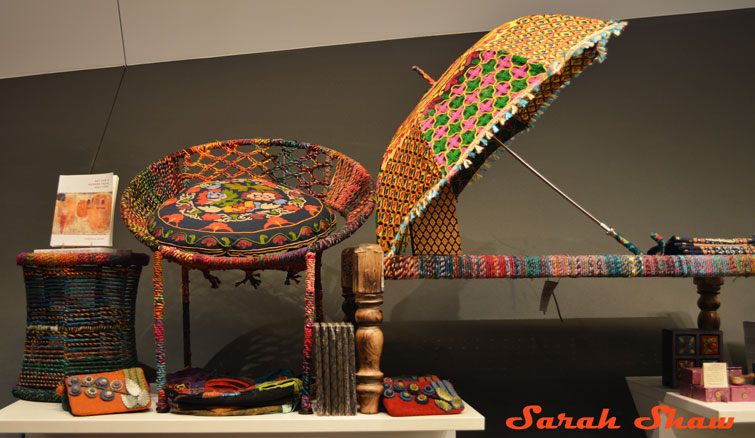 At a museum shop like at the ROM, they recognize that the quality of the items they offer will reflect on the reputation of the museum itself. They not only want you to love your visit to the museum but to remember what a great time you had every time you look at your souvenir purchase. You can count on that each item the Museum Store is offering to you has been carefully selected to make sure that it is well made and will make you proud to offer it as a gift to someone back home. When you select a meaningful item from the Museum Store, it will encourage you to come back and visit again. Next time you want to learn more, see a new exhibit or maybe just to shop for a gift for another special occasion, visiting the Museum Store will be something you want to do.
Another reason I really like to make purchases at a museum gift shop is because of the selection of items is always really interesting and similar to my tastes. If you are interested in the theme of the museum and the exhibits on display, the gift shop will usually offer related items for you to purchase. It may be a complimentary book that has photos of items in the exhibit which also gives you some additional history so you can continue to learn more about a subject. Or a museum gift shop may offer pieces of jewelry from the country or ethnic group that is being featured in an exhibit. The ROM Museum Store had a nice selection of music CD's from cultural traditions all over the world. They also offered some special clothing designs and styles that were special creations and would be hard to find in an ordinary clothing store.
Because both you and I love to travel, we are likely to enjoy items from places and cultures around the world that the museums we visit also want to feature. I think most people like to travel because they want to learn something new about people and places that are different from their own experiences. Museums help gather everything together in one space and in their store allow you an easy way to take a meaningful piece of your new found passion home with you at the end of your visit.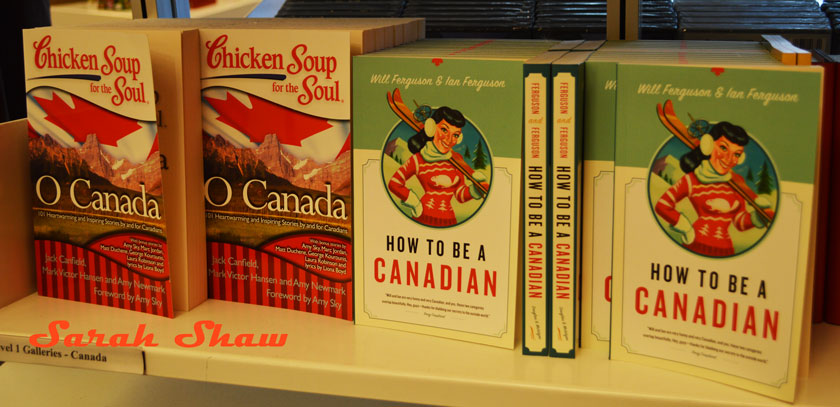 One area I found myself spending a lot of time in at the ROM Museum Store was their book section. I love books. Especially ones that have collections of photographs that inspire my style, decorating and future travel and shopping expeditions. I find the books offered within a museum shop hard to resist and always come home with at least one. I was really inspired by Raja Deen Dayal Artist-Photographer in 19th Century India, a good companion book to the exhibit I visited Beyond Princely India & The British Raj: The Photography of Raja Deen Dayal. As the most widely recognized Indian photography  capturing the period of India's history, I can't wait to learn more about Dayal and study his images in more detail. The ROM Museum Store also had a great selection of books related to Canadian authors, artists as well as How to Be a Canadian.
I have always been fascinated by crystals and gemstones. The Royal Ontario Museum offers a number of wonderful displays featuring some of the best creations the earth has to offer. You can also locate beautiful examples to call your own in the ROM Museum Store. The have smaller stones appropriate for your budding geologist. They also offer significant specimen geodes that would make an amazing addition to your home decor or look impressive on a shelf in your office. And if you want to learn more, books and other resources are available to further your study of these special finds.
Lastly, there is a wide selection of items to show your love of and pride for the Royal Ontario Museum. You may select postcards, magnets, mugs and totebags. Many of the iconic images have been used to enhance the items from a line drawing of the Michael Lee-Chin Crystal to an detail from The Paradise of Maitreya on a coffee mug. I think my absolute favorite was the clever O Mg t-shirts which are sure to be a hit with just about everyone on your list.
I hope I have given you a small taste of what the Royal Ontario Museum and its wonderful Museum Store have to offer in my post today. I encourage you to seek out the ROM as well as museums in your home community and explore all that they have to offer. I regularly find my best souvenirs both in terms of quality and originality when I visit the gift shop of a museum so make sure save some time to shop during your visits. I couldn't begin to share all the amazing images I was able to capture within the Museum Store and the ROM in today's post. I have set up a special album on the WanderShopper Facebook page called the Royal Ontario Museum. Please visit it to see more pictures that I hope will inspire you to plan a trip to Toronto soon and to spend some time with the ROM. Everyone I spoke with was so helpful to me and I know they would be delighted to have you join them and help celebrate their 100th Anniversary as a leading museum, research facility and cultural institution.
I would love to hear from you and hope you will share what you love about museums as well as your favorite find in a museum gift shop. Please leave us a comment so we can all learn from your discoveries.
Until we shop again,
Sarah