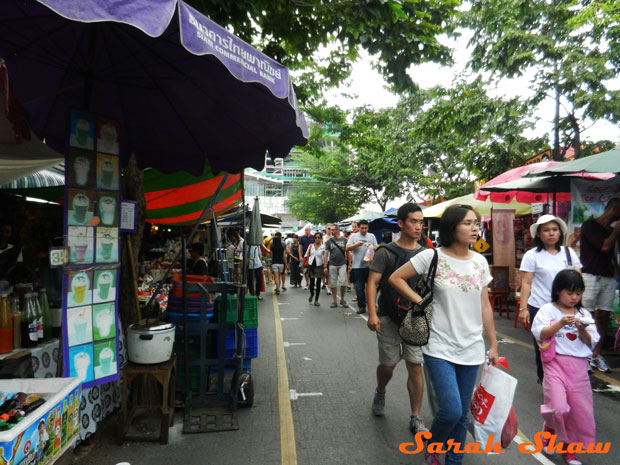 Every Saturday and Sunday upwards of 200,000 people head to the world's largest weekend market, Bangkok shopping wonderland called Chatuchak. Also known as Jatujak or J.J. Market, it is a massive collection of lanes of stalls spread out over 35 acres. Everything you can imagine can be found for sale somewhere within the parameters of the market. No WanderShopper worth their membership can consider their world shopping excursions complete without at least one trip to Chatuchak. As we head into a long holiday weekend, I thought it would be fun to look at how other people may be spending their weekend in Bangkok. Join me for a look at some of the offerings and learn more about this consumer's paradise.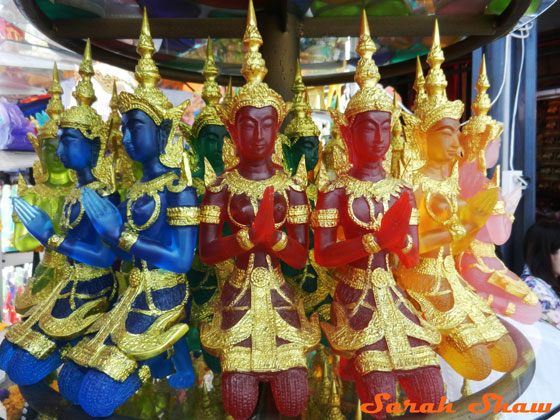 Although there are some stalls and areas of the market open everyday, you will get the most from your visit if you do go on the weekend. I also recommend arriving as early in the morning as possible. This strategy significantly increased my enjoyment as it was easier to move through the narrow lanes with less people shopping as well as the heat had not yet reached its maximum potential.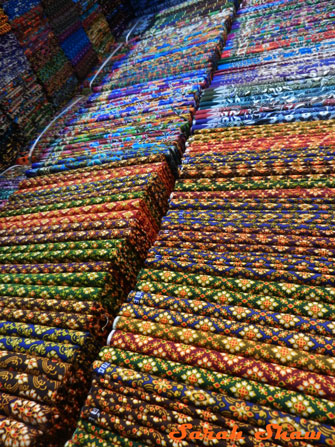 Begin your visit by accepting that you will not see the entire market in your first visit. With over 15,000 stalls in 27 separate sections, it is just too much to be enjoyable. It would be like attempting to see every art work on display in Louvre in a day. Pick a section and start to work your way down a lane. The layout of the market is basically a grid and I would suggest a systematic approach so you know where you are and how to get back out to the Mo Chit SkyTrain stop when you are ready to leave.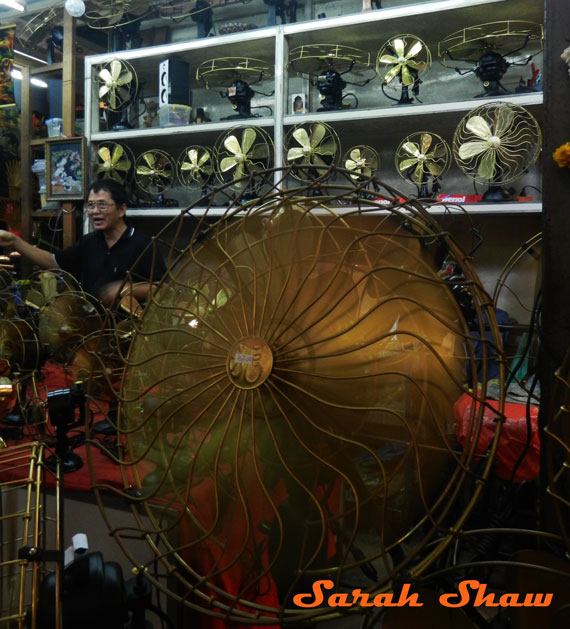 Spend some time looking through the offerings before you begin to make purchases. You will find many dealers will offer similar products and you want to establish what a reasonable price will be before you commit to something and buy it. The earlier you purchase things, the longer you will have to carry them around and keep track of them which would be another good reason to hold off. You should ask for a business card from any stall that has items of interest so that you can easily find them again. Many of the cards I collected have a simple map of their section of the market that indicates where they are.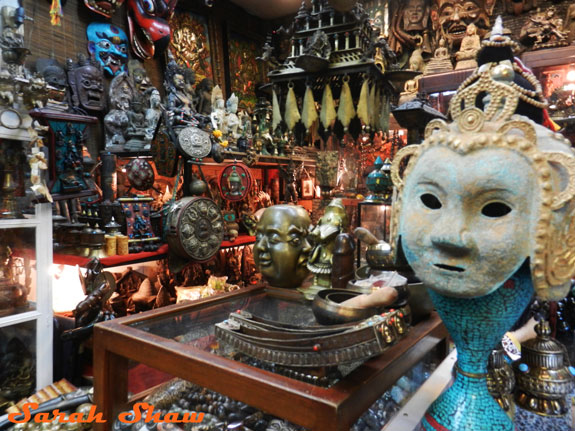 Chatuchak Market is frequented by locals, families and tourists. Foreigners make up only 30% of the shoppers. People of all ages mingle together in the shops and the food stalls. You can find clothing for all ages, household items, antiques – real and fake, artistic creations, handmade items, religious artifacts, books, souvenirs, food and even live animals. I chose not to visit the animal section as I knew it would upset me. I did not expect all of the conditions to be up to western standards and their is an active trade in illegal animals there. I chose to stay in sections that interested me and that I knew you would want to see. I also found a grouping of bank branches near the food stalls so that vendors and shoppers can tend to their financial needs too. I used one to exchange some dollars into baht at a decent rate plus is was air conditioned for a quick recharge.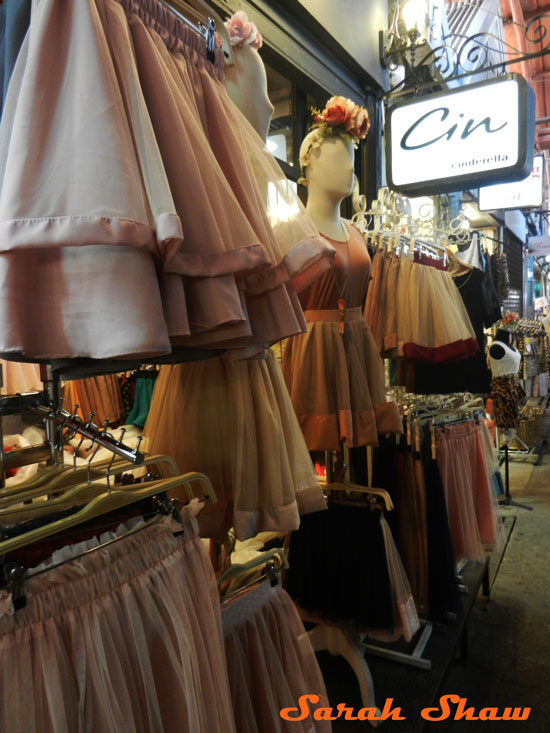 Many young Thai designers begin their careers by offering their creations in hip clothing shops clustered in one section. Chatuchak is a great area to spot fashion trends for design conscious teens and twenty somethings. I find the average Bangkok person is much more aware of their appearance than their American equivalents. People there have fun with their clothes but also wear what flatters them so its always interesting to see what is new and appealing. One challenge for some Westerners will be finding sizes large enough for more supple figures. Most Thais lean to the thin side, and although some stalls at Chatuchak will cater to tourists, if you wear larger sizes you may feel like you are in a Thai Abercrombie and Fitch.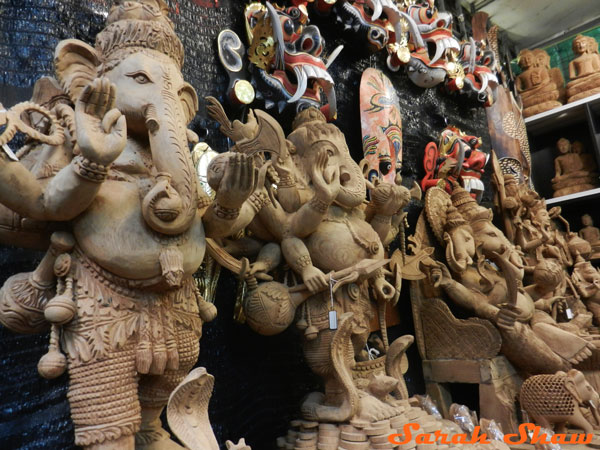 While you enjoy your time shopping the market, you do need to be aware of your belongings and people around you. I always felt safe and never had any issues but I was also on alert the whole time. This is a prime location for opportunistic criminals looking to take advantage of tourists not paying attention. While you are distracted by all the wonderful things to look at it sets you up for easy pickpocketing. Keep your wallet and money deep in your purse or backpack with all pockets closed. I keep my purse zippers to the front, under my hand so I would feel if someone tried to enter the compartment. I would not wear a backpack facing behind me but wear it in front so I can see and feel if anyone explores it. If someone distracts you or calls to you, that's a signal to pay attention to your belongings. Sometimes criminals work in pairs with one taking advantage of the distraction created by the other. In tight spaces of the market lanes, what feels like a brush can really be someone checking your pockets. In Myanmar once, I felt someone search me unsuccessfully but she was then gone before I could do anything about it.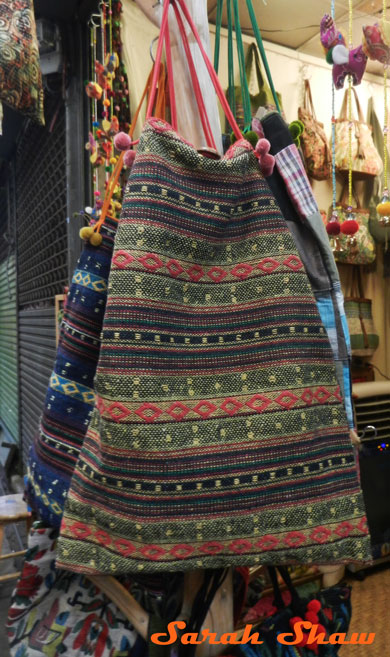 Another tip is to keep the bulk of your cash out of view. Only pull from a small amount in the main compartment of your wallet so that no one gains knowledge of how much you may be carrying. This will help you for negotiations over price too. I don't want to scare you. Chatuchak is a great shopping experience that should not be avoided but you need to be wise while you enjoy it to insure you do not become a victim.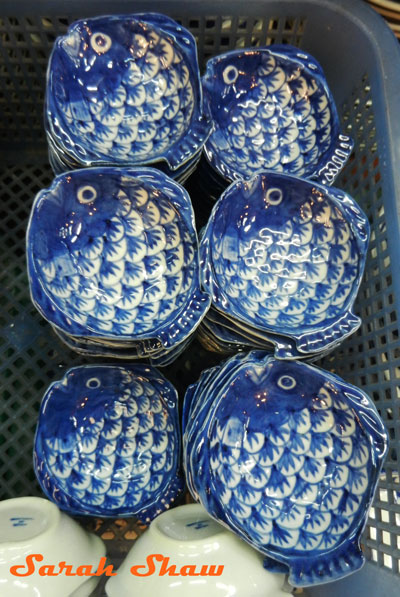 Chatuchak Market has evolved over the years from its origin as a flea market in an open field. In 1995, the exposed walkways were covered to make it easier for people to shop during the rain. And in that respect it worked although it can make things hotter later in the day. In 2008, a smoking ban was introduced to the market which has made it a more pleasant shopping experience for most. It is taken seriously and offenders are fined.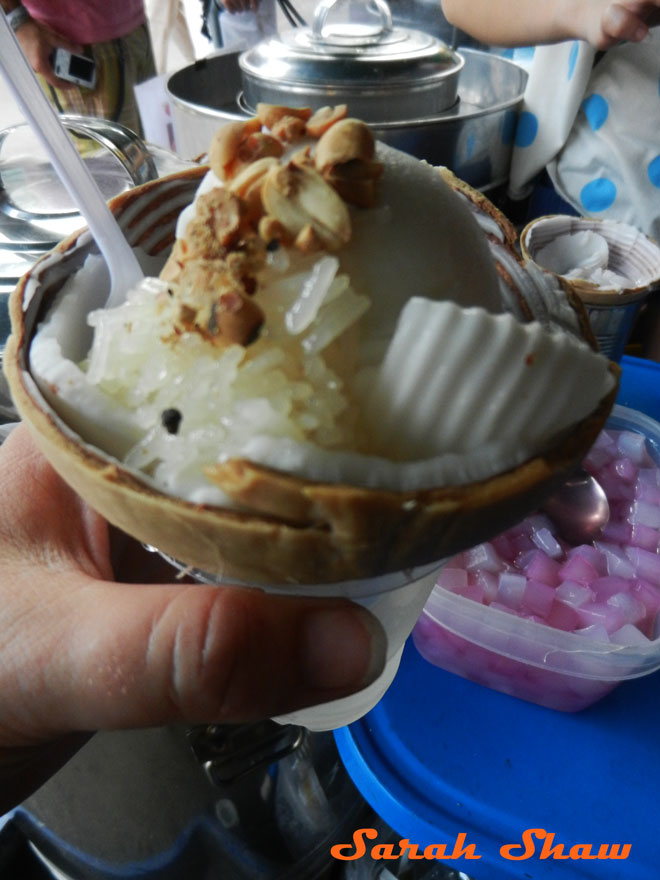 You come across food vendors in many different sections of the market. Pace yourself, taking a break for a drink and a snack every once in a while and you will enjoy your time more. Just as with street food, take your cues from the locals. If a vendor has long lines, you can bet that the food is good as well as made frequently so it should be safe for you to enjoy. No line? There may be a reason for that and it might be best to move on. My favorite pause of the day was at a stand offering fresh coconut ice cream being made on site. I was offered a generous scoop served in a half coconut shell with fresh coconut shavings as toppings. Other toppings were also offered and I selected sticky rice and chopped peanuts. What really beat my expectations was that it also include a glass of fresh coconut water which is a byproduct from cracking the coconuts for the ice cream. Coconut water is great in hot conditions as it helps to replace electrolytes you may be sweating away. The ice cream was delicious, cooling and a perfect refreshment before I took on the next section.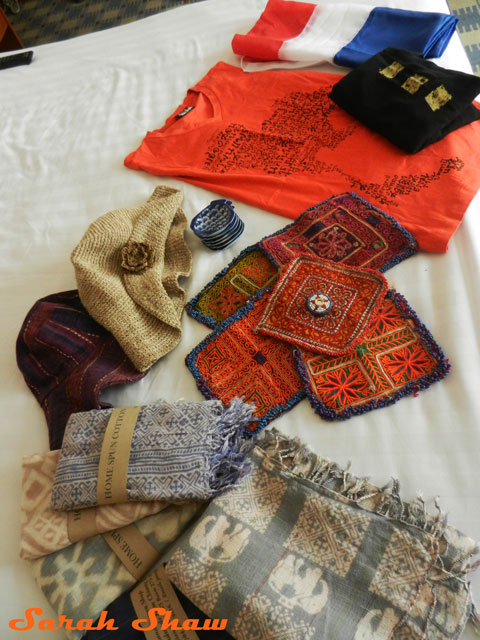 At the end of my time, I lasted about 5-6 hours before my patience expired, I had amassed a good haul of gifts and souvenirs. They included wonderful ikat cotton scarves, two natural fiber hats for sun protection, beaded and embroidered squares from Afghanistan, a set of fish sauce dishes I use as cat dishes back home, a Thailand souvenir t-shirt featuring a map of Thailand made from city names in Thai script, a shirt decorated with gold leaf squares and the flag of Thailand a Thai friend had asked me to source for her. I considered the prices reasonable for Bangkok and did bargain for all items. I did find many vendors were not willing to come down much in price and I did walk away from some beautiful silk skirts and dresses I had spent about an hour trying on and selecting. They refused to bargain, the prices were high and they didn't care when I walked away so you do not find those items in my picture, sadly. I spent less than $100 total for all the items and refreshments.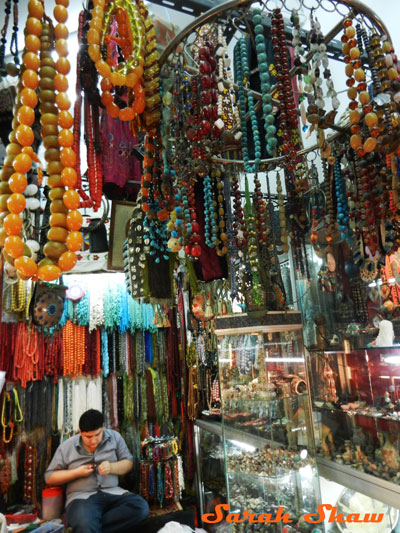 I hope you have enjoyed your brief spin through the world's largest weekend market, Bangkok treasure and WanderShopper heaven on earth. I have many more photos to share with you that you can find at WanderShopper's Facebook Fanpage in the Thailand album. Please be sure to "like" WanderShopper while you are there so you are alerted to future posts as well as Facebook only content. Leave a comment and let me know what items you are most interested in so I can bring you future posts that inspire you.
Until we shop again,
Sarah