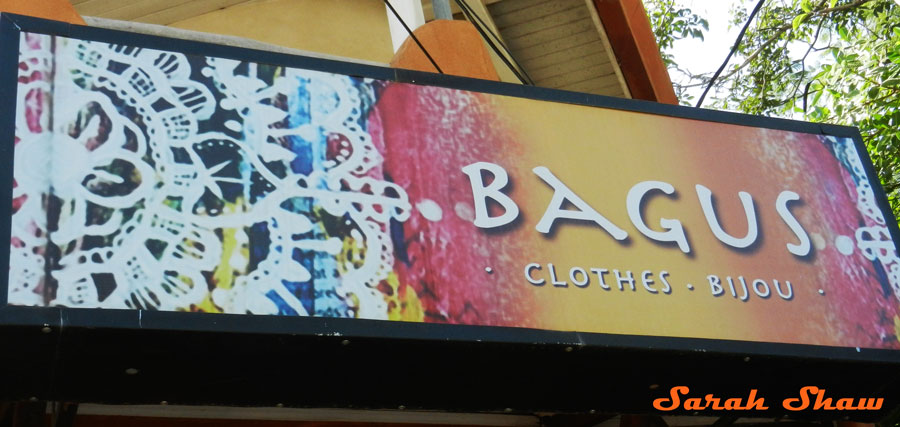 While out on a shopping excursion in Tamarindo earlier this year, I discovered an incredible boutique, Bagus Costa Rica. They were my last stop after an active afternoon of walking up and down the stretch of hip shops a block in from the beach. Many people head to Tamarindo, on the west coast of Costa Rica, to surf and enjoy some time in the sun. Tamarindo offers that and so much more in the way of some great restaurants and some world class shopping. I really loved the scene and the energy of the place and finding Bagus was a wonderful way to sum everything up in a single stop.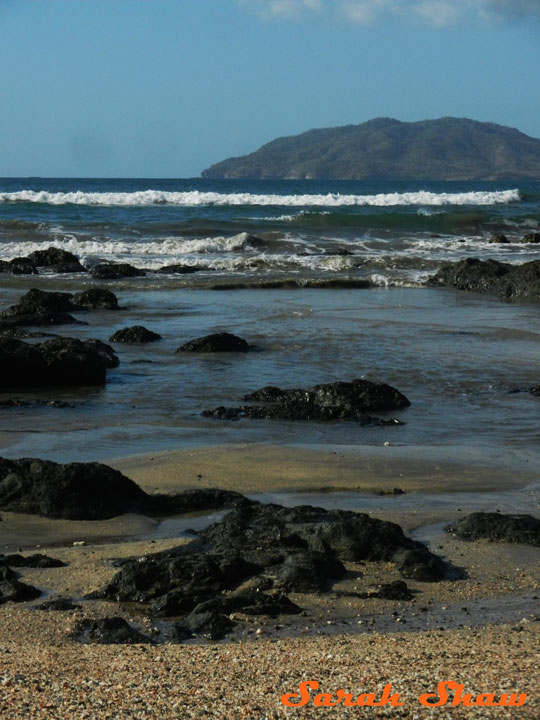 Bagus is an Indonesian word which refers a way of living the good life just as "Pura Vida" is used in Costa Rica. World citizens, explorers and owners of Bagus Martin Russo and his wife Laura embraced Indonesia and you can see that reflected not just in the name but also in the items offered within their boutique. Both are originally from Argentina and independently arrived in Tamarindo in 2005. Martin had been in Europe while his future wife had made her way there from Mexico. Falling in love with Costa Rica and each other, they decided to put down roots and build a business as they started their family.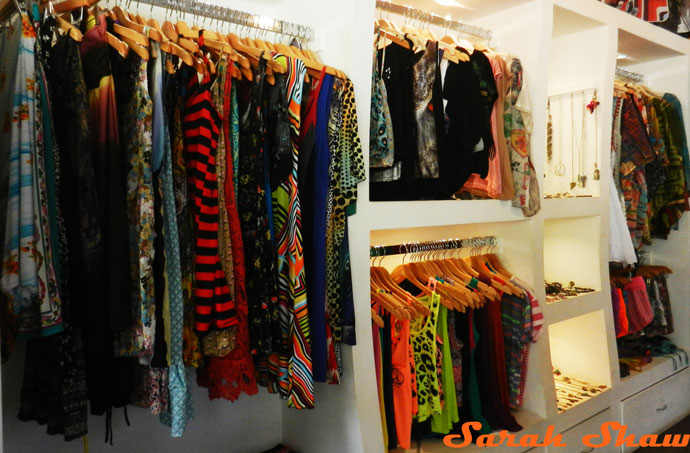 The Russo Family responded to the natural beauty the abounds in Costa Rica. It is their inspiration for raising their children, including a 3 month infant, along with nurturing their business, Bagus. They began by offering their finds from world excursions as wholesale items to other merchants around Costa Rica as early as 2005 and by 2008, Bagus was born. The boutique opened in December, 2011 and gave a storefront for their treasures so customers could buy directly from them while enjoying Tamarindo. Bagus also doubles as a showroom for wholesale customers to visit and discover the newest offerings.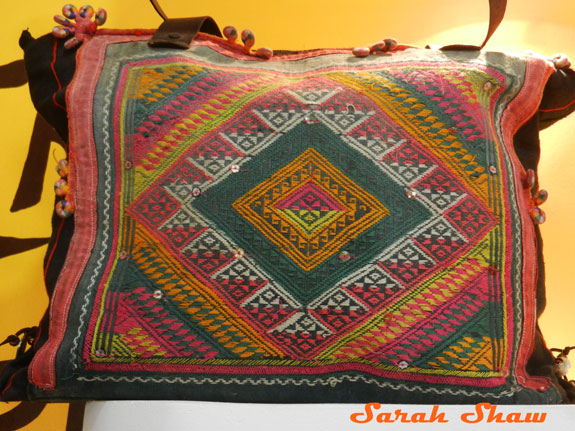 Bagus benefits from their passion for travel and embracing different cultures around the world. Upon entering the boutique, you immediately feel like you've stepped into a unique space offering a global perspective on style. They are currently offering international items from Argentina, Thailand, India, Cambodia and Bali. In addition they also offer some of their own clothing which is produced in Costa Rica. Their design talents are also reflected in their jewelry offerings, many of which have been created by Laura.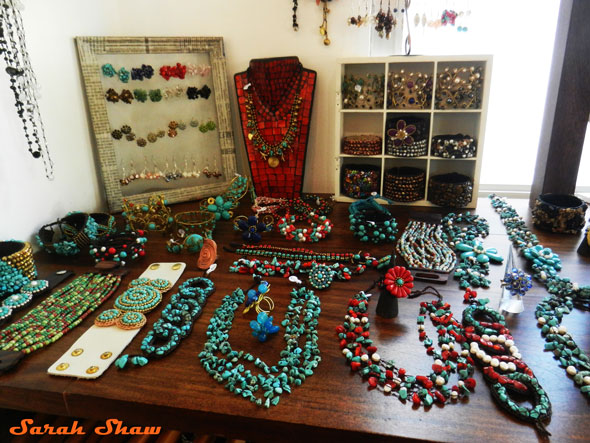 From the moment I stepped into Bagus, I was inspired. Everything is beautifully displayed and there is a special energy in their space that reflects the Pura Vida lifestyle. Everything is colorful and with the spirit of living life to its fullest. You can find clothes perfect for stylishly exploring the town or some of the neighboring beaches and countryside. You can just as easily change the mood with some of their accessories and you are ready to head out for a night of dinner and romance. I think that is part of being a Bagus woman is to wear what you love and what inspires you while you go out and explore all that life has to offer.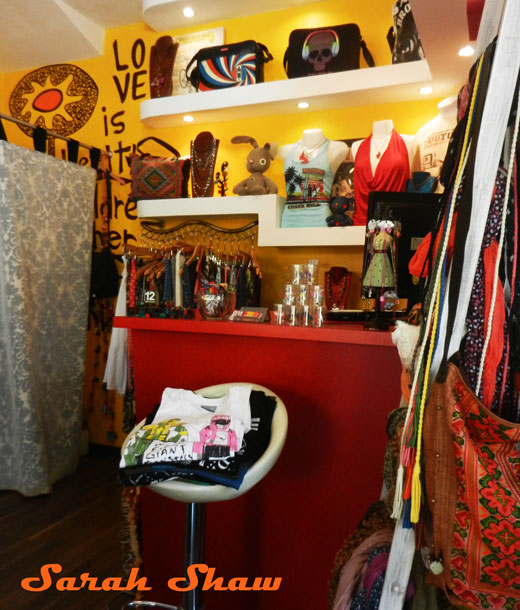 One of the items I seemed drawn to at Bagus was their wonderful selection of bags and totes. I was really excited to find beautiful examples of Hill Tribe weaving and crafts and would have never expected to come across it in Costa Rica. Having just returned from Laos and staying at a weavers cooperative just a few months before, I was thrilled to discover that the appreciation for these wonderful creations was spreading all over the world. Bagus offers some truly wonderful examples of the craft too. They have selected some of the very best offerings I have seen outside of southeast Asia. Any of these items would make a wonderful purse, beach bag or a tote bag for gathering your daily purchases together.
Another set of totes I really liked were from India. At the time, Bagus offered three different versions. The front had been screened with colorful graphics on woven hemp. One design was of the Buddha on field of smaller Buddhas. The second design was a reproduction of thangka with Buddhist deities represented all over the image. The third offering featured Ganesh, a Hindu deity and known to be the remover of obstacles. All of the totes had suede leather handles with a delicate set of bells tied on and hanging against the tote from a strap. I agonized over which of these totes would be my final purchase of the day, and in Costa Rica, as I knew I had to have one. In the end, it was Ganesh that triumphed for the purchase and joined my Costa Rican treasures for my trip home.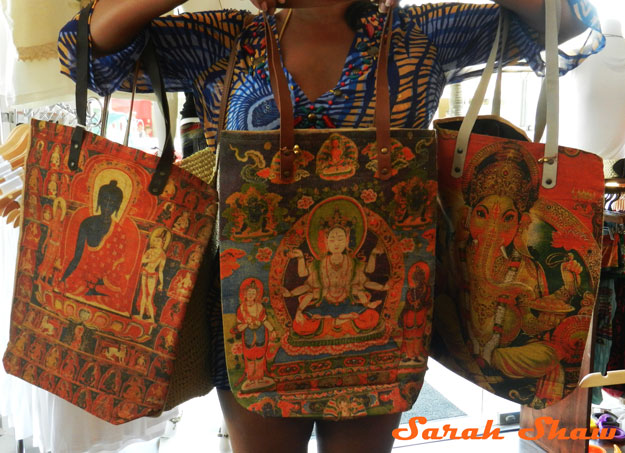 I really loved the jewelry offered by Bagus. As I mentioned, they design some of the pieces themselves. In an earlier photo, you can see many colorful necklaces and bracelets featuring turquoise and coral. When you're by the ocean, pearls are another obvious favorite. I have always loved pearl jewelry as the white luminescence goes with everything. You can dress them up or down. Bagus has a beautiful collection of pearl jewelry in their line and any of their pieces would be a wonderful addition to your own collection and would make a great souvenir of your time in Costa Rica.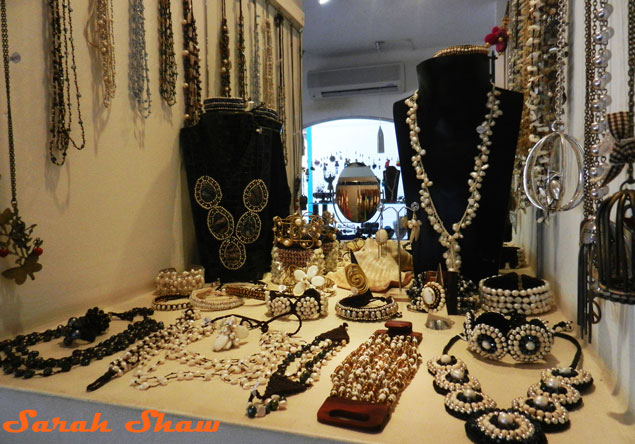 During a visit to Bagus in Tamarindo, it will be easy to see the enthusiasm they have for cultures around the world. It's thrilling for me to discover boutiques like Bagus during my travels that share my love of artistic traditions and celebrate those in new and exciting ways. They are part of a burgeoning Gypset culture that honors local crafts by incorporating them into their personal style while exploring the world. Next time you visit Costa Rica, be sure to spend some time in Tamarindo. You will want to make sure you have some time at the beach and for shopping at Bagus Costa Rica.
To learn about another WanderShopper favorite in Tamarindo, please see my earlier post of Azul Profundo Boutique.
Until we shop again.
Sarah
To contact Bagus, you can email them at: [email protected]