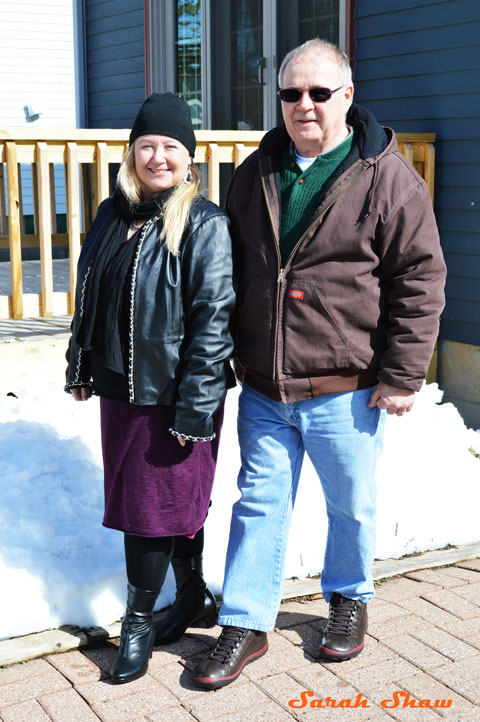 With the transition of the seasons, having stylish footwear with GORE-TEX can make all the difference between being comfortable and miserable while you are out and about. Here in Michigan, the first signs of spring are appearing. The days are slowly warming, the grass is beginning to peak through in spots and the weatherman is starting to talk more about rain than snow. Despite the optimism that comes with Spring, this can still be a miserable time for your feet. It's still cold and during your walk anywhere you are sure to encounter slush, puddles and mud. When you look down and notice your shoes or boots, you want it to be for the right reasons – because they are stylish and enhance your outfit and not because you feet are cold, wet and you can feel your toes turning to prunes. That's where GORE-TEX comes to the rescue.
GORE-TEX is a wonder fabric that is added into the shoes and boots of 64 different brands. The GORE-TEX technology allows your footwear to be both waterproof and breathable at the same time. And that's a pretty amazing feat for your feet! Growing up, we all had rubber boots that allowed us to splash through the biggest of puddles and although they kept the water out, they also kept all of your sweat in. If you wore them longer than a short recess at school, your socks would start to be soaked with sweat. I'm sure you've also had some really breathable running shoes, which were great at allowing the perspiration on your feet to evaporate so you were comfortable during your runs but what happened when you came across that giant puddle again? You were guaranteed wet feet for the rest of your run and moisture can lead to blisters. With GORE-TEX, you get the best of both worlds – shoes and boots that are waterproof and breathable.
The other great thing about GORE-TEX is that they work with some really great brands so that although you are getting really great performance from the boots and shoes you find their technology in, you also have a lot of stylish options to choose from so you get both style and function. This is a great time to shop for boots and shoes as a lot of styles are on sale so you can get some really high-quality, high-style choices for some very reasonable prices. You will be ready to go through this transition from Winter to Spring and still look great heading into Fall and Winter later this year with money in your pocket. I decided it was time for this WanderShopper to test this out so with my father, WanderDad, we checked out some of the options offered by Ecco, Le Chameau, El Naturalista, ara, Tretorn, Danner, Camper and Lloyd. I'm going to share some of the best we found as well as each of our final selections. And as it should be, the ladies are first.
WanderShopper Choices:
One of the boots I really liked was the Ecco Rise GTX. This is a really nice looking tall leather boot. It would be great for tucking your jeans into and worn casually as you run errands around town or out for a date. I would also like to see these worn with a casual skirt or dress on windy days as they would help to keep your legs dry and warm which means comfort for you as you take care of business. The Ecco Rise GTX comes in both a black and brown so it would fit into any wardrobe.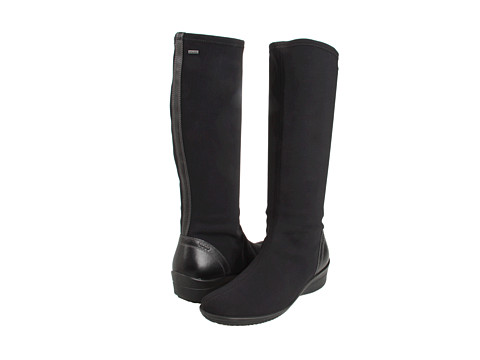 Another boot I also liked was the Ecco Corse GTX. The Corse is another high boot but it differs from the Rise in that it has no metal on it. You pull this boot on as there is no zipper. This may be a more comfortable option for you if you find that sometimes a zipper presses against your skin in certain spots. The Corse, like the Rise, has a removable felt insole that is anti-microbial to help keep your boots healthier and smelling sweet. The removable insole will also allow you to add in your own custom orthotics, if you have them, for additional comfort.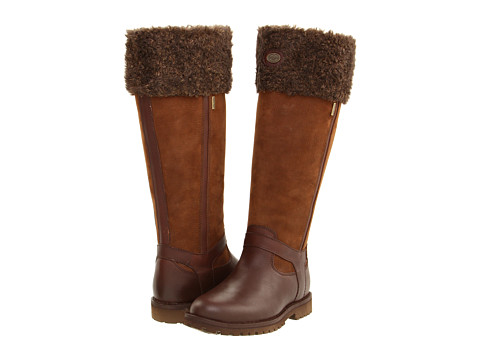 Another stylish option in a tall boot is Le Chameau's Jameson Fur. Currently offered in a rich brown, the lower portion is covered in an Italian leather with a soft nubuck shaft with leather accents and a faux fur collar. This is another pull on boot. And talk about value! Zappos.com usually lists Le Chameau's Jameson Fur for $480 and today it is on sale for $312.99. That's a substantial savings on a boot that really makes a statement.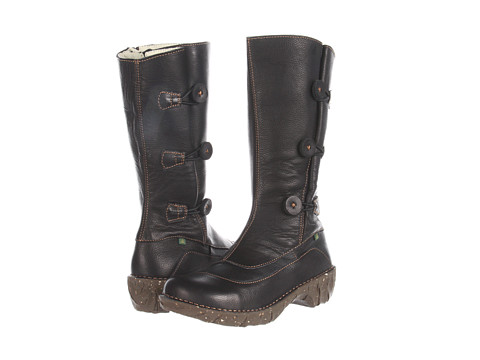 My runner-up choice was El Naturalista Iggdrasil. I really loved the look of this boot. It seems so rugged with those soles which are made from recycled rubber which would otherwise have been industrial waste so these are boots with a conscience. Additionally, the Iggdrasil line, inspired by a trip to Finland, is known as the Tree of Life in Nordic mythology. I really like the buttons along the outside with elastic loops so they give with the gussets and there is a zipper on the inside for easy on and off. They come in three colors- black, brown and humo which appears to be a taupe. The price on these are also nearly a $100 down from their original price making these a steal. These are serious boots making top grades in fashion and function. I may have to go order these for a back-up pair as I love them so much!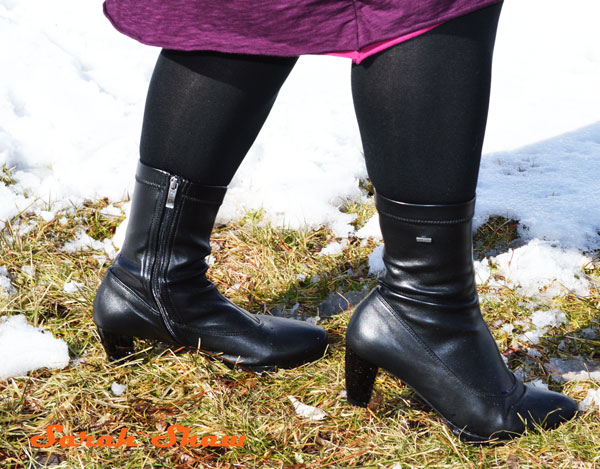 After some agonizing, I finally chose the best boot for me. They were the ara Thelma boots. I loved this boot because it was going to be perfect to wear to the office as well as when I wanted to look more put together on the weekends. The heel kept my dress slack hems from dragging on the ground like they would in a lower platform style boot. And even though these boots can really perform technically with the GORE-TEX, they still looked so great I could wear them all day long at the office and not feel like I had to change into "inside shoes" once I got there. It's nice not to have to lug along an extra pair of shoes every day to work in bad weather. The ara Thelma comes in both a black leather and a black fabric option. I like how the top of these boots fit snug, but not uncomfortable, to my leg so no snow or water could slip down the exposed top if I was wearing them with a skirt or dress. I have had them for a couple weeks now and they have definitely performed for me in both snow and water and came through it all still comfortable and stylish. The ara Thelma are a definite winner for this WanderShopper.
WanderDad Choices: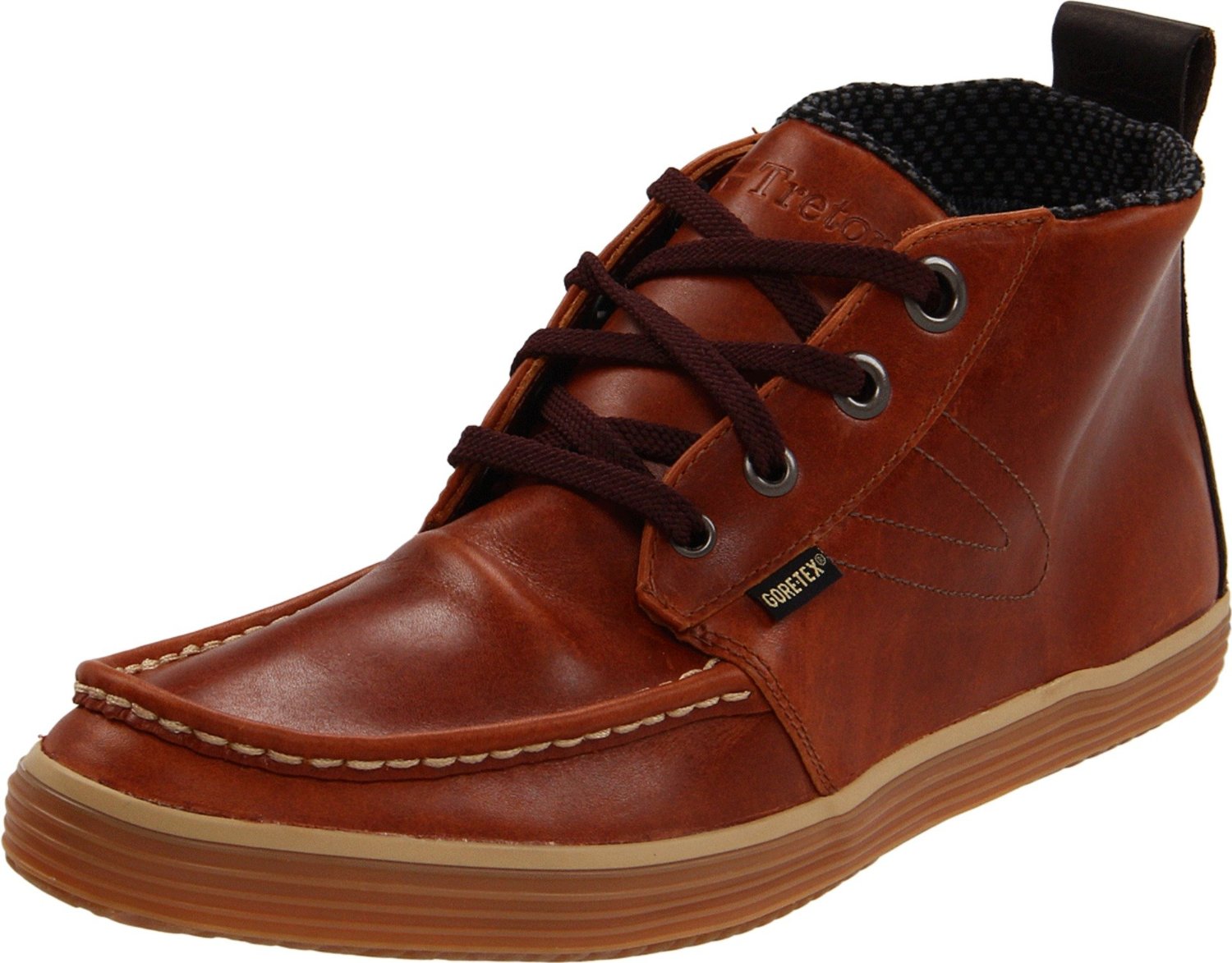 While looking at shoe and boot choices with WanderDad, we narrowed it down to four options. The first one we really liked was Tretorn Men's Obo GTX Boot. The Obo is a sneaker inspired boot that looks great on weekends but could also be worn for a casual meeting. Currently you have the choice of either black leather, brown leather or ebony canvas in this style so there is an Obo for every man.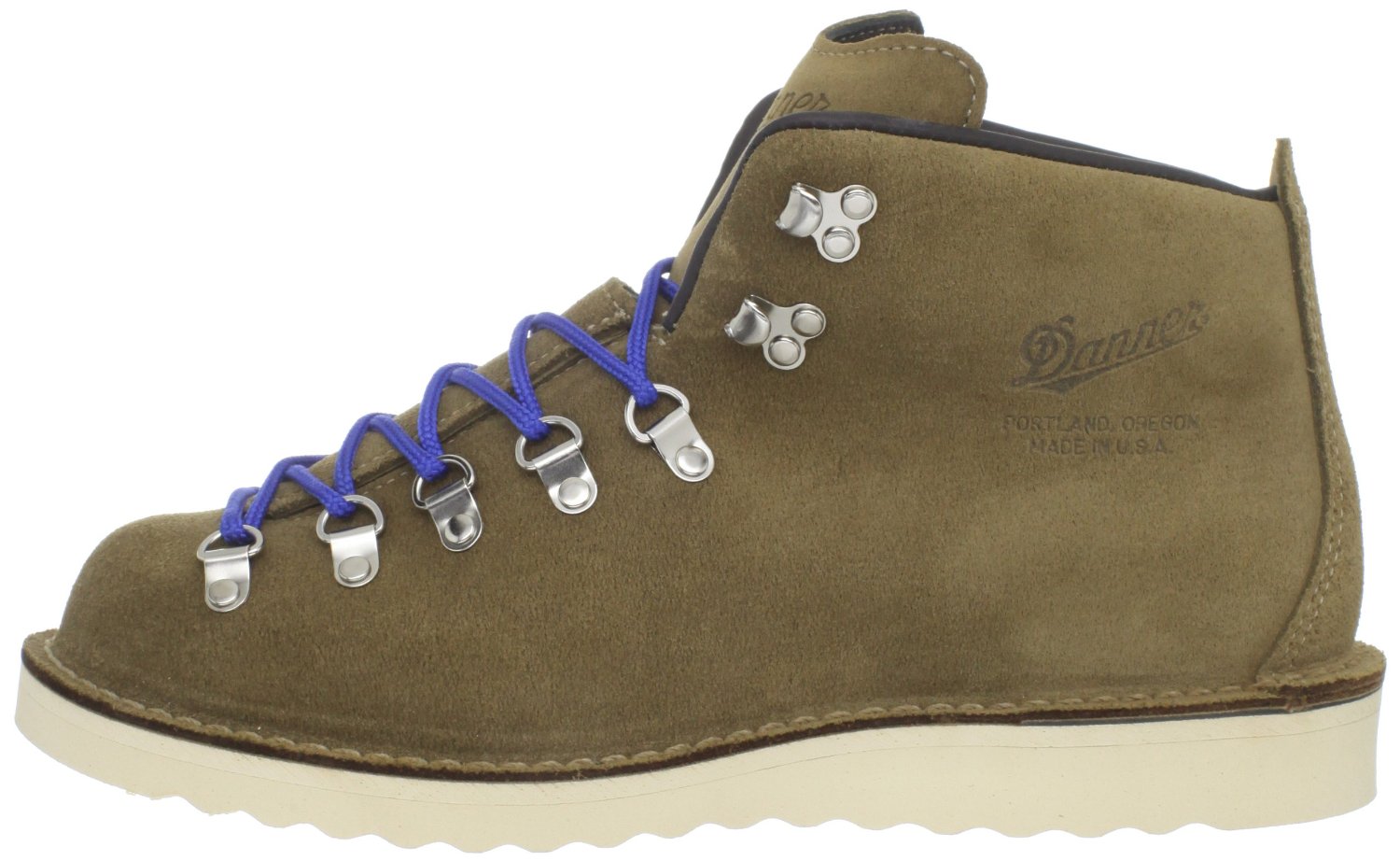 Another boot we really liked was the Danner Mountain Light Terminal 4. This rugged and stylish boot is made in the USA. The upper is all full-grain leather and is solid yet slender looking on your foot. Sometimes boots this substantial can be heavy but this one is lightweight and comfortable. This boot is hand-stitched so you know that it is going to be durable and last a long time so it is well worth your initial investment. Plus you'll look great wearing it!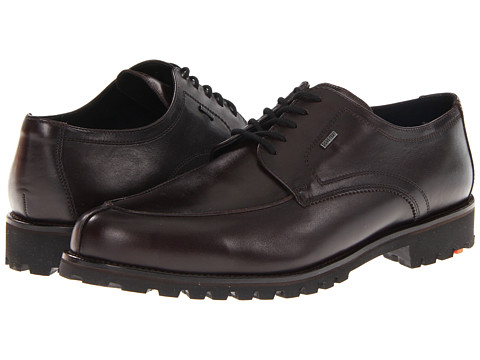 WanderDad's runner-up was the Lloyd Valdez. This snazzy looking lace-up shoe is definitely ready to head into the office or church but can also be worn casually just as easy. The serious tread on the bottom means you'll get great traction on any surface as the weather transitions from winter into spring. The toe is stylishly shaped and will look good emerging from under slacks or jeans. Plus with the GORE-TEX membrane, your feet will always be dry and comfortable. This shoe is so versatile that is should be in every man's wardrobe.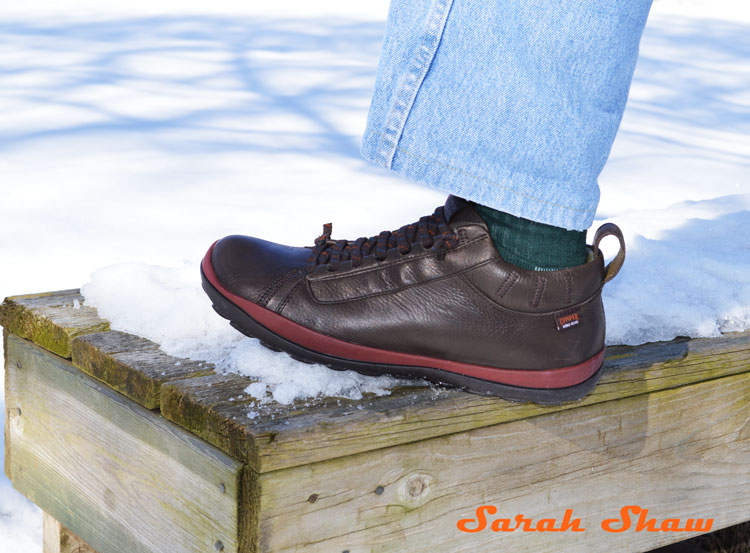 After careful consideration, WanderDad selected his favorite, the Camper Peu Pista. Dad has had his for just over a week and he says they have been really comfortable and he is pleased with his selection. The rubber around the sole also comes up over the toe so there is scuff protection. It also has an innovative lacing system so it adds an extra level of style to his footwear choice. He has been using it for his morning walks and also plans to take it on some upcoming trips to Texas and Europe. The Peu Pista is casual enough to fit into most situations you would find yourself in as a traveler. You can walk all day seeing the sights and then wear it out to dinner in the evening which is important when you want to travel light. Camper's Peu Pista is a perfect choice for any guy who want performance and style while he is on the go like WanderDad.
I'm sure you are as thrilled as I am to find that GORE-TEX has been added to so many different shoes and boots and that there are so many stylish options for this spring. I love that fashion and performance have joined together. It was really hard to decide which one to go with and that's they kind of shopping dilemma I like. When you select your footwear, what is most important to you – style, value, comfort or performance?
Photo Credits: Unless otherwise noted, the photos appear courtesy of the vendor linked to including Zappos and Amazon.