I love September and I hate September. As a working mom, I'm relieved that the relentless juggling which accompanies summer vacation is over. At least for the next 10 months my children will be at the same place every day, with pick-up and drop-off at the same time every day. Yipee. At the same time, September is a good time for me to reflect on the craziness of the past 10 weeks. (OK, so I won't pause & reflect for at least another week or so, when our routine is humming again, but I can look forward to doing so…)
Summer Camps
We're very lucky here in Seattle, there are so many activities for kids during the summer. The high point this year for CAM was ACE Camp at the Museum of Flight – he got to fly a Cessna! (I think both the WanderDad and I are a little jealous). And, for BigB, Broadway Bound (which is a theater arts program for kids 5-18) was tops. And I've got some new ideas for next year: camps in other cities. My friend Leslie's daughter participated in a choral program while on vacation in Sweden and Brendan had a co-camper who was visiting Seattle from the U.K. on one of his camps. Not something I would have ever considered, but these kids both enjoyed their experiences.
Vacation Time
Once again, we saved all our time for one big blow-out in June. And Italy was good to us. CAM and BigB did fabulously with this new method of 'one person, one pack' travel. Even managed the long walk through the bus barn in the new T5 at Heathrow with aplomb.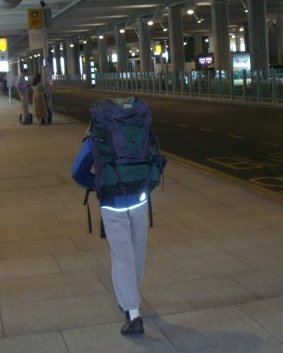 I do think BigB thought that he was on the Hogwarts Express when we climbed aboard our first Trenitalia train and he realized we'd be sitting in a compartment with a door. He was only a little disappointed when the person with the snack trolley didn't have chocolate frogs or pumpkin juice. And once again they proved that even if you take two kids through nine timezones with an airport transfer and a Ryanair experience thrown in, all you really need a is gameboy or a book to soothe the frazzled nerves.
What's Next
I've got my school calendars in hand and once I get a chance, I'll be looking for any opportunities for long weekend breaks. And scouring the early booking offers at Whistler. Although this year, it may be time to check out Sun Peaks or go back to Fernie (awesome powder) just for a change. Ooh, the possibilities. But I'm getting a little ahead of myself, I need to slow down or I might miss pumpkin patch time.