That's me and my baby (who is now 12) at Machu Picchu. We were lucky enough to be able to make this trip when he was 2 1/2. We traveled to Peru with a group of friends over the Christmas/New Year holiday.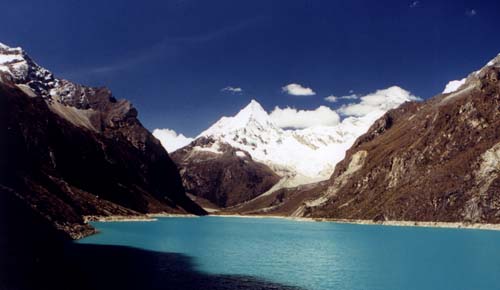 We spent the first week of our trip in Huaraz in the north. The scenery was stunning. We then returned to Lima for the New Year holiday and then continued on to Cuzco and Machu Picchu. I was most impressed with the amalgam of Incan and Spanish architecture in Cuzco. But as you can see, my little guy was a little more taken with the Llamas at the weekly market in Huaraz 🙂
Today, as I work on writing about traveling with children in this blog and in the soon-to-be-published Wanderlust & Lipstick guidebook 'For Women Traveling With Children', I'm thinking a lot about the mechanics of planning a trip with a small child. As I write and when I give advice to people, it's easy to obsess about having the right travel gear and knowing the right things to pack, not to mention important details like passports, visas, immunizations and travel insurance. So it's a good balance for me to look back and remember everything I didn't have for this trip to Peru:
no travel insurance
no fancy stroller, car seat or travel bed
no special foods, medications or toys (except a favorite blanket and teddy)
no first-aid kit (what was I thinking!)
Usually we improvised with what was available – check this out for a happy, 'bathing' toddler (in a laundry basin in a shower stall):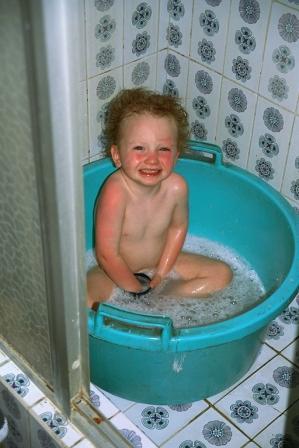 Moms, by definition, worry about having everything 'just right' for their offspring. With travel, sometimes we need to remember to keep everything simple and just go.