There are only a few days left until Christmas, but if you haven't yet gotten gifts for everyone on your list, there's no need to panic. For the next four days, Wanderlush Diary will be offering a selection of gift ideas that are ideal for the home bartender, the professional mixologist, and the perfect party hostess. There will even be some great gifts for the non-drinker. So grab that credit card and get ready to make someone you love very happy.
First up: stocking stuffers that will add fun and flavor to any holiday gathering.
Caviarcube and Caviar Powder
by Petrossian
Olives and rim salt are so last year. Spice up your cocktails with two new products from Petrossian, the world's largest supplier of Caviar. First up, the Carviarcube. These delicate cubes of fresh caviar come in glass jars containing about 16-18 pieces, packed in oil for freshness. Use them on a cocktail pick to decorate your favorite martini or add them to your favorite hors d'oeuvre. The one-of-a-kind caviar powder is a dried caviar that comes in a special mill. Sprinkle full beads on top of your favorite drink, grind the pearls and use them to rim a glass, or use to season eggs, potatoes, seafood, and more.
$45/Caviarcube, $88/Caviar powder
petrossian.com
GlassDharma Glass Straws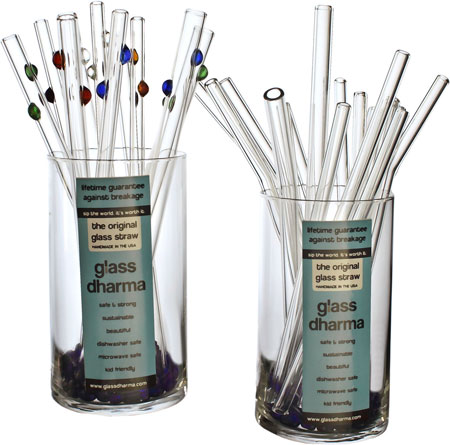 Say "no thanks" to plastic straws with GlassDharma glass straws, the more sustainable choice for stylish sipping. Produced in Fort Bragg, California, GlassDharma straws are made of borosilicate glass, the safest and strongest commercially available glass, so they're dishwasher- and microwave-safe. Sold individually or in sets, GlassDharma straws are available in three styles—Simple Elegance, Beautiful Bend, and Decorative Dots—and in various lengths and widths.
$6–$72
glassdharma.com/
Incognito Flexible Flask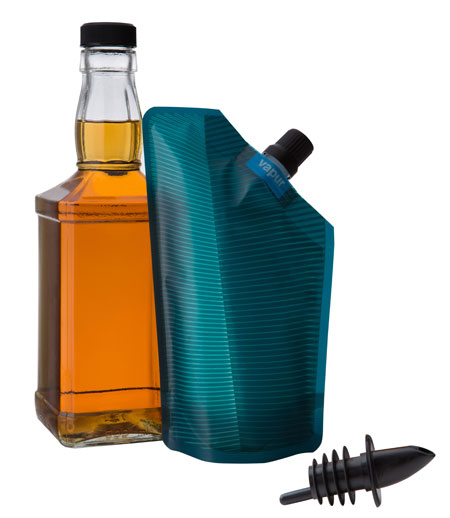 by Vapur
Plastic bottles can be wasteful, while metal flasks are bulky. Vapor's "anti-bottle" Incognito Flexible Flask transports your adult beverages in an environmentally friendly, space-saving manner. With a capacity of 10 ounces, you can now make your own cocktails wherever you go. Proudly manufactured in the U.S., the Incognito flask is freezable, dishwasher-safe, and reusable. A 25-ounce flexible wine carrier is also available.
$6.99
vapur.us
Personalized Bottle Koozies
by Riverstone Gallery
Surprise your friends and loved ones with personalized bottle insulators featuring your own photos, business logos, children's portraits, drawings, or just about any design you can imagine. Perfect for wedding receptions, corporate events, or promo products, these non-slip covers fit 12-ounce bottles. Custom wine-bottle sleeves, water-bottle koozies, and can koozies are also available.
$6/each, $33/6, or $125/25
riverstonegallery.net
Conversation Starting Napkins
by The Hostess
These ice-breaking napkins are the perfect gift for the home-entertainer in your crowd. Packaged in sets of 25, each napkin is individually stamped with a conversation-starting question, such as "Who is the most interesting person you've ever met?" and "When you were a little kid, what did you want to be when you grew up?" Your guests will never be at a loss for words when serve drinks with these napkins. And for each set sold, The Hostess will donate 10 percent of the proceeds to the Crohn's & Colitis Foundation of America.
$12.99
the-hostess.com
Party Cup Koolers
Nothing's worse than drinking warm beer or other beverages from plastic cups. Now you can keep those drinks insulated with the first beverage holders designed to fit tapered cups, including SOLO cups, stadium cups, and even pint glasses. Made from neoprene, Party Cup Koolers ensure that drinks stay at an optimum temperature for as long as possible. And just in time for the holidays and championship sport season, Wanderlush readers will receive 20 percent off their order using the promo code "wander."
$4.99/each
partycupkooler.com/
Wine Condoms
Prevent "unplanned wine spillage" with these black rubber stoppers. Unlike traditional stoppers, the wine condom slips snuggly over any bottle, creating a seal so water-tight that open bottles can be stored on their sides. And because they're packaged like traditional condoms, they fit easily into a pocket or wallet for "emergency" leftovers.
$10/box of 10
winecondoms.com/
Maraschino Cherries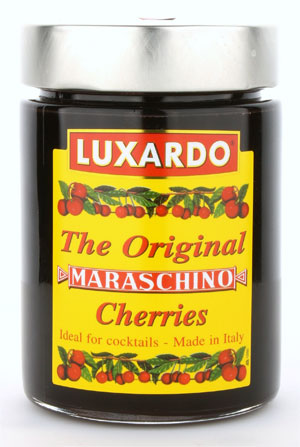 by Luxardo
The same cherries used to produce Luxardo's renowned Maraschino Liqueur are available on their own. They're the perfect garnish in cocktails, or dip them in chocolate for an intense sweet treat. This bar cart must-have, available in liquor and gourmet stores nationwide, comes in both tins and glass jars in a variety of sizes, making them the ideal stocking stuffer for the home mixologist or chef.
Less than $20
anchordistilling.com
Chocolate Chip Whiskey Bombs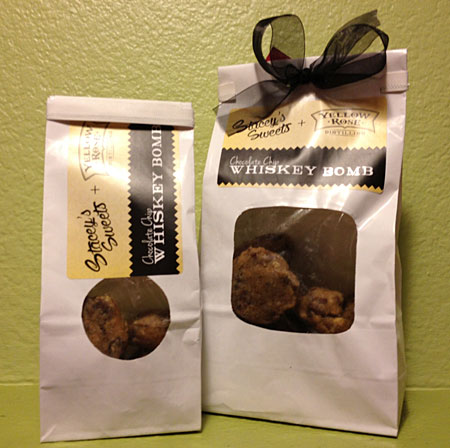 by Yellow Rose Distilling
Don't leave Santa just any old cookie this year. Leave him a Bomb. A Chocolate Chip Whiskey Bomb, that is. A joint creation by Yellow Rose, the first legal whiskey distillery in Houston, Texas, and Kingwood, Texas, cookie shop, Stacey's Sweets, the taste-tempting treats take the signature goodness of Stacey's homemade, melt-in-your-mouth cookies and add a little naughtiness with Yellow Rose's award-winning Blended Whiskey.
$6.50/6; $13/dozen
yellowrosedistilling.com; staceyssweets.net
Veni, Vidi, Bibi!
—Rebecca