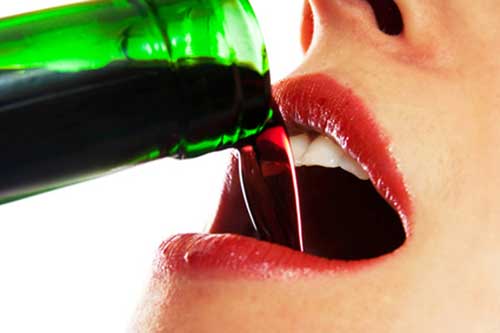 It's no secret, women love their wine time. And yes, a man rules the roost when it comes to critiquing wines (Robert Parker of The Wine Advocate), but more and more women are chiming in on the grapes of good times. In honor of International Women's Day, March 8, here are six great women wine blogs worth visiting:
Thirsty Girl is a free member-driven community that brings together women who are passionate about wine, food, travel, libations and fun. Co-Founded by two dynamic women – Emmy award-winning television host and author, Leslie Sbrocco, and marketing and business pro Gail Spangler, the goal of Thirsty Girl is to bring women together as they follow their passions and explore their dreams. Can't go wrong with that, right? I've been fortunate to contribute to their site in the past. They offer TG how-to parties, wine reviews, member benefits and wine shopping opportunities.
Yes, they have two Mommy Juice wine varietals, both red and white, for your post-kid break. And they have some interesting news on moms and wine on their women wine blog.
Alice Feiring, Time Magazine's wine columnist, uses her blog to share her thoughts on everything wine from A-Z. In her mission statement, she writes, "I'm looking for the Leon Trotskys, the Philip Roths, the Chaucers and the Edith Whartons of the wine world. I want my wines to tell a good story. I want them natural and most of all, like my dear friends, I want them to speak the truth even if we argue."
Jill Bernheimer, owner of a Los Angeles wine shop since 2009 who specializes in quirky (but tasty) wines, is hilarious and brutally honest on her store's blog. She's smart, funny, and based on my experience, has never led me astray on an amazing wine recommend.
Wine Harlots was created by Nannette Eaton, who handles all of the editorial duties, including all of the wine sampling. Good thing she's thirsty! They specializes in finding great wines without breaking the bank.
The name alone just makes you want to stop by. Women Who Wine grew out of a successful social group where people gathered once a month in members' homes to sample a variety of wines, learn about grape varietals and pricing, enjoy hors d'oeurves, and simply have a great girls' night out. As a member, you get access to monthly newsletter on wine, tours, and merchandise.
Cheers to these fabulous women wine blogs! Happy International Women's Day!

Photo courtesy of Thriveatl.com