Tuning into ABC's 64th Emmy Awards this Sunday, September 23, 2012? Why not have a little Emmy-centric cocktail to pair with that?
Here are few TV show cocktail recipes for a primetime good time:
The Desperate Housewife (inspired by Desperate Housewives)
2 oz.   Molinari Sambuca Extra
1 oz.   Lemon juice
1 1/2 oz. Sparkling water
Granny Smith apple
Fresh basil (12 leaves)
Fresh ginger
Mash all the ingredients in the cocktail shaker and then add Molinari Extra and shake well with crushed ice. Filter twice, pour into a margarita glass and top with sparkling water.
Over 30 Rocks (inspired by 30 Rock)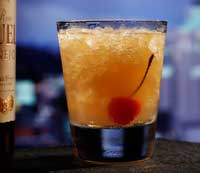 2 oz. Ron Abuelo Añejo Rum
juice of 1/2 lime
1 teaspoon maraschino liqueur
1 teaspoon grapefruit juice
Shake with ice, and then strain over crushed ice in a rocks glass.  Garnish with a maraschino cherry.
Bloody Horror (inspired by American Horror Story or Dexter, take your pick)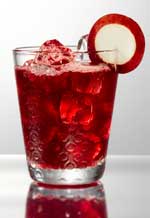 3/4 oz. Van Gogh PB&J Vodka
1/2 oz. Van Gogh Wild Appel Vodka
1/2 oz. cranberry juice
Shake ingredients well with ice and strain into shot glass.
And for a little more Emmy inspiration:
The Official 2012 Emmy Awards Cocktail Recipe