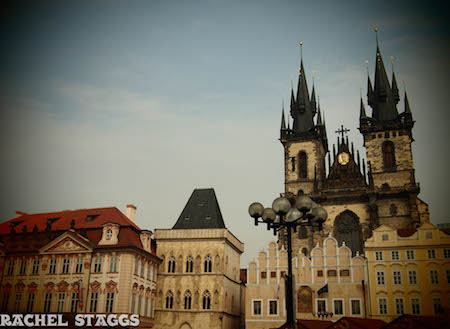 New Year's Eve in the Czech Republic is known as Saint Silvester's Day or the Feast of St. Silvester. The locals simply call it Silvestr.
St. Silverster was Pope from January 31, 314 until he died on December 31, 335.
In Prague, the day is full of toasts and food leading up to the midnight hour, when public and private fireworks displays merge into one.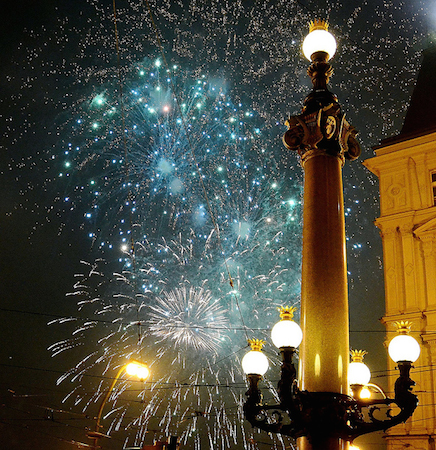 Traditional foods include chlebíčky (open-faced sandwiches) and brambůrky (potato chips), as well as an assortment of nuts and jednohubky (canapés).
River cruises on the Vitava are a popular way to see the fireworks. Book the Jazz Cruise and listen to a live jazz band perform while you dine, followed by dancing. As midnight approaches, the boat heads towards Charles Bridge for a perfect view of the fireworks.
If jazz is not your scene, the Prague Party Boat hits all of the famous sites that border the river. While you dine, a DJ spins tunes from the 1980s up until the present. As midnight approaches, this boat also heads for Charles Bridge.
The State Opera offers a New Year's Eve performance that includes a grand buffet dinner and dancing on the stage until 3am!
Most merrymakers gather along the river, in Old Town Square, Wenceslas Square, or at the foothills of Prague Castle to watch the fireworks.
Everyone toasts the New Year with šampaňské (champagne) or the local sparkling wine, Bohemia Sekt.
Parties go on until dawn and many Czechs set off their own handheld fireworks, so be cautious!
Bonus: Prague Christmas markets are open until New Year's Day.
Stastny Novy Rok!

May your journey be your muse,
Rachel
Photo Credits
Fireworks: Damien Te Whiu
Crowd: Thomas Raggan