Las Vegas never really held an appeal for me because I have no desire to gamble. I had no idea the city is full of art and artists! I spent three nights there and didn't gamble until the midnight hour, just 12 hours before departure.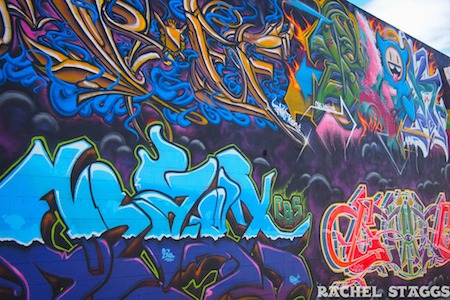 I lost 90% of what I gambled.
I sat down in front of a "Mayan" machine and put in $1. I got 10 cents back. It spun some wheels. I really have no idea what happened. Which is why I don't gamble.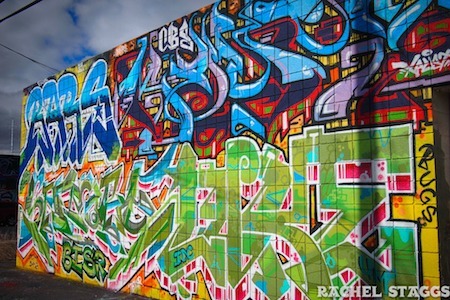 I had fun watching some of my travel companions gamble seriously. Blackjack was a popular game and probably the only one I would ever consider. I've forgotten how to play poker.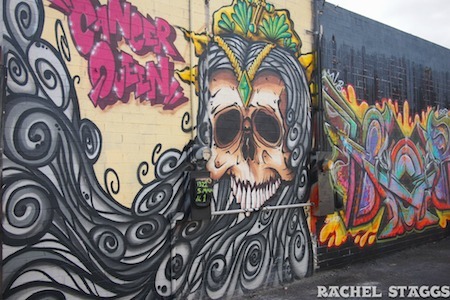 Now that I've been, I can see how it would be fun to prepare mentally for weeks and give yourself a budget for gambling. I used to really enjoy playing cards. I guess with access to computers all the time and the growing demand to get more work accomplished, I have let the art of playing cards go.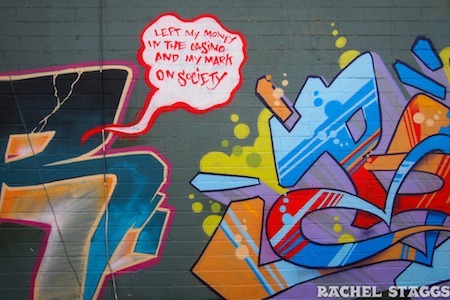 As I'm writing this, I remember having a Mahjong group and we'd play at least once and month. I think that was more than 10 years ago. I digress…
I fell in love with the Las Vegas art scene. From street art to high dollar installations.
I visited the 18b Arts District in downtown Las Vegas, which is helping to revitalize the neighborhood.
The James Turrell's light installation at Louis Vuitton was otherworldly. Call the store to make an appointment to see it. Perfect for a hot afternoon.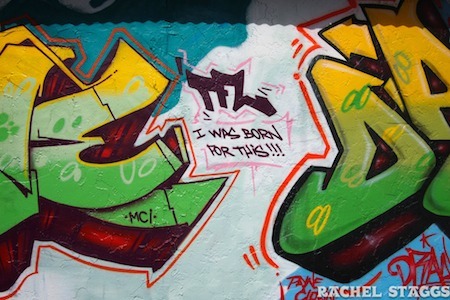 I stopped to take both digital and film photos of street art in the area. I was overwhelmed in the best way because there seemed to be an endless amount. Every piece held a colorful story. I could have spent hours documenting it.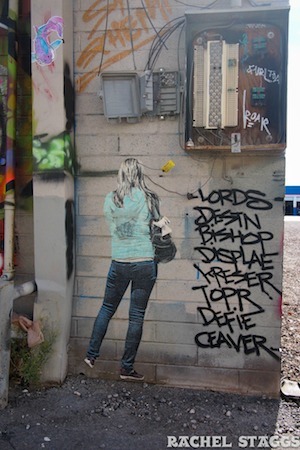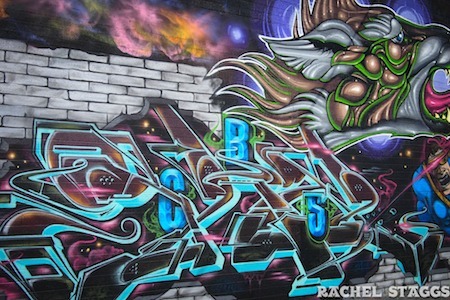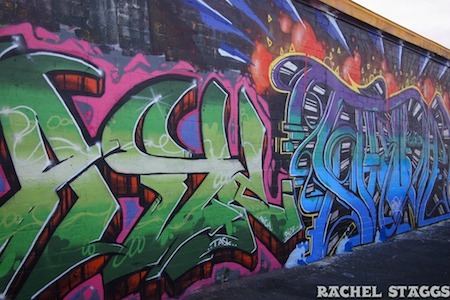 When you find yourself in Las Vegas, don't forget, there's art everywhere!
Have you been to Las Vegas? Did you explore the art world? Do you have a favorite installation?
Also, if you know where I can play Mahjong in Vegas, let me know!
May your journey be your muse,
Rachel
Some or all of this experience was sponsored which may include travel and other costs. All opinions are my own.