I stumbled onto a Buzzfeed article this week that listed the top tiny Texas towns worth the trip. It looks like it was put together by Porsche. I am surprised to actually agree with them!
I've been visiting Round Top, number one on their list, since the population was 77. Looks like 13 people have moved in, as the population is now 90.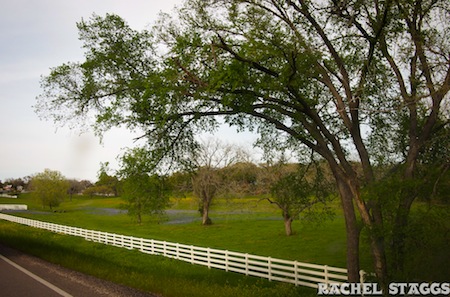 I have to admit, my husband and I looked at properties in Round Top online several years ago. Those new residents could have easily been us. It's such a charming place and in the spring, it's covered in bluebonnets.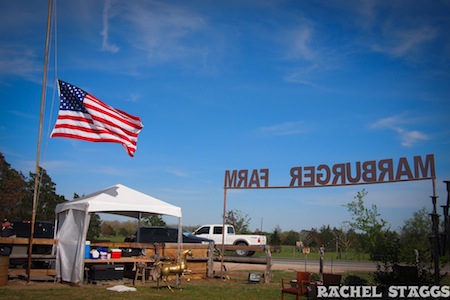 Each Spring and Fall, Round Top and nearby Warrenton are invaded by Texas Antiques Week.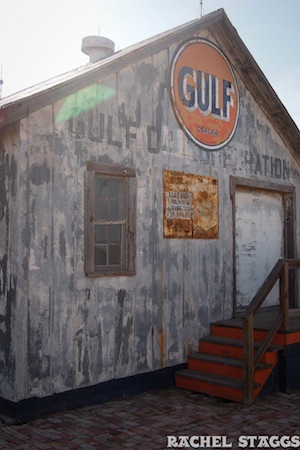 I used to drive out there with no plan and just wonder around, but it was a bit overwhelming and I saw a lot of junk. Finding gems wasn't easy, but it was fun looking.

I decided to get serious about it last year. Through social media I was able to uncover that many designers who attend go directly to Marburger Farm.
I can understand why. It is beautifully curated. So many incredible finds!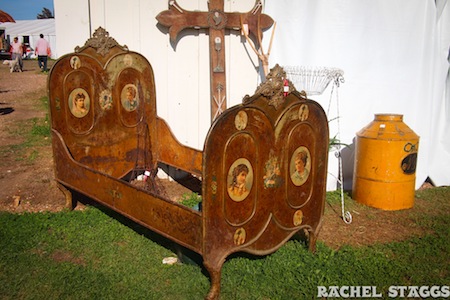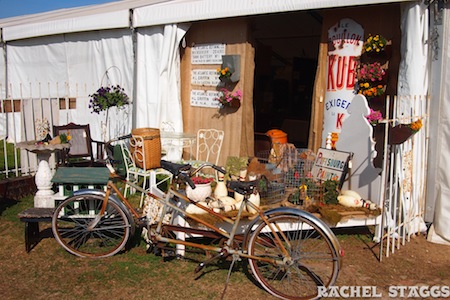 There are also all of these cool old buildings on the farm. Many of them are used for vendors or offices.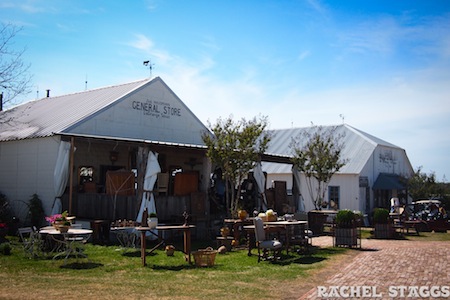 Luckily you don't have to use these outhouses. There are plenty of port-o-potties and even some nicer facilities with running water and air conditioning!
There really is nothing like it and I highly recommended a visit. Of course you can visit Round Top during another part of the year and have a lovely time too. Royers is a big draw with its fabulous pies. Junk Gypsy is also a hot destination. They have a store on their property you can visit Thursday through Saturday throughout the year.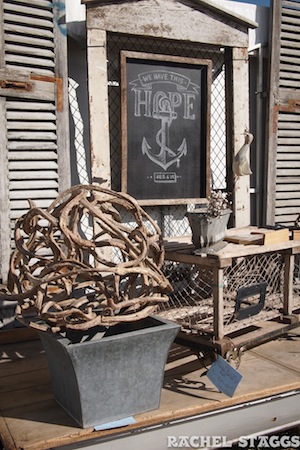 Many people rent a place nearby and stay for several days during Texas Antiques Week. I'm considering spending at least one night next time so I can explore for two days. I've been to Marburger twice now and I have yet to visit all of the tents!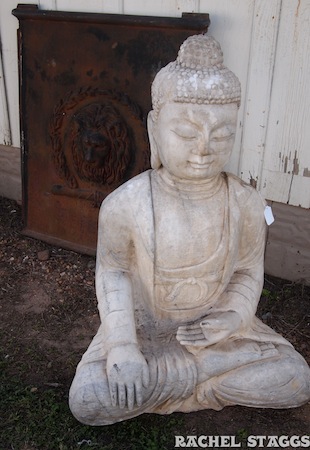 I really loved this Buddha statue, but it was not in my price range.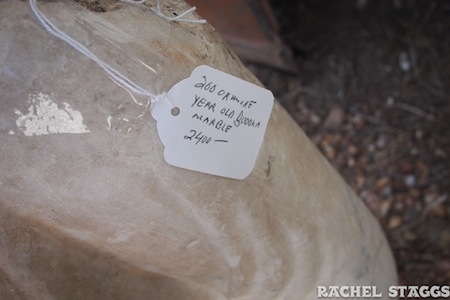 At Marburger there is a $10 entry fee per person. You can explore other places without charge, but I think it's worth it for the superb curation. They also have parking and the previously mentioned bathroom options. There are food vendors too, so you can easily spend the entire day there.
I jokingly said to my husband that Texas Antiques Week was the new music festival after I put my wristband on. Little did I know that when we waited until closing time to leave, we would be stuck in the parking lot for an hour before reaching the exit.
Pro tip: Don't wait until closing time to leave! Not only will you be stuck behind hundreds of cars also leaving, but once you are back on the two lane road in front of Marburger, you won't be moving either.
Have you been to Round Top? What did you think?
May your journey be your muse,
Rachel