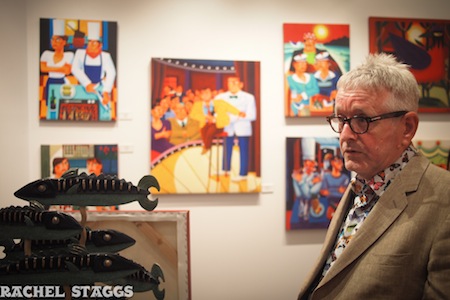 I had the pleasure of visiting The Knuttel Gallery while artist Graham Knuttel was in town. He was on hand to answer questions about his work and show us around the space.
Knuttel is Ireland's most successful living artist, often referred to as the "Irish Picasso."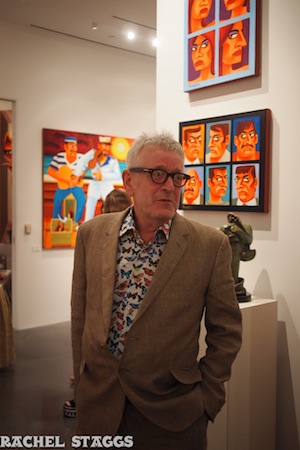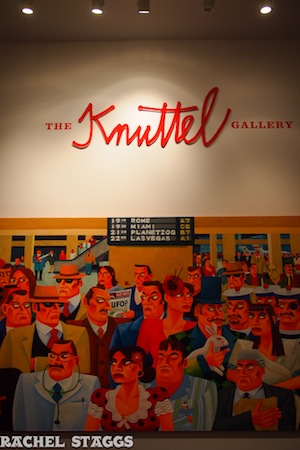 The gallery exhibits his paintings, sculptures, tapestries, and limited editions. Also for sale is a small collection of espresso cups, tea sets, and table settings. If you don't have plans to visit Las Vegas, you may check out his available work online.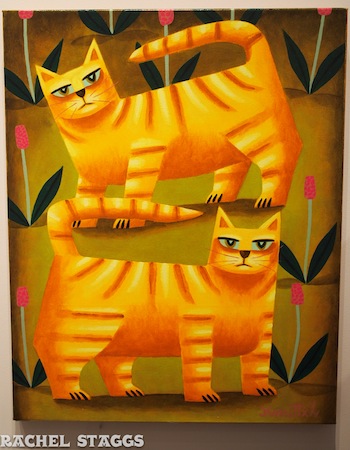 I really enjoyed Knuttel's use of color and angles in his paintings. I was also drawn to his menacing cast of characters.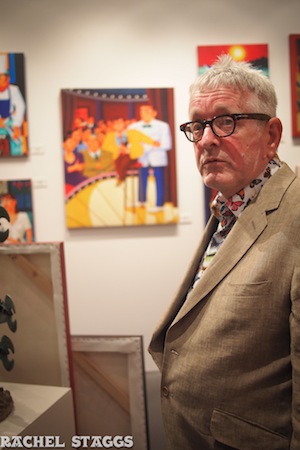 He invited us to stay for dinner in the gallery where I was lucky enough to sit next to his fabulous, charming wife, Ruth. A delightful and delicious dinner was had by all.
Stop by and visit The Knuttel Gallery inside The Venetian Palazzo on the second floor in the Grand Canal Shoppes.
Also, be on the lookout for a mural created by Knuttel and a group of students from the Las Vegas Academy of the Arts atop the Neonopolis building. It's an experience Graham says he'll remember for the rest of his life.
May your journey be your muse,
Rachel
<iframe style="width:120px;height:240px;" marginwidth="0″ marginheight="0″ scrolling="no" frameborder="0″ src="//ws-na.amazon-adsystem.com/widgets/q?ServiceVersion=20070822&OneJS=1&Operation=GetAdHtml&MarketPlace=US&source=ss&ref=ss_til&ad_type=product_link&tracking_id=traveltracks-20&marketplace=amazon&region=US&placement=B004QV3HOK&asins=B004QV3HOK&linkId=GAHIWZZDRRYEWGOE&show_border=true&link_opens_in_new_window=true">
</iframe>
Some or all of this trip was sponsored which may include travel and other costs. All opinions are my own.