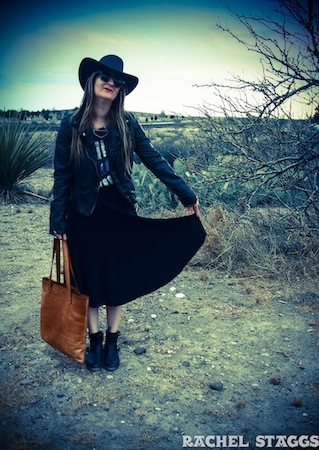 The Tilley Jersey Swing Skirt has become a staple in my travel wardrobe. It's easy to dress up or keep it casual. The fabric is soft and wrinkle resistant. It drapes beautifully and the color has lasted through quite a few washes – both by machine and by hand. Plus, you can wash it in your hotel room sink before bed and it will dry overnight.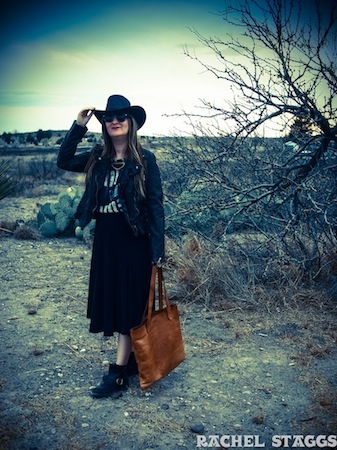 I've worn it here with a blouse from Osei Duro, a faux leather jacket from Free People, necklace by Margot Wolf, Minnetonka hat, Stash Co tote, and Florentini + Baker boots.
What I Love
The fabric is soft and doesn't cling, but it's quite substantial.
It drapes nicely and has a full swing when you spin.
It really is wrinkle resistant. It's often the first thing I wear in a destination because it doesn't have any wrinkles.
It's easy to wash and dries overnight.
It has a secret pocket inside the waistband for keeping something small safe.
I really like this company. They stand behind what they sell. They pride themselves on making the finest quality outdoor products and hats, and treating their customers with fairness. Visit a retail location in Canada or their online store.
Although Tilley Endurables provided me with a sample of the Tilley Travel Jersey Swing Skirt, the opinions expressed within this post are entirely my own.
Related links: Tilley Endurables: Forever Cool Caftan Review