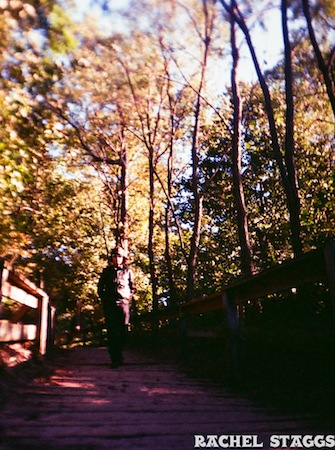 While I was backing up my friend Leslie Sisson on guitar and vocals during her first solo tour, my husband came to visit and drove me through Michigan. We performed in Ypsilanti, Bay City, and Grand Rapids. After Grand Rapids we were headed to Chicago, where he would depart.
Once I realized we were hugging the coast of Lake Michigan, I looked at a map on my phone to see if we could find a public park on the waterfront. We left the interstate and started driving on Blue Star Highway, also known as US Highway 31.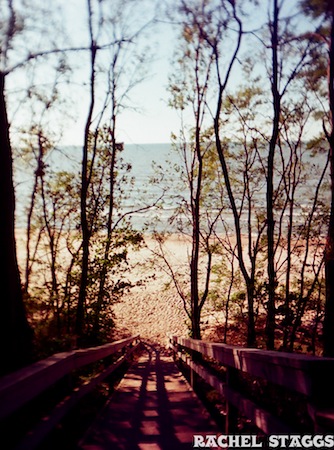 I don't remember if the place we stopped actually had a name, but there were some signs that lead us to a small parking lot and walkway. Once we walked down the path through a beautiful wooded area, the beach appeared and it was divine! Beyond any expectations I had.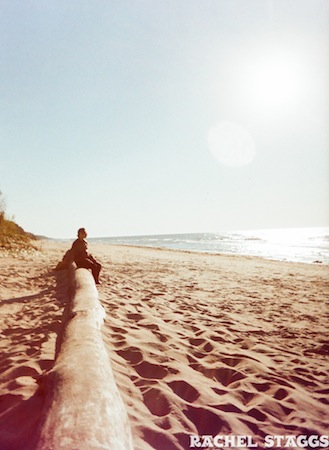 We listened to the waves, took photographs, and had a quick moment of solitude on the shores of the 5th largest lake in the world.
I'm a romantic so I grabbed a twig and wrote in the sand before we had to get back on the road.
May your journey be your muse,
Rachel
<iframe src="http://rcm-na.amazon-adsystem.com/e/cm?lt1=_blank&bc1=000000&IS2=1&bg1=FFFFFF&fc1=000000&lc1=0000FF&t=traveltracks-20&o=1&p=8&l=as4&m=amazon&f=ifr&ref=ss_til&asins=1933987154″ style="width:120px;height:240px;" scrolling="no" marginwidth="0″ marginheight="0″ frameborder="0″></iframe>