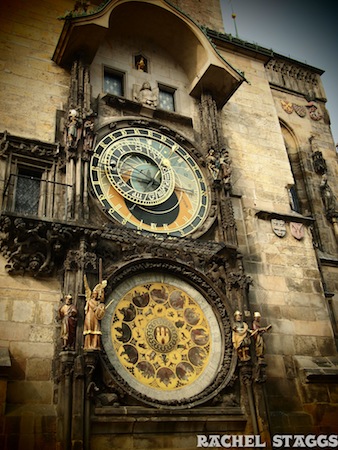 Prague took my breath away. I was immediately in awe of its beauty. The astronomical clock dates back to the 1400s and is the oldest astronomical clock still working in the world today. It is simply, marvelous. As a fan of both astronomy and astrology, I can't say I've seen anything quite like it.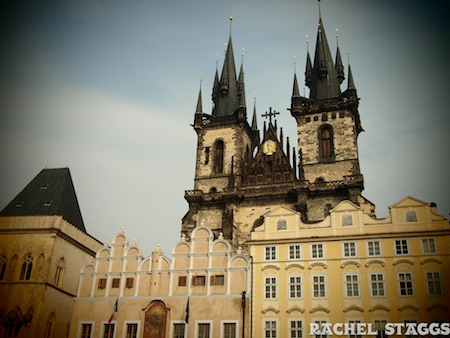 Old Town Square Prague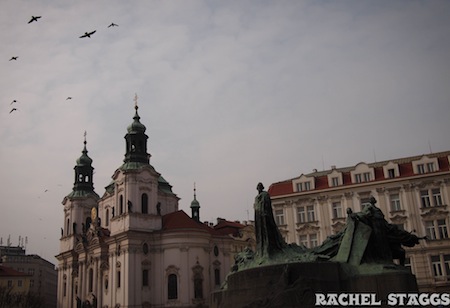 Items painted with artwork by Czech artist, Alphonse Mucha.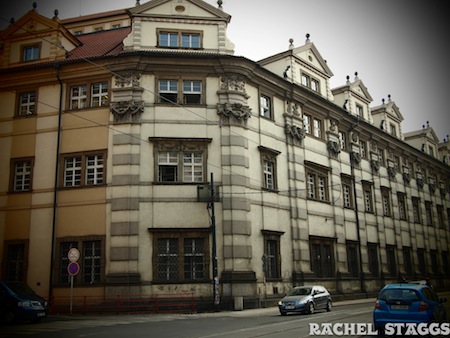 Prague is a great starting point for exploring the region. We recovered from jet lag there, ate fantastic food, rented our music gear, rented a car, and even rehearsed for our tour in a proper rehearsal space.
Charles Bridge
I can't wait to get back to Prague, explore the area more, and move further East.
May your journey be your muse,
Rachel
Related links: Prague: Don't Fall Asleep In Your Gourmet Meal!
Prague, Czech Republic: Cécka Fever & Vintage Design Hotel Sax
<iframe src="http://rcm-na.amazon-adsystem.com/e/cm?lt1=_blank&bc1=000000&IS2=1&bg1=FFFFFF&fc1=000000&lc1=0000FF&t=traveltracks-20&o=1&p=8&l=as4&m=amazon&f=ifr&ref=ss_til&asins=1612381936″ style="width:120px;height:240px;" scrolling="no" marginwidth="0″ marginheight="0″ frameborder="0″></iframe>