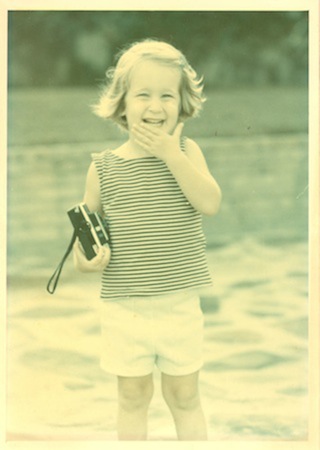 photo credit: Larry Roberts
I can remember taking photographs as early as 10 years old with a Disc camera my grandmother gave me. Even as a child I noticed the difference in the older photographs my parents collected in photo albums.
I started playing an instrument at the age of 11 and began performing in school recitals. I tried taking piano lessons but was turned off during a session when my teacher made me avoid touching the freshly shampooed carpet. I couldn't place my feet on the floor or on the piano pedals either, so they hovered, for an hour. I don't think I ever went back. I stuck with clarinet in school and taught myself piano after learning to read music. Art and music were always there for me.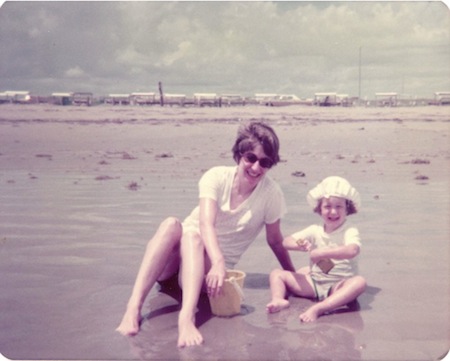 photo credit: David Staggs
Besides camping with my family several times a year throughout my childhood, two major trips stand out from my youth. One was to Victoria, British Columbia, Canada and the other was to the Soviet Union. I believe they were both the year I was 15. This created a wanderlust within me that I wasn't able to explore until much later. Luckily, my grandmother, the same one who gave me the Disc camera, was a wander-luster herself and I lived vicariously through her many travels. My father traveled overseas for work quite often, so traveling was always a tangible dream.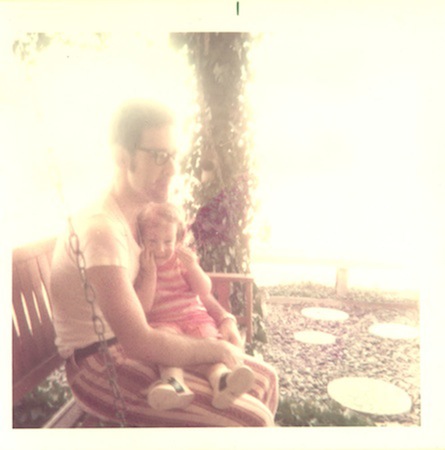 photo credit: Barbara Staggs
For several years I pushed all of my creative instincts aside to go to college and get my degree. Looking back, I wish I had studied art or stuck with music, but I barely had any "career counseling" in high school and was guided to get a degree where I could "get a job." I was so idealistic that I didn't last long in the Business School. I finished with a Bachelor of Science in Human Development and Family Studies, with a minor in Art. After graduation, my first job was as a hostess at a restaurant, later waiting tables. Then I moved on to barista, making coffee drinks for South Austin's musicians. I was pretty depressed.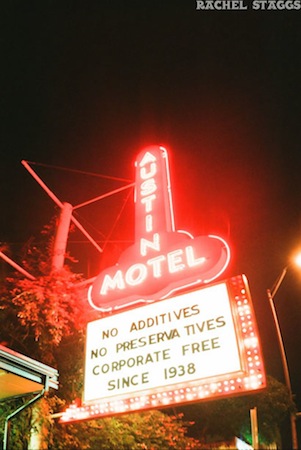 shot on 35mm film
I had an art show at the coffee shop I was working in and the art director from the Texas State School for the Blind and Visually Impaired happened to see it. She asked what I was doing making coffee and encouraged me to apply for a position with the school. I did and I got a job teaching life skills to students with visual impairments who were also dealing with issues like cerebral palsy, schizophrenia, down syndrome, brain injury, and more. It was one of the most rewarding experiences of my life. I was able to use my music and art abilities to help teach and nurture my students. I bought an electric guitar with my first paycheck. When I left, it was bittersweet. I left for a freelance writing job and to dive into being a full-time artist.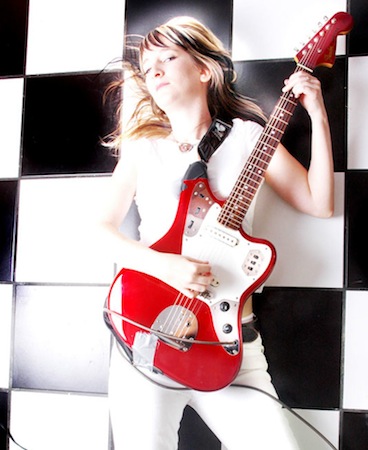 photo credit: Aubrey Edwards
That was 10 years ago and I've done quite a bit of exploring since. One of the first trips I took was a solo excursion to Europe. Internet access was almost non-existent except for sparsely located kiosks that looked like ATM machines and cost a fortune. I learned so much on that trip. I never want to stop learning.
Follow my travel stories here on Wandering Artist as I share musical adventures with my band, and explore the art of film photography everywhere I go.
Related links: Interview: On Tour with Rachel Staggs – Musician, Traveler, and Photographer