I have a secret.
I don't like pumpkin pie. I don't like pumpkin spice lattes. I don't even really like pumpkin beer.
Shocking, I know. I avoid pumpkin-flavored things on Thanksgiving, and only make a pumpkin pie if I absolutely have to (in order to avoid any meltdowns).
I've found that the trick to negotiating with one's family about the intended absence of pumpkin pie is better done if you have an alternate. A stand in for the beloved traditional treat. I believe I've found that stand in with this Butternut Squash Cake with Salted Caramel Sauce.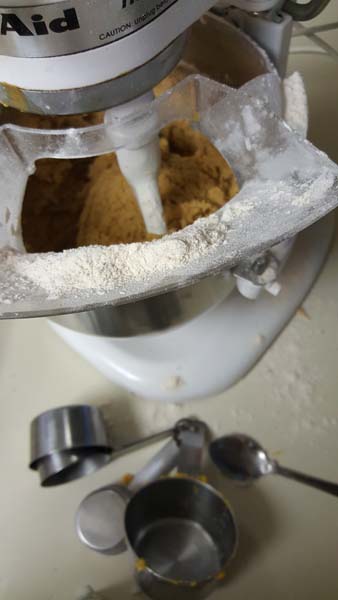 Just listen to that name, aren't you hungry already? This cake is fall-flavored, moist, decadent and almost tastes like pumpkin pie. At least it tastes like pumpkin pie should taste, if pumpkin pie were a better dessert option. Butternut squash actually tastes more like sweet potatoes to me, and since this cake is made by hand-mashing roasted squash, it has a denser, more potato-like consistency too. Yum.
I used coconut flour, raw sugar and coconut oil to make this cake, but make no mistake: I did not use those ingredients to make this dessert healthy. The coconut flavors are a nice little addition to the cake, and using raw sugar adds not only flavor, but a denser consistency. This dessert is not healthy. I don't believe dessert should be healthy. I think unhealthy dessert is, in fact, healthy.
So, I urge you to try a different squash this holiday season. Forgo tradition and boldly go where few have gone before (and by that I mean bake this butternut squash cake).
Ingredients
1/2 of a butternut squash, peeled and cubed
2 1/2 Cups white flour
1 Cup coconut flour
2 Teaspoons baking powder
1/2 Teaspoon baking soda
3 Teaspoons pumpkin pie spice (I am completely aware of the disconnect between by pumpkin bashing and large amount of pumpkin pie spice included in this recipe).
1/2 Teaspoons salt
2 3/4 Cups raw sugar
1 Cup coconut oil
4 eggs
For the Salted Caramel Sauce:
6 Tablespoons butter
1 Cup brown sugar
1 Cup heavy cream
2 Tablespoons corn syrup
1/2 Teaspoon sea salt
Directions:
Prepare a bundt pan with oil and a light dusting of flour.
Roast your cubed squash in a 400 degree oven for about 30 minutes, or until a fork just pierces the skin. After the squash is finished roasting, turn the oven down to 350 degrees.
In a large bowl, mash the butternut squash with a potato masher, like you're making mashed potatoes. Set aside.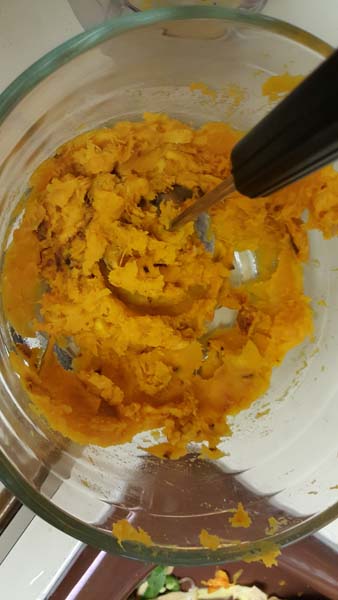 In a large bowl, whisk together both flours, baking powder, baking soda, pumpkin pie spice and salt.
In a stand mixer, mix sugar and coconut oil, until blended nicely.
Add the eggs one at a time while continuing to beat the mixture on a medium speed.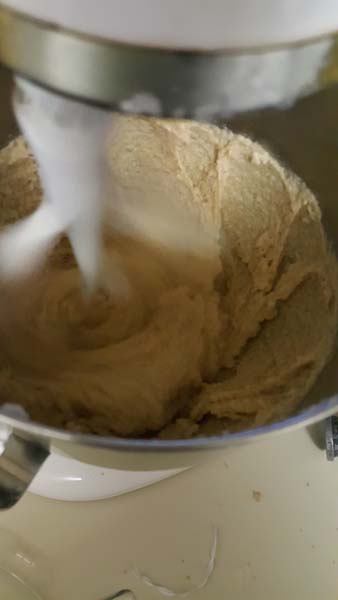 Add the mashed butternut squash to the mix, continuing to beat.
With the mixture on low, add the already combined dry ingredients to the squash-sugar-oil mix.
Mix until combined.
Scoop the batter into the prepared bundt pan – it will be quite thick, almost like a bread dough.
Bake for 45 minutes to an hour.
For the Salted Caramel Sauce:
In a small saucepan, melt the butter over medium heat.
Once the butter is melted, add the sugar, cream and corn syrup.
Continue to heat, stirring occasionally, until the sauce thickens slightly.
Remove from heat, and stir in the salt.
Serve the cake with a healthy portion of salted Caramel sauce – it makes a great afternoon treat with a hot cup of coffee, or a semi-fancy dessert for a special occasion.
Do you have a favorite holiday cake that doesn't involve pumpkin? I'd love to hear about it, leave a comment!
Never miss a chance to eat, drink and travel with Wanderfood. Follow me on  Facebook, Pinterest  and Twitter, and subscribe to my RSS.