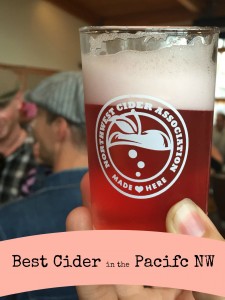 If you're a regular reader, you've probably noticed that the cider-theme is becoming pervasive in the life of Wanderfood. There are several reasons for this, but, most importantly, I'm in Washington, and Northwest Cider is on fire right now. Washington Cider Week is coming up, as is (the first ever!) BC Cider Week. Part of me feels responsible for sharing my new-found cider knowledge with the masses – before the season ends. The other part of me wants to keep it all a secret so the delicious cider stays abundant, but I'm feeling generous.
In case you haven't jumped on the cider bandwagon yet, or, if you're just looking to taste something different this fall, here are my picks for best cider in the Northwest. Enjoy!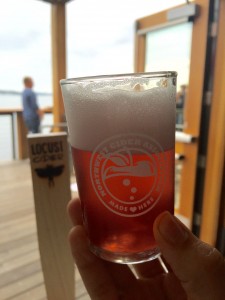 Dark Sweet Cherry – Locust Cider. This pink cider is delightful! There is no other word to describe it. Not too sweet, not to tart, it's just right. I'd say it's a perfect alternative to pink lemonade on a warm summer afternoon.
Pirate's Plank – Alpenfire Cider. This is a must-dry for dry cider lovers. It actually feels like it's drying your mouth out. Like you mouth has become the Sahara, ready to expel sand at the next breath. The wonderful thing about this cider is that dry feeling lasts mere seconds, then it's back to flavor. This desert-like mouth feel is refreshing, plus, Alpenfire Cider is organic.
Wild Fermented Cider – Dragon's Head Cider.  The most exciting part about the Wild Fermented Cider is that crafting is always a gamble. Instead of selecting a particular yeast strain for this cider, the makers allow the apples to ferment with whatever comes in on them. That means the cider is slightly different every time. It has to be created in ultra-small batches in case something goes wrong. Something went very, very right with the bottles available now.
Rumrunner (aka Prohibition) – Sea Cider. I am a lover of strong, barley-wine style beers, and the Rumrunner from Sea Cider in British Columbia hits the spot. The stuff is aged in rum-soaked bourbon barrels for gosh sakes. In the states you'll find it under the name Prohibition, US law doesn't allow use of the word rum in cider titles.
Perry – Snowdrift Cider. Perry is a delightful cider that is made from pears rather than apples. A true perry will not just be pear flavored, it has to be crafted with pears instead of apples. The Perry from Snowdrift Cider is amazing – the pears give it really smoky flavor, without the addition of any special flavors. This cider has a lot of depth.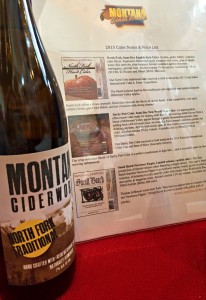 North Fork Traditional – Montana Ciderworks. This cider is a must-try for lovers of farmhouse style beers. I'm affectionately calling it the 'barnyard cider,' it's tastes like all the good parts of a farm, rolled up into one. It's complex in flavor, but still easy to drink.
Dark and Dry – Spire Mountain Cider.  If you've never had Spire Cider from Olympia, WA, you should. It's a tried and true cider classic. It's sweet and full bodied, but doesn't leave your mouth with syrupy sweetness. The folks at Spire Mountain also know what's what when it comes to cider – Spire is the oldest continuously operated cider in the states.
Kingston Black Barrel Aged – Whitewood Cider Company. If you are looking for complex cider with huge flavors, Kingston Black  is the cider for you. It's a limited release, so I suggest looking for the stuff now. Heather Ringwood, one of the cider makers at Whitewood, describes the stuff as "breakfast in a cup, you get your waffle, maple syrup, whipped cream, with fresh squeezed orange juice, and a side of bacon. Maybe even some strawberries on top of the bacon." After tasting the cider, I can confirm the taste sensation Ringwood describes, yum!
Thank you to The Northwest Cider Association for providing these tasty treats for me to sample at Summer Cider Day. All opinions expressed are my own.
Never miss a chance to eat, drink and travel with Wanderfood. Follow me on Facebook, Pinterest  and Twitter, and subscribe to my RSS.