Spring has sprung, at least proverbially, and if the weather isn't cooperating, a burst of minty freshness in your meals can pull you out of any rut. Mint used to grow like a weed in my family's yard, so getting my hands on it was never a problem. I love it, but I don't always know how to use mint. Here are some ideas I've come up with. Check it out!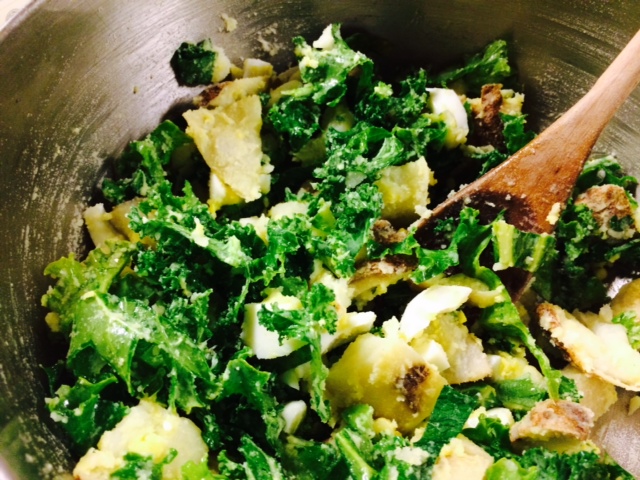 Healthy Potato Salad. I hesitate to call this potato salad, because I actually really don't like potato salad. I always see it at picnics and turn my nose up in disgust. I think it's something to do with the mayo. There really isn't another word for this dish though, it's potatoes, in the form of salad. But it's healthy. And not mayo-ey. I roast the potatoes first, and let them cool overnight in the fridge. Cut them into bite size pieces, drizzle with olive oil, fresh squeezed lemon juice and a pinch of salt. I add mint, hard boiled eggs and fennel if I'm feeling adventurous. I usually add some chopped kale, but spinach works just as well.
Roasted Beet and Millet Salad. Another make ahead salad for a healthy lunch to bring with you on the go. Combine roasted beets, arugula (spinach is also lovely), chevre, chopped mint, cooked millet and a light vinaigrette.
Orzo Salad. I get a little tired of pasta salads, especially when I want something that tastes fresh and spring like. Mint to the rescue! You can really combine anything, but one of my favorites is feta, avocado, cherry tomatoes, fresh lemon juice and chopped mint.
Tea. If you are going to invest in a lot of mint, or have some growing  in your yard, making homemade mint tea is a treat! Check out this blog post from Kelsi Shay about harvesting mint leaves and making tea for more info. And yes, she is my sister who lives on a farm and writes about her farming life.
Fancy Water. This one is so easy it barely counts, but I always forget to do it. I love adding mint to my water bottle for the morning and have something delightful to sip on all day. If I want to get really fancy I add mint, lemon and cucumber, but I don't always have time. If I want to get really, really fancy, I put it in some seltzer water. Yum.
Coffee. Whaaaaat? Mint in coffee? I know it sounds crazy (at least it did to me) but I saw the fine people of San Francisco doing it at Philz Coffee, so thought I'd give it a try. I was pleasantly surprised, it's delightful! Check out this article about how to make mint coffee, hot or cold.