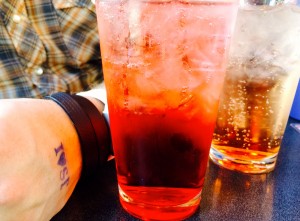 On a recent vacation to San Francisco, my boyfriend and I got to enjoy beer week, sunshine, and hiking in the wonderful Marin headlands. We also (thanks to me) got to venture into the land of tourism at it's worst – Fisherman's Wharf. The noise, and all the people, and all the junk being sold is not my idea of a good time. So why did I drag us there? The sea lions! I wanted to see them (again). I don't think it was worth it. They are kind of stinky (actually really foul) and the battle to get to them was full of chain restaurants, strip mall style tourist shops and throngs of people bearing selfie-sticks. And, I was asked to experience all this on an empty stomach, because when you are in San Francisco, you do not waste your hunger on lousy food. So, what are some San Francisco tourist attractions that have great food? Read on!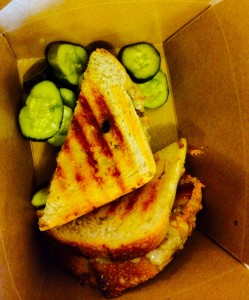 The Ferry Plaza Farmers Market. I have to admit, I was skeptical about this one. The boyfriend suggested it for breakfast, which in theory sounds nice. I am however, someone who needs to eat upon thirty seconds of waking up so I don't hurt anyone so the bus ride, walk and decision making process of eating at the market seemed overwhelming. It was worth it though! I admit, we didn't go on a Saturday, when I imagine the market is crazy. There was still a good sized crowd, and the food offerings are San Francisco quality. It did take us a long time to decide, there are so many options for delicious, local and healthy food, but the cheese at Cowgirl Creamery was calling. As a side note, Cowgirl Creamery's website has a cheese library, just sayin. A delightful sandwich, full of three different artisan cheeses from their dairy, plus other locally sourced ingredients, made for a perfect brunch to be enjoyed while soaking up the sunshine on the dock. To top it all off, a latte from iconic Blue Bottle Coffee.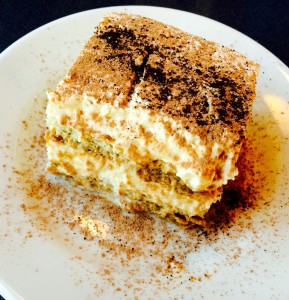 Mario's Bohemian Cigar Store. As I understand it, Mario's is a North Beach neighborhood staple – a tourist attraction that locals also frequent. We actually found ourselves here after a long walk (up and over Coit Tower) from the Ferry Building and the Tiramisu I indulged in was much appreciated. It was also really tasty, a perfect combination of flavors and served with no fuss. Though our options were pretty limitless (beer, wine, booze, dessert, lunch) we both enjoyed some Italian Soda's whilst sitting in the window, watching the world go by. The place is small, charming and a lovely retreat for the sugar-low or thirsty traveler.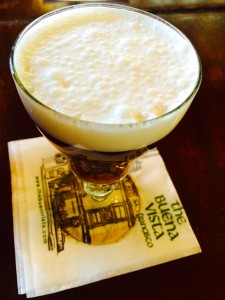 The Buena Vista Cafe. So the sea lions were potentially not worth the trip to Fisherman's Wharf, but the Irish coffees at Buena Vista Cafe might have been. My man talks about these Irish coffees on a weekly basis, and has to make a stop here whenever he comes to San Francisco. The shop is a tourist magnet – they sell shirts and hats and all sorts of wearables. They also sell awesome Irish coffee. I would have a seat at the bar, order one of the famous coffees, and watch the masters at work. The bartenders are no nonsense, the cheesey attitude that oozes over the rest of Fisherman's Wharf disappears at the door to Buena Vista. I don't really love Irish coffee as a general rule, but this is the perfect pick-me-up. The method has been perfected throughout the years (and is well documented on much of the cafe's merchandise) and it's working.
What are your favorite San Francisco tourist spots? Let us know in the comments!
Never miss a chance to eat, drink and travel with Wanderfood. Follow me on  Facebook, Pinterest  and Twitter, and subscribe to my RSS.