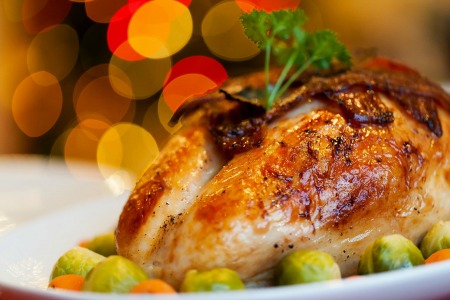 Thanksgiving is officially less than a week away and though I'm sure you have everything organized and planned out because you're all spectacular planners…on the off chance you are scrambling for ideas, here's a list of some fun Thanksgiving turkey recipes. Happy cooking!
I was struck immediately by the title of this recipe because pears seem to be a heavily under-utilized winter fruit. They have such an exotic, tropical flavor which adds a wonderful element to so many dishes. And to use coupled with thyme seems just perfect!
I have had deep fried turkey before and it is as heavenly as it sounds. It can have the tendency to be quite salty and little one-note after the novelty has worn off though. But it is well worth trying, and definitely a crowd pleaser!
Orange and Sage Roasted Turkey
Another unexpected fruit and herb combination. Sage is one of the most decadent herbs in my opinion and has such a delicate flavor, so coupling it with the vibrancy of orange is a fantastic idea. I love how prominent oranges are in winter cooking, they add such beautiful color and texture.
 Roast Turkey with Herbes-de-Provence Rub
Keeping it classic, herbes-de-provence has a mild, savory flavor which would let the richness of the turkey shine through.
What are some of your favorite fun Thanksgiving turkey recipes? Do you keep it traditional each year or do you like to branch out?
Eat Well, Travel Well ~ Samantha 
Photo Credit: Pixabay