Headed to TBEX in Cancun this week and having never been to Mexico, I'm very excited to sample some authentic Mexican dishes! As a first timer, here are my 5 must try Mexican foods:
1. Gorditas: A small fat tortilla that can be made sweet or savory. Usually stuffed with ingredients such as salsas, grilled meats, beans and cheese.
2. Chicken Mole: Mexico is well known for Mole sauce, and there are many variations. Most Mole recipes feature slightly different ingredients as they're often based on old family recipes. Chicken is one of the most common ingredients paired with Mole, but it can be used over other things as well.
3. Tostadas: Essentially open faced tacos, tostadas are fairly basic, but delicious. Also can be made to be sweet or savory depending on the toppings.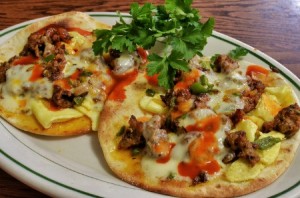 4. Stuffed Poblanos: I have had these before and love them. Also something with many variations, there are no real traditional ingredients. Poblanos are incredibly flavorful, and not terribly spicy without their seeds, so they make an excellent side dish for parties.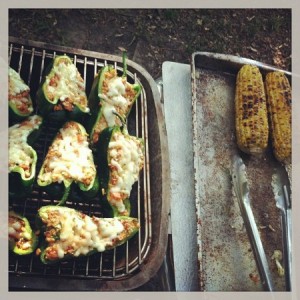 5. Mexican Rice Pudding: This kept popping up while searching for traditional Mexican desserts and well, I'm pretty anxious to give this a try! Yes, even though it's normally served with raisins…
What are your top 5 must try Mexican foods? What else should I try to sample while I'm there?
Eat Well, Travel Well ~ Samantha
Photo Credits
Tostadas: Jeffreyw via Flickr
Stuffed Poblanos: Farther Along via Flickr